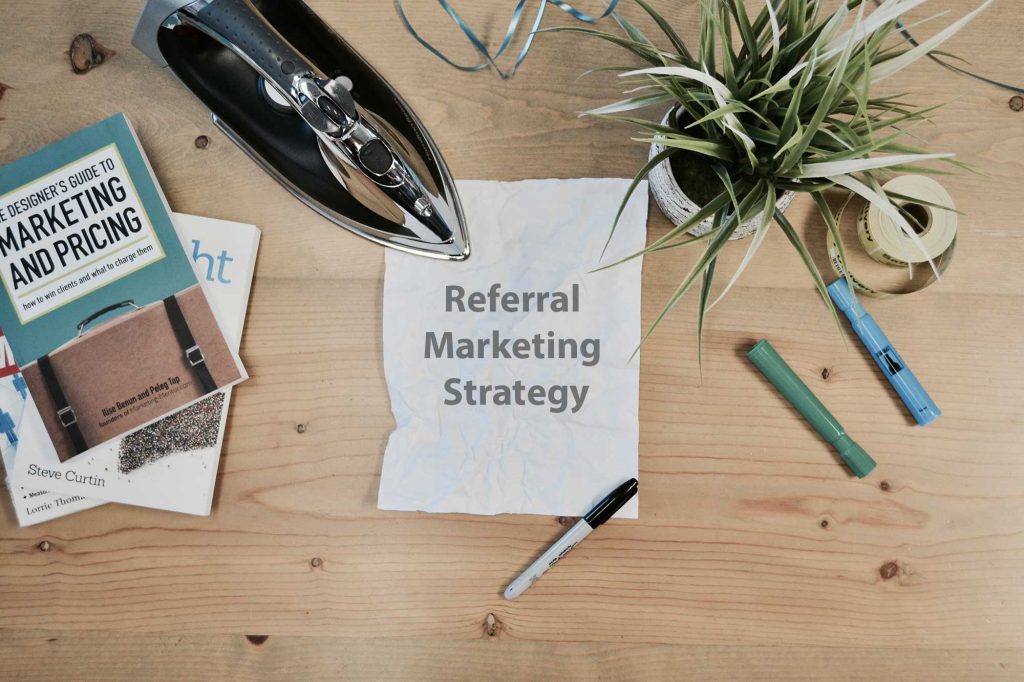 It's safe to say if a healthy, fully functioning referral strategy has six layers, there's a good chance you're missing one or two of them (or maybe more).
When I say a healthy and fully functioning referral strategy, I mean that you're producing the desired results of referrals received that isn't left to chance and you have a system you are following to allow for easier execution including involving your team if you have one.
I'm going to break down the six layers for you and give you an overview of each layer. But the best way to visualize all six layers is a visual (of course!). Please download the one-page PDF that shows you the six layers and how they fit together. So, when I say "right-side of the page" you'll know what I'm talking about.
The Two Plans
On the left side of the layered PDF, you'll notice two layers, these are the plans you build in your business. One is for existing referral sources, and one is for potential referral sources. Let me explain.
Layer #1: Existing Referral Sources
The easiest place to start receiving more referrals is from the people who already refer you or have referred you. You first need to identify who are your existing referral sources (there is a right and wrong way to do this), so you have a master list of them by name. Meaning first and last name because a referral source is always a human. Once you've identified them, you then build an outreach plan (or referral plan) to strengthen and nurture the relationship you have with them. When we build referral plans with our clients, the outreach is always memorable and meaningful so your monthly marketing eNewsletter doesn't count. Plus, the plan must keep you top of mind.
But ultimately, your referral outreach plan shows your referral sources that you care about them and uses the right language – which we call referral seeds. Then we make sure to execute on the referral plan throughout the year (6 to 8 outreaches per year) because a referral explosion doesn't happen from one outreach.
Layer #2: Potential Referral Sources
Now that you're existing or current referral sources have been identified and you have a plan in place to care for them using the right language, next we need to focus on developing more referral sources. The fact is – over 80% of the clients I work with will determine after creating layer #1, that they need more referral sources to receive the number of referrals they want per year. Creating layer #2 in your business is like layer #1 with some distinct differences.
The first step is to identify people you wish were referring you… those clients who say they love you or those contacts who always come across your ideal clients. Then you create a process to connect and engage with them following what we call the Running 5/Keeping Warm process. And of course, you must use the right language to plant referral seeds so your potential referral sources will start referring you. Keep in mind, this layer takes a little more work as you work to cultivate people who have never referred you into new referral sources.
The Language Tactics
On the right-side of the PDF are layers three through six. But these layers are not plans you create; they are language tactics you need to know based on situations so you plant referral seeds at the right time to increase your chances to receive referrals. Think of them as tools in your toolbox – you know which tool "language tactic" to pull out when you need it based on the situation. Which also means you can train your team to know the right language to use at the right time as well.
Layers #3 & #4: Prospects
Knowing what to say to someone while they are a prospect and in the buyer's journey (the time period where they are deciding if they want to do business with you), sets the stage for them to refer you in the future. This doesn't mean you badger them with "referral-type language" during the buyer's journey – that's annoying – but you do want to plant a few specific referral seeds during their decision-making process to hire you. And the referral seeds you plant are different for referred prospects and non-referred prospects.
Layer #5: Client Experience
For many businesses, having your clients refer you is the easiest way to cultivate new referral sources, but you'll need to know what to say during your client experience to plant the right referral seeds. I teach that you should pay attention to your "referral hot zones" which are moments during the client experience when clients are more likely to refer you. It may be during the new phase, the active phase or the alumni phase (or a combination) but understanding the perfect places when clients are more likely to refer you, means you can then use the right language at the right moments to generate referrals.
Layer #6: Networking
There are a few solid referral seed language tactics you should know when you are networking. And as a business owner, you might do your fair share of networking – whether virtually or on-line – so it's best to be armed with the referrals seeds to plant during those networking conversations. We call those "engagement" referral seeds.
You also should know how to flip *almost* referrals into referrals because they are more likely to come up during happenstance run-ins with potential referrals sources (and existing) or during networking opportunities. What I mean by *almost* referrals is when you receive word-of-mouth buzz, introductions and warm leads that are close to being a referral but not quite. You need the language tactics – what to say in the moment – to flip those into referrals.
When you think of a fully functioning and healthy referral strategy that you can easily execute on and produces the results you want… your business growth will be easier. While there is work involved, creating and executing on the six layers in your business will be the most enjoyable and productive time you spend.
Here are some resources to help you with your next steps:
Check out this podcast episode (episode #138) on creating the first layer in your referral strategy which is focused on existing referral sources (episode #138).
Check out this podcast episode on creating the second layer of your referral strategy which is focused on turning clients and contacts into referral sources, your potential referral sources (#141).
Check out this podcast episode which is focused on how to receive referrals from your client experience (#165).
---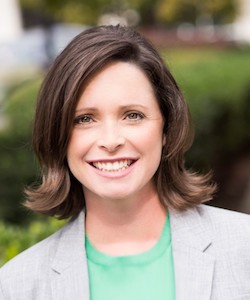 Stacey Brown Randall is the author of the multiple award-winning book Generating Business Referrals Without Asking, host of the Roadmap to Grow Your Business podcast and national speaker. While she has had the privilege of helping well known corporations and franchises with their referral strategy, her focus in on small business owners and solopreneurs. You can find her at www.StaceyBrownRandall.com.