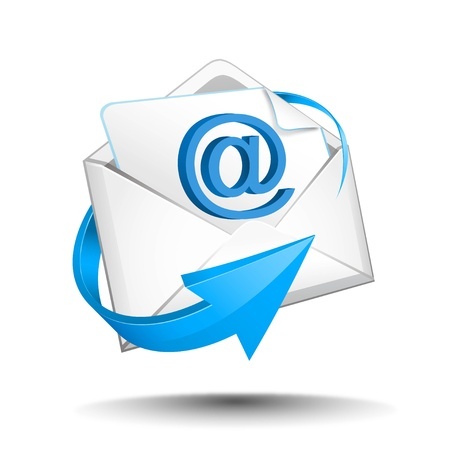 Years before launching EntreArchitect, I published a quarterly newsletter for my own residential architecture firm, Fivecat Studio. Without much effort, I acquired hundreds of subscribers through links on a few social media profiles. The newsletter was part of my marketing plan and every few months I half-heartedly scrambled to send something out.
Even without the appropriate focus, we benefited directly with a few new projects and some positive quarterly buzz in the local press. I can only imagine the connections I could have enjoyed if I focused on building my email list to its fullest potential.
Today, with the success of the EntreArchitect Report newsletter, I better understand the value of producing a quality online periodical. With more than 5,000 subscribers, I have built a strong community of like-minded small firm architects who look forward to my letter and respond in kind with thoughtful communication.
Websites, blogs and social media are important for building an online presence. If you want to be found by the search engines (and you do), these platforms are critical. With an architect's limited marketing budget and time allowance, these three steps to building an online platform are your top priority.
But when you are ready to step up to the next level, and you want to experience direct results, it will be time to design and develop a weekly email newsletter.
If I had to choose one platform among all that I use, I would scrap it all and keep my newsletter email list. There is currently no better way to communicate directly with my community and no better way to experience positive results.
Whether you are ready to launch your first email letter or have been building a list for years, the following 20 tips will help you build a better newsletter and acquire more leads for an architecture firm.
20 Tips for Building an Email Newsletter That Works
Connect with your community on a consistent basis.
At the most basic level, your newsletter will allow you to connect with your community on a regular basis. This consistency will allow you to stay "top of mind" and will encourage word-of-mouth conversations about your firm. When your next client is ready to hire an architect, your firm will be the first on the list.
Keep it simple.
Its important that your newsletter look and feel professional, but if its too complicated, it will take too much time to produce. My suggestion is to write in a less formal "voice" and keep it simple. Let your quality content and photos tell the story.
Build your list by using a dedicated email service.
We used Constant Contact for our Fivecat Studio newsletter and today I use Aweber for our EntreArchitect Report. Whether you choose one of these services or the ever popular Mail Chimp, these services will help you quickly build a list and keep the time to produce a quality letter to a minimum.
Share progress of your business success.
The consistent touch point of a weekly newsletter will show readers the progress your successful business is making. As the letter improves in quality and your projects become more and more refined, your reputation will improve with each issue.
Build a stronger community.
One of best ways to encourage open rates (the number of emails that are actually opened and read), is to ask direct questions and request feedback from your audience. With each edition of EntreArchitect Report I receive dozens of responses from our community. Reading the thoughts and stories sent in by my friends in the EntreArchitect community is one of my favorite activities of the week.
Reveal behind the scenes.
Everyone wants to be "in the know". Your newsletter is a perfect platform for showing your community parts of your firm that most do not have the privilege to witness. Demonstrate your BIM software or give them a tour of your samples library. You might be surprised at how many people are interested in seeing the hidden parts of an architecture practice.
Provide tips and information about your specialty.
Your newsletter is a great place to go beyond the information presented on your website and blog. When you provide tips and information that are specific to the knowledge you possess, you reinforce your authority in the field and position your firm above the competition.
Sell products and services.
This is an opportunity that few architects explore. Your newsletter is a perfect tool to sell products and services direct to your audience. Pick a "Light Fixture of the Week" or a discounted "readers only" paint color consultation and add some additional weekly numbers to your bottom line.
Feature recently completed projects.
Anyone voluntarily subscribing to your newsletter wants to see the architecture you are creating. Prepare articles about your work in a format similar to the magazines they may read. Feature large professional photos, use eye-catching headlines and see your weekly open rates soar.
Feature client testimonials.
Your newsletter is not a place for you to sing your own praises, but there's no problem letting your satisfied clients share their own happy tunes. Ask all your clients for a short testimonial and include a new one each week.
Tell stories to build your brand and word of mouth.
People engage and respond most when we tell stories. No one wants to read the specification for the latest composite decking, but we would love to follow along as your client struggles to make the final decision on which material to use for her outdoor kitchen. Craft the story of your firm and the people involved, and use your newsletter to build a stronger brand.
Feature "before and after" images.
No one can resist a good "before and after" image. Make this a weekly feature and your readers will click the email link just to see this week's installment.
Provide information on pricing and process.
For so many, our profession is a mystery. As you build rapport with your readers and personal relationships are established, your community will learn to trust what you say. Our newsletters are a great tool to teach our readers what we want them to know.
Provide links to your website, blog, social media and Houzz profile.
Every week you will share links to your website, blog, social media sites and your Houzz profile. As your email list grows, so will your "visits" and "follows".
Connect with local press and national publication editors.
Subscribers should never be added to your email list without permission. Only send your newsletter to those who choose to receive it. Send an invitation to everyone with whom you want a connection. A personal note from you to the most influential writers, bloggers and magazine editors may just land you a feature in their publications. Many of the editorial connections I have made over the years have come directly through subscription to my newsletter.
Sell advertising.
If you build a list with a few thousand subscribers, you will have built an valuable asset. You will have a direct connection to each of your readers, and local vendors will pay for the opportunity to be introduced. Advertising also builds credibility with your audience. When readers see respectfully placed sponsorships and ads in your letter, the value of what you are producing is reinforced in their minds.
Feature new and noteworthy products.
My favorite pages at most trade publications are found at the "new and noteworthy products" section. I am always seeking to better educate myself with the most recent releases and most innovative products. As a professional, I don't ever want to be caught unprepared when a client asks me for an opinion on a product they just discovered. A weekly "new and noteworthy products" column would improve the quality of any architectural newsletter.
Invite readers to exclusive events.
This tip is for Newsletter 2.0. Take your newsletter community to the next level. Send each subscriber a personal "readers only" invitation to an exclusive event such as a wine tasting or home tour of your recently completed projects. When you meet your readers face to face, relationships will be strengthened, your project list will grow and your brand recognition will skyrocket.
Feature staff interviews.
Introduce your readers to your team. With the less formal format of a newsletter, you may even want to share hobbies and interests. Sharing this more personal background, in addition to sharing their skills, talents and accomplishments, will allow the individuals on your team to better connect with the people you are seeking to serve.
Share your subscription link.
Your newsletter has little value if no one is reading it. Add a simple "Sign up for our free weekly newsletter!" link on your website, your blog and all your social media profiles. Place a link on every message that leaves your firm by adding it to all your email signatures. Wherever there's an opportunity to connect with your community, add a link.
Your email newsletter may be the most important marketing tool you have. With these 20 tips, your message will be strong, your list will continue to grow and you will acquire more leads for an architecture firm.
Question: Do you acquire more leads for an architecture firm by using an email newsletter?
Share your thoughts and a link to your newsletter in the comments below.
***
Photo Credit: bannosuke / 123RF Stock Photo