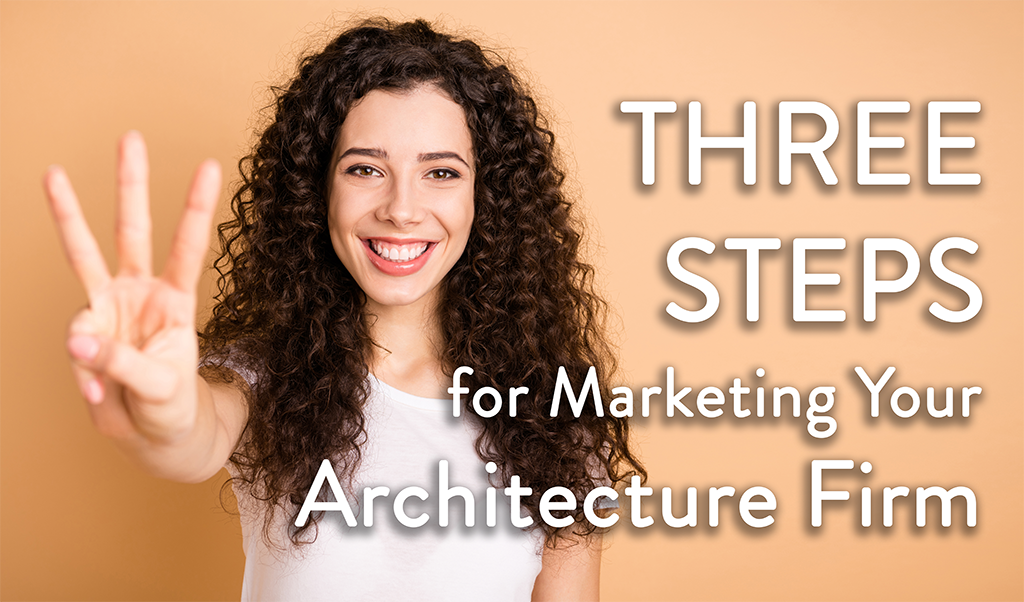 At Archmark Architect Branding & Marketing, we've seen architecture firms struggle to implement effective marketing strategies that help them get in front of better prospects so they can win better projects.
Historically, architecture firm marketing has relied heavily on word-of-mouth referrals. This passive approach is what we call "Hope Marketing." Essentially, you're not marketing at all, you're just hoping one of your contacts will refer you to some new work.
But in the internet age, that's not a reliable or proactive strategy for consistently attracting new business. Don't get us wrong, referrals are great, but more and more, people are relying on Google reviews and web searches to find services, and if they can't find you, you're missing out.
In fact, a study from Hinge Research showed that 84% of AEC buyers visit a firm's website during the buying process. More importantly, nearly the same number of respondents admitted they will eliminate a firm from consideration, because of their website.
In the ever-increasingly competitive online market, it's crucial to develop a clear plan and have the right tools to extend your reach, build relationships with potential prospects, and nurture long-term trust in your brand.
Keep reading below to learn our recommendations for implementing a better marketing strategy to help your firm achieve more visibility in the market, grow your influence so you are seen as the go-to expert, and gain new relationships that will lead to better clients and projects.
1. Increase your firm's visibility (online)
The first goal of your marketing efforts should focus on increasing your firm's visibility online.
First and foremost, you need an effective and regularly updated website.
An architecture firm website should have a highly engaging homepage, something that makes it clear and obvious what you do best, and invites visitors to explore and learn more about you and your firm.
Many architects focus too much attention on their portfolio. No doubt, your portfolio is important, but, typically, the second most popular page on your website is your about page.
The irony here is that your 'about' page should be less about you, your resume, and all the awards you've won, than it should be about why you do what you do and the experience you are trying to create for your clients. You want potential clients to feel that you put them first. Trust us, they don't really care that you did a study abroad in Europe back in college, or that you won your local AIA chapter's award for 'best facade concept' back in 1999.
When it comes to your portfolio, you'll also want to highlight your best projects, those that showcase your creative and technical talents. Ideally, you should approach these as case studies. Case studies allow you to showcase your skills as an architect, but more importantly as a problem solver, and as an advocate for your clients.
Once this content is on your website, you can use social media to share it. On social media, you want to keep it short, relevant, and relatable with the goal of bringing more traffic back to your website.
Another way to be more visible online is to expand your web presence with listings on professional directories. While we do not recommend paid accounts on sites like Angie's List, Houzz, and others, the more places potential clients can find you online, the better. So, make sure your listing on your local and state AIA website is up to date as well.
Increasing your visibility will help your ideal clients find you more easily, so when crafting your strategy and considering what channels to focus your attention and energy on, choose wisely. It's better to have a strong presence on one or two channels, than it is to have a weak presence on many channels. For this reason, we always recommend making your website the number one priority in your marketing strategy.
2. Grow your influence online
Your marketing efforts should focus on presenting your firm as an expert in your area of practice and creating a lasting impression that makes you stay top of mind when prospects try to choose an architect for their building project.
On your website, you can highlight why you're the best choice in two ways:
Make it obvious what you do and exactly who you do it for.
Answer top-level questions that prospective clients often ask.
Your homepage is typically the first place your potential clients will land on your website. You want to make sure that it is obvious to visitors what you do and who you do it for.
Often, the number one mistake we see with architecture firm websites, is that it's not clear what they do. In some cases, their homepage makes no mention of architecture. In others, it seems the architect specializes in any type of project.
You can't be an expert if you claim to do anything for anyone.
Often architects do this out of fear that they will miss out on an opportunity.
However, we have found that by being selective about what you put on your homepage, you can actually attract more opportunities because people will see you as a specialist.
Your website should not be a static brochure. It should be regularly updated with new content like informative and helpful blog articles and news updates about your firm, such as newly completed project case studies.
But more importantly, your content should focus on answering the top questions that your ideal clients tend to ask you when they first engage you. These are typically the same questions they will be asking in Google Search.
This is a great way to showcase your experience, expertise and talent as an architect, but it's also a great way to get found online. We highly recommend posting at least one article each month where you discuss one of these questions.
Our article, "Successful Content Marketing For Architects Starts With These 3 Essential Topics" is a great resource for helping you better understand what to share on your website.
3. Build better relationships
Now, more than ever, networking online has become the main way to connect with the right people that help you grow your sphere of influence. In 2020, when connections were unable to meet in person, due to COVID-19, Linkedin saw a 55% increase in conversations.
It's also highly likely that when someone Googles your name or your firm, your Linkedin profile comes up as one of the top results in search. And just like with your website, you also want to make a great first impression here.
To make your Linkedin profile more attractive, think about whom you're trying to connect with, how you solve their problems, and, frankly, why they should want to know more about you.
Instead of attempting to impress other architects, a mistake we see quite often, ensure your profile engages the people who you are trying to connect with. Just like we discussed with your website, think of your dream client and cater your profile's content to the questions they might have.The more helpful and informative you are, the more people will see you as a valued resource.
But, because the focus is on building relationships, don't limit your reach to clients. There are many prospective partners you could align yourself with as well. Think about the contractors, planners, lenders and other people who can help bring you new business. Again, this gets back to the importance of referrals, and the more relationships you can build, the more opportunities you will have.
Our article, "The Definitive Architecture Marketing Guide to an Effective LinkedIn Profile" provides much more detail on how to craft a successful Linkedin profile.
Get started creating your architecture firm marketing strategy today.
Let's recap the architecture firm marketing techniques you should start implementing today.
Increase your firm's visibility online by improving your firm's website, online directory listings, and social media channels.
Grow your influence by clearly communicating what you do best, and sharing content on your website that answers the questions your prospective clients have.
Build new relationships on Linkedin by revamping your profile and setting it up to attract your ideal clients and strategic partners, and engaging them with helpful information.
We hope these insights give you ideas and motivation for creating an effective marketing strategy for your firm. But if you read this article and don't take any action, well, you've just wasted your time.
Start now.
You do not have to do everything all at once.
Start with one simple improvement.
Try to create a routine of spending 15-30 minutes per day on something marketing related.
Whether it's writing a blog article or social media post, or reworking your website, start with the things you can manage and try to make progress each day.
Over time, all of that progress will add up, and the improvements will lead to increased visibility, greater influence, and new, productive relationships that lead you to better clients and better projects.
For more in-depth and actionable insights into architecture firm marketing, visit the Archmark blog, and check out our five key building blocks for firm growth.
---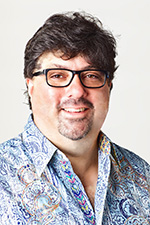 Bryon McCartney is the Principal Creative Strategist at Archmark.
Archmark specializes in branding and marketing strategies for architecture firms. They help architecture firms create a great first impression, communicate their authority and value, attract their ideal prospects using The Archmark 3-Phase Growth System.
If you're interested in learning more, visit www.archmark.co or Schedule a FREE website evaluation call (a $397 value yours free).