Mentoring the Young Architect
The profession of architecture has historically been dependent upon older architects mentoring younger architects. Due to the complexity of the profession, older architects need to train and mentor our young architects.
One of the requirements of becoming a licensed architect is the Architectural Experience Program (AXP) which logs job training under certain tasks which is then signed off by a licensed architect. Aside from just a licensing requirement a significant amount of mentoring and learning takes place with everyone in the office, not just the supervisor.
My intention in writing this article is to raise awareness of the importance of being good mentors with the junior staff in your office.
It Took a Village
On the day I went for my interview and got my license, I made a list of everyone who played a part in my progress up until that day. All my Professors, fellow students, former employers and coworkers, family members, librarians, neighbors, long-time family friends, and even the friends I made who worked at the art supply store. They all contributed to my success, but more importantly they all supported me.
In a few short years, I evolved from being a junior architecture staff working for everyone else to a licensed architect with interns and junior staff suddenly reporting to me. In my experience, I feel tremendous loyalty and fondness for everyone who encouraged me and contributed to my success.
For me personally, juggling architecture school and getting through the Architect Registration Exam, while making a living has been my biggest hurdle in becoming an architect.
The Worst Job I Ever Had – and the Most Important
During college I worked for a firm for only 6 months, before I threw up my hands and quit. This firm never made it onto my resume or portfolio even though I did some great drawings there.
My boss was a difficult man. When I started, I wasn't an entry level student worker, I had 3 years' experience in other architecture offices before this job and I was at the end of my education. I asked for $15/hr, which was he considered unreasonable and insisted he couldn't pay me more then $13/hr. I was available to work 20 hours a week but he insisted it was 25-30. I told him when I could start, but he needed me a week sooner. He had no sense of humor and had no interest about anything that wasn't related to work I was doing for him.
The best part of this office was all of his other employees had been with him for years but no one in the office liked, spoke or really looked at each other. I saw most of these red flags and being a naïve college kid still accepted this silly position.
The Cheap Architecture Day Laborer
For 6 months I used the slowest computer in the office, climbed around attics and crawlspaces (always with khakis and a tie on, because that was very important) measuring dirty old buildings while I put together sets of construction drawings, start to finish without much supervision and had too many architect/client interactions for a $13/hr student intern. Each time I asked for help, I was made to feel stupid for asking, so I stopped asking. My boss's goal was not to interact with me, take as much as he could and pay me as little as possible.
In his world, I was just a cheap architecture student day laborer. Which are a dime a dozen.
In my world, I was working around the clock, stressed out over my classes, had my own projects to worry about and was taking out big student loans in the pursuit of someday becoming an architect. I didn't like or need this job.
After one very long stressful day I packed up all my stuff, told my boss it was my last day working for him and never went back. He followed up with a nasty email telling me I am a horrible person and I will never make it in this profession.
I am grateful for the experience and share this story not as an opportunity to whine, but because of this experience shaped the way in how I treat and look at every young architect whom I come into contact with in my career.
Leading by Example
I believe mentoring the junior staff mostly takes place indirectly, all the time, in every situation and with everyone in the office. As an Intern architect I paid very close attention to the actions, attitudes and behaviors of everyone in the office to see what and who I could learn from.
In this former job everyone was so disengaged and there was absolutely no benefit in staying there, in fact that office was toxic for my development.
Your Interns Could Be Your Future Clients
Working in the public sector, I have had the eye-opening experience of participating on several proposal evaluation committees that essentially decide "who gets the work." During these very long evaluation meetings, many many factors come up and qualifications are not usually the sole deciding factor on who wins the job.
What if you viewed your junior staff as one day they might be your future client? That's a scary thought.
If your letting people work in your office and get a "behind the scenes" look at how you run your business, viewing them as a future client makes a lot of sense then seeing them as anything else.
Help Strengthen Our Profession
Mentoring the young architect is critical to the success of our profession.
Instead of only looking at it as a requirement for licensing, internships should be viewed as an opportunity to strengthen and enrich our profession. Architecture is a very complex profession with a steep learning curve. Every architect has had help getting where they are today and should be willing to lend a hand to rising young architects.
I leave you with this brief list of ideas about how you can support the junior staff in your office.
Acknowledge the investment of architecture school and the exams by showing interest and support.
Bring them to site visits, construction meetings, to get building permits and anywhere outside the office to learn.
Include study materials for the Architect Registration Exam in your firm's office library.
Understand IDP, pay attention to what hours are needed and actively look for opportunities to help interns complete the process.
Speak positively about the profession instead of focusing on industry problems.
Share your personal experiences, in getting to where you are now.
Take the time to explain the business side of architecture, how you find clients and how you manage your projects.
Ask how you can support them during finals or before tests.
Pay for passed exams, NCARB fees, and provide vacation time to take a test.
Allow interns to use the plotter and copier for school projects.
Be supportive when they move on and need to stop working for you.
Donate materials to the local architecture school: magazines, old foam core presentation boards, old furniture and drafting supplies.
---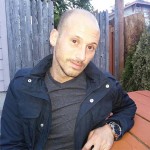 Michael Riscica is an architect who lives in beautiful Portland, Oregon with his Labrador Retriever. He is the founder of Young Architect, a blog featuring articles about design, the architecture registration exam, entrepreneurship, and his journey as a young architect. Whether you are a young architect or "not-so-young" architect (like me), I think you will like what Michael shares. Check him out at YoungArchitect.com.