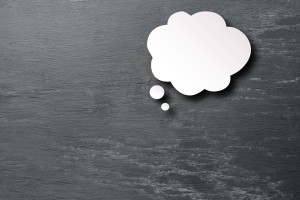 Are you an expert on a specific topic or technique? Do you have a passion for a specific cause? Do you seek to influence a group of people? Are you a leader or want to be one for innovation and change? This week on the EntreArchitect Podcast, I will share How to Become a Thought Leader in Architecture.
What is a Thought Leader?
Jayson Demers, Founder and CEO of AudienceBloom, defines a Thought Leader as "an individual who drives innovation and new ideas in a given industry". Thought Leaders advance causes, influence groups of people, drive an audience to your business to better serve your clients, and make an impact by helping others and giving back.
So how do you put yourself in a position to become a Thought Leader?
Be a leader in a specific subject. You have to have knowledge, expertise, and skill in a certain field – you can't fake this!
Create a personal brand so people know who you are. Establish a presence on social media (Twitter, LinkedIn, Periscope, Instagram, Slack Communities, etc.) Blog your thoughts on a specific topic on a regular basis. Syndicate your content through different avenues. Get out there and interact with the communities that you're working to influence through open forums.
Reach out to mentors. Find people who are already talking about things in your area and connect with them however you can!
Grow your network. Work together to support those who are doing what you're trying to do.
Get published. Find larger blogs, magazines or newsletters that are talking about the things that you want to talk about and volunteer to guest write for them. This will establish credibility and point back to your own work. Write a book!
Drive change and innovation. You're an established leader in this subject, so it's time to start moving new ideas… your ideas. Your thoughts! Show your ideas through your work in your own company.
Going through this process takes a lot of time, but during that time you're making a change in the world around you. In order to succeed, your passion for this process and your intent to become a leader needs to be done in the service of and to benefit others.
Visit our Platform Sponsors
FreshBooks
The easiest way to send invoices, manage expenses, and track your time.
Access Your 30-Day Free Trial at FreshBooks.com/architect (Enter EntreArchitect)
Referenced in this Episode
5 Steps to Becoming a Thought Leader in Your Industry
Equity X Design // Rosa Sheng, AIA
Architect as Developer // Jonathan Segal, FAIA
The Architect and the Oracle // Jeff Echols, AIA
AIA Custom Residential Architects Network
5 Principles of Servant Leadership
---
Photo Credit: Pixabay / Stux