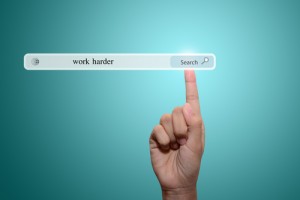 In this episode of the Entrepreneur Architect Podcast, I talk about my goals for 2015 and how I will accomplish each one.
Please review this podcast on iTunes.
Referenced in the Episode
The Total Money Makeover: A Proven Plan for Financial Fitness
by Dave Ramsey (book)
EntreLeadership: 20 Years of Practical Business Wisdom from the Trenches
by Dave Ramsey (book)
Platform: Get Noticed in a Noisy World
by Michael Hyatt (book)
The ONE Thing: The Surprisingly Simple Truth Behind Extraordinary Results
by Gary Keller (book)
Lewis Howes interview with motivational speaker Eric Thomas on School of Greatness Podcast
"When you want to succeed as bad as you want to breathe. Then you will be successful." (video)
Rich Dad Poor Dad: What The Rich Teach Their Kids About Money That the Poor and Middle Class Do Not!
by Robert Kiyosaki (book)
This Week's Homework
This week's homework is to work smarter for one week.
Turn off the TV. Limit your internet. Turn off the notifications on your phone. Eliminate everything that is unnecessary and not leading your to your ONE Thing.
I want you to calculate how many hours you found to work harder? Please leave a comment below and let me know how many hours you found.
Episode Sponsor
Entrepreneur Architect Academy
***
Photo Credit: Shutterstock / new photo