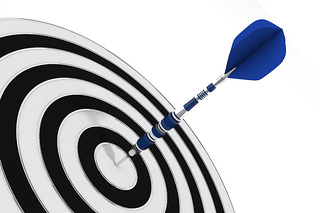 In addition to developing a sales system, the concept of Target Market is the one thing that I most credit for the success of my small firm, Fivecat Studio.
Every day I see architects' websites stating that they "specialize" in residential, commercial and institutional. Specialists in everything specialize in nothing.
Your customers want you to be the best at what they will hire you for. If 9 firms are generalists (great designers, but no focus) and one firm is an expert focused on being the very best at designing restaurants, who will receive the first call when the local celebrity chef is looking to open her next trotteria?
This week on the EntreArchitect Podcast, I will share my thoughts on Your Target Market.
Please review this podcast on iTunes.
Referenced in this Episode
Episode 31: The Architectural Services Sales System [podcast]
The Effective Executive: The Definitive Guide to Getting the Right Things Done (Harperbusiness Essentials)
[book]
EntreArchitect™ Facebook Group
Please visit our Platform Sponsor: Freshbooks