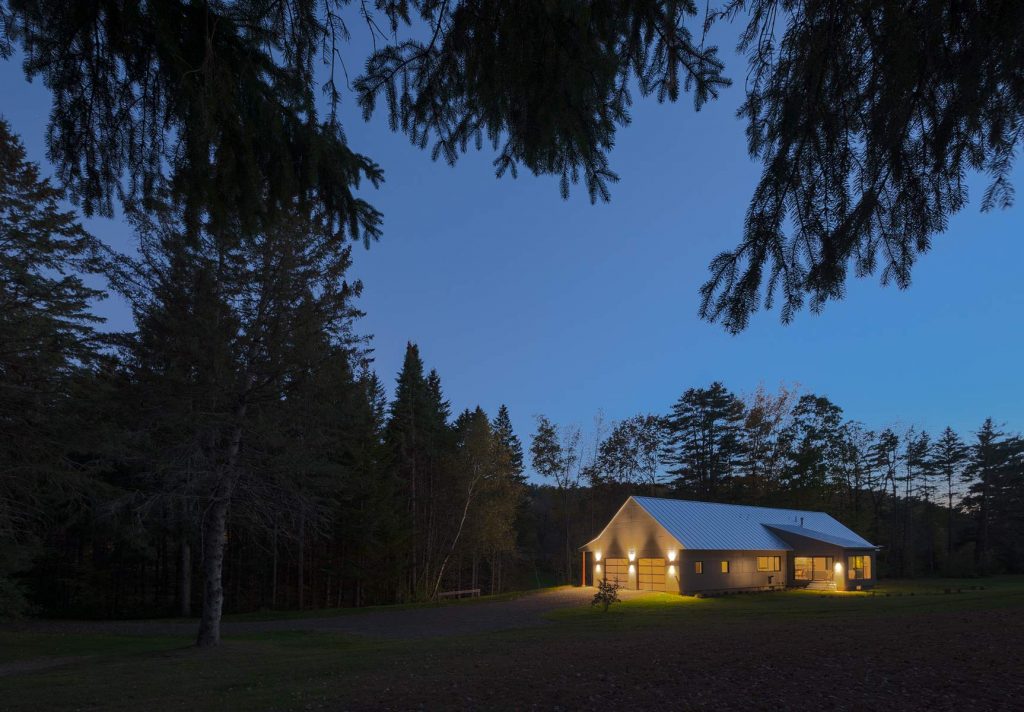 Project Name
River House
Project Location
Hanover, NH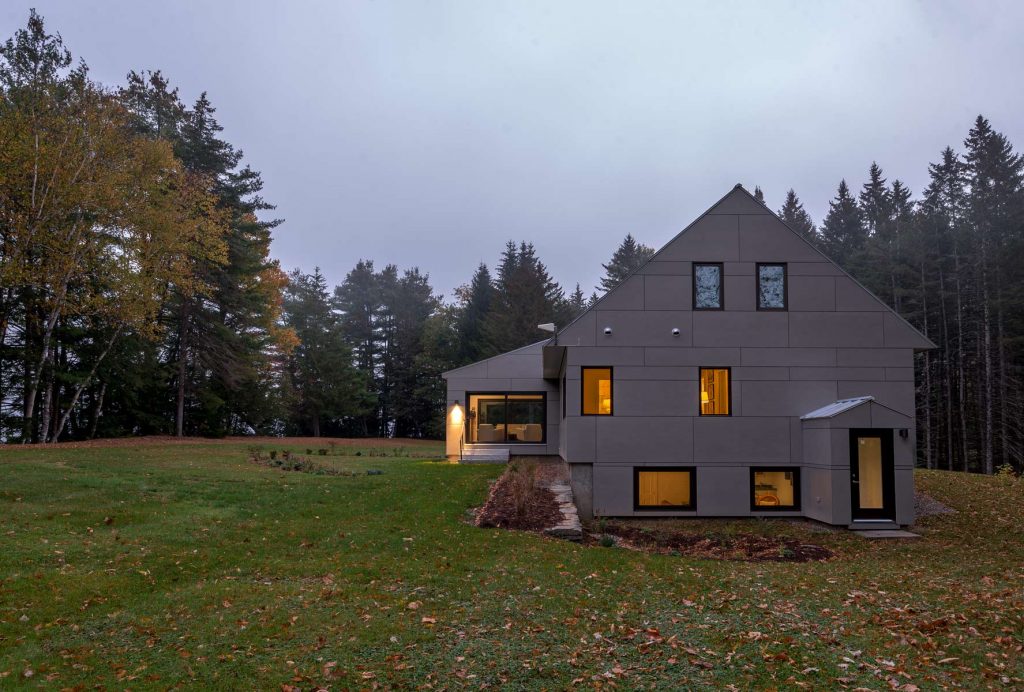 Firm Name
UK Architects
Architect's Name
H. Sloane Mayor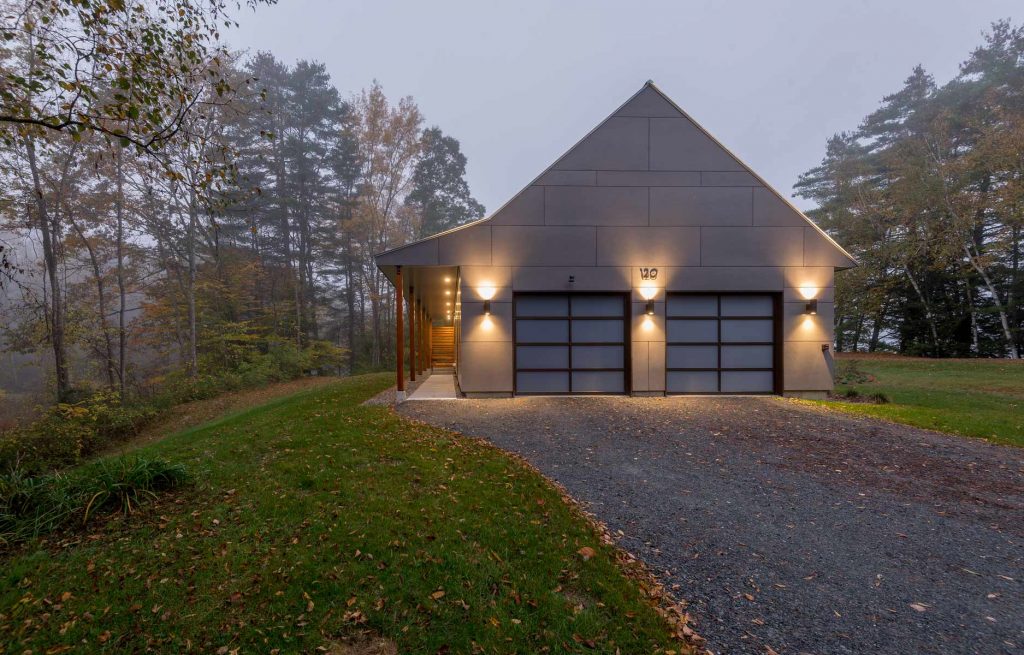 Project Design Team
H. Sloane Mayor
Consultants
Engineering Ventures, Resilient Buildings Group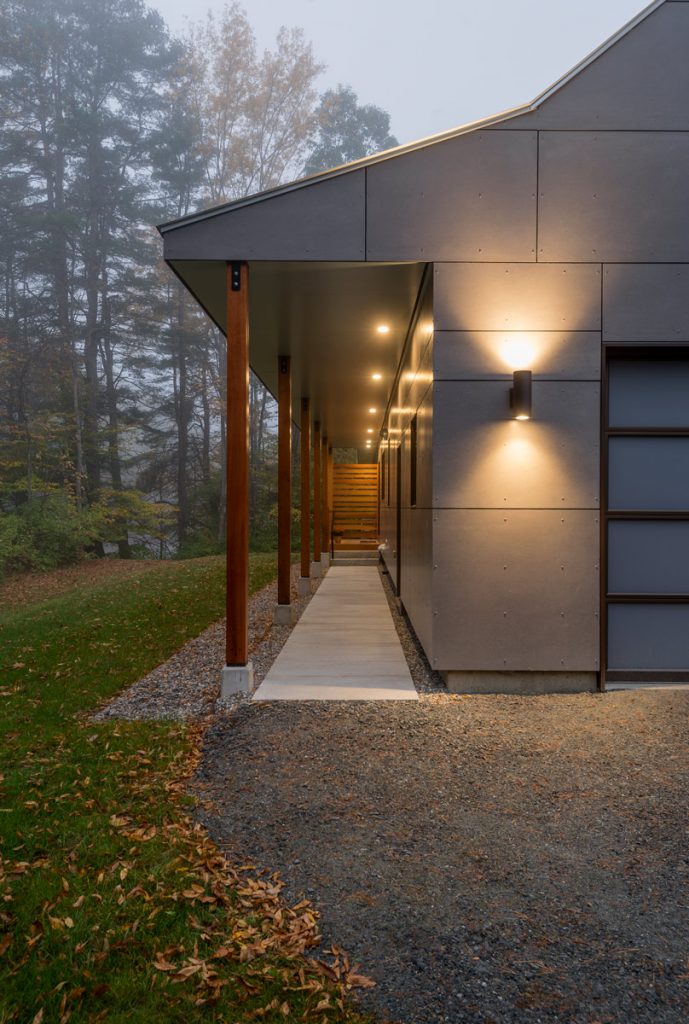 Firm Address
7 Allen Street, Hanover, NH
Website URL
https://www.ukarch.com/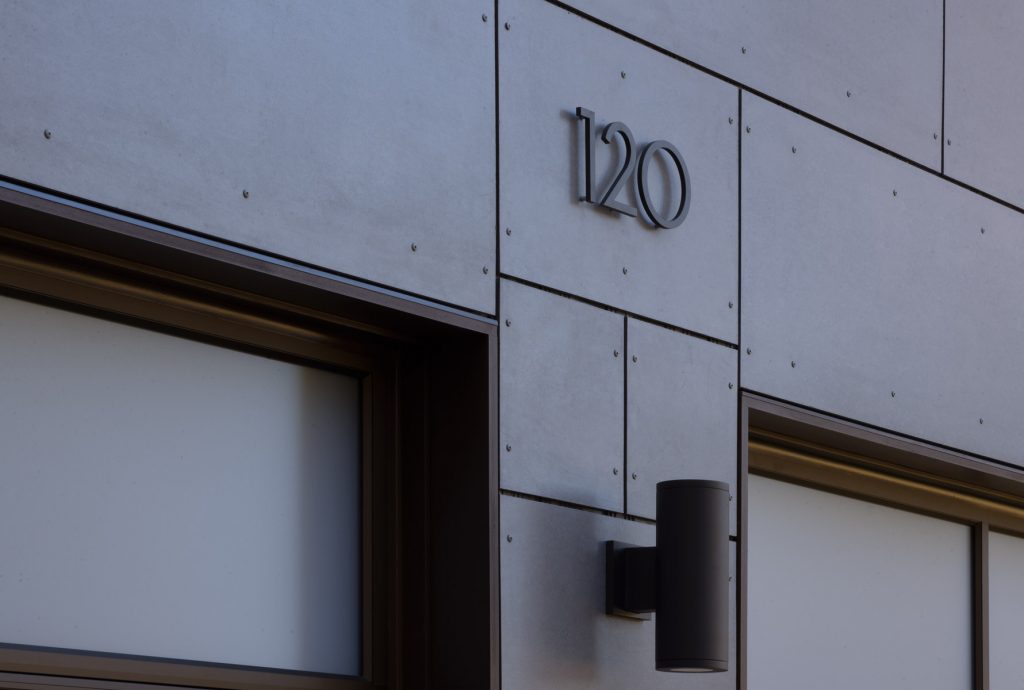 Photography Credit
Gary Hall
Photographer Instagram Account
@garyhallphoto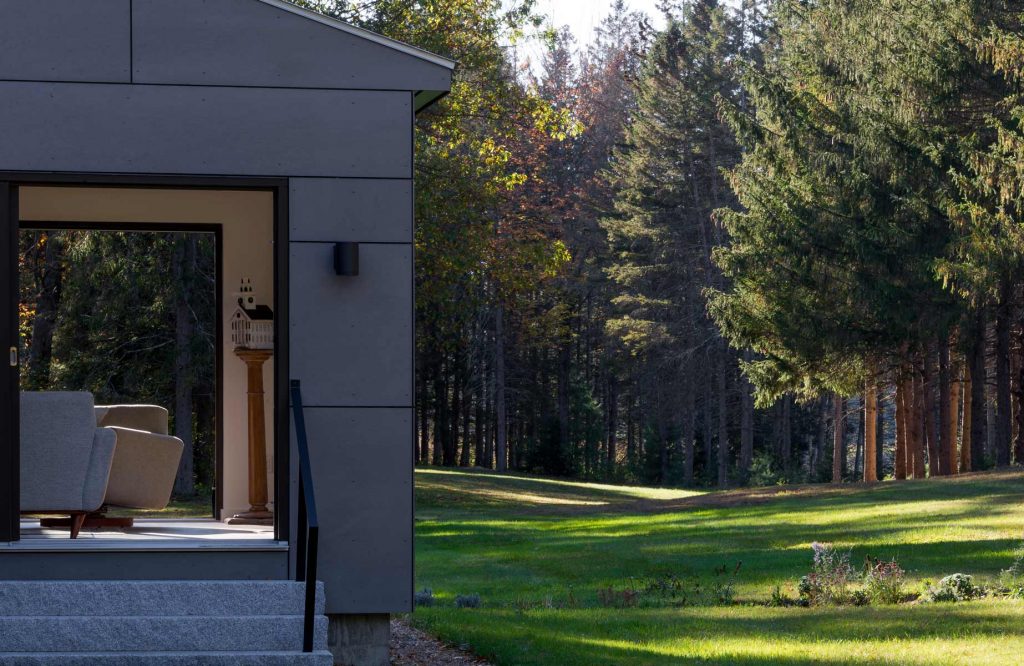 What was the marketing strategy behind acquiring this project?
There was no strategy, per se, but a desire to create a great high performance project – both in the technology and the design. I was also happy to be involved in a LEED certified project. All of these elements are beneficial to future marketing.
What type of fee structure did you use on this project?
This was a fixed fee based on the design scope with an hourly rate for the construction period.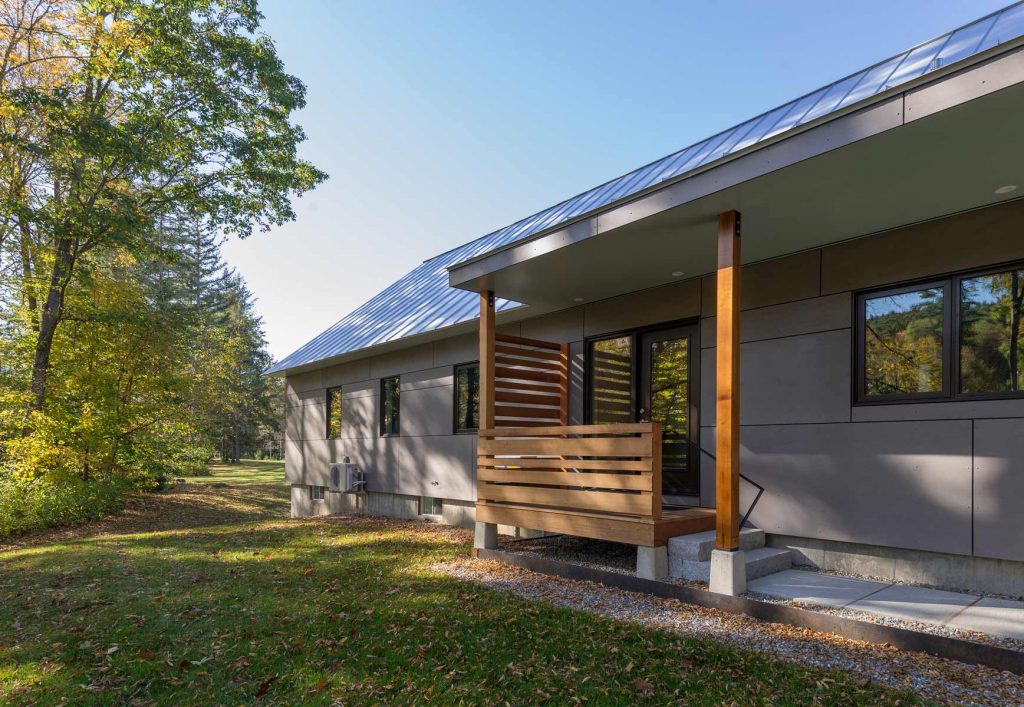 Is that your preferred fee structure? If not, what is?
Yes and as I joined with UK Architects we continue to provide a fee estimate based on construction cost and estimated hourly output with some tasks, such as meetings, billed hourly.
What was the construction cost for the project presented?
$600,000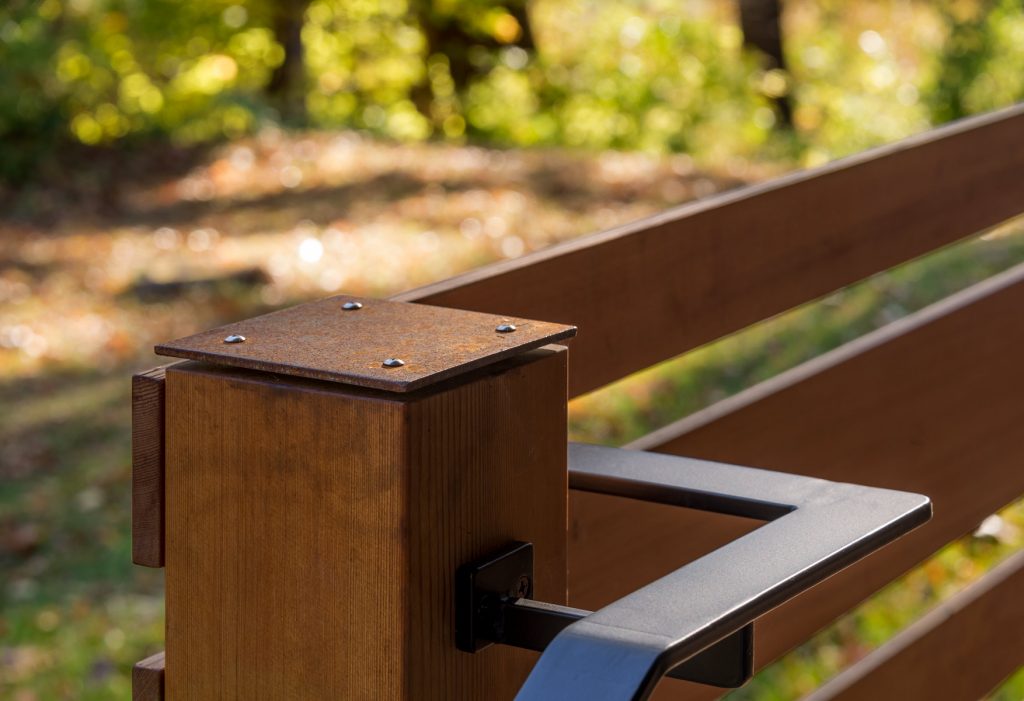 Describe your design team for this project.
I designed this project as a sole proprietor before joining with UK Architects
Which design software was used for this project?
Vectorworks and Sketchup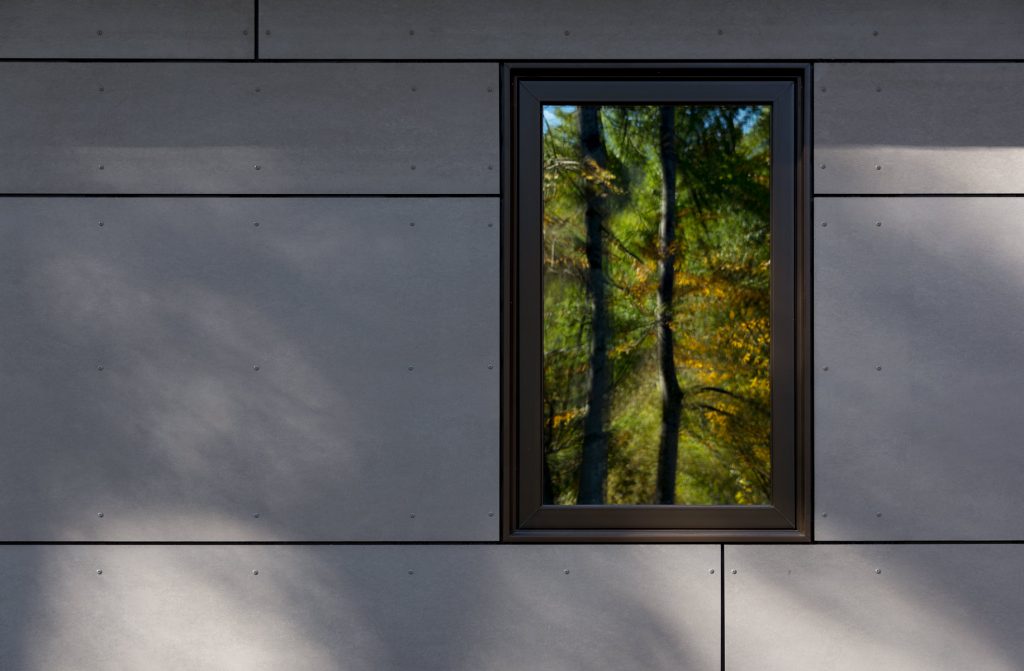 Which communication tools did you use? Among team? With clients? With contractor?
Emails, phone calls, face to face meeetings
How much control did you have over the design of the project?
The clients had a wonderful trust in me and I was able to maintain the design intent throughout the process.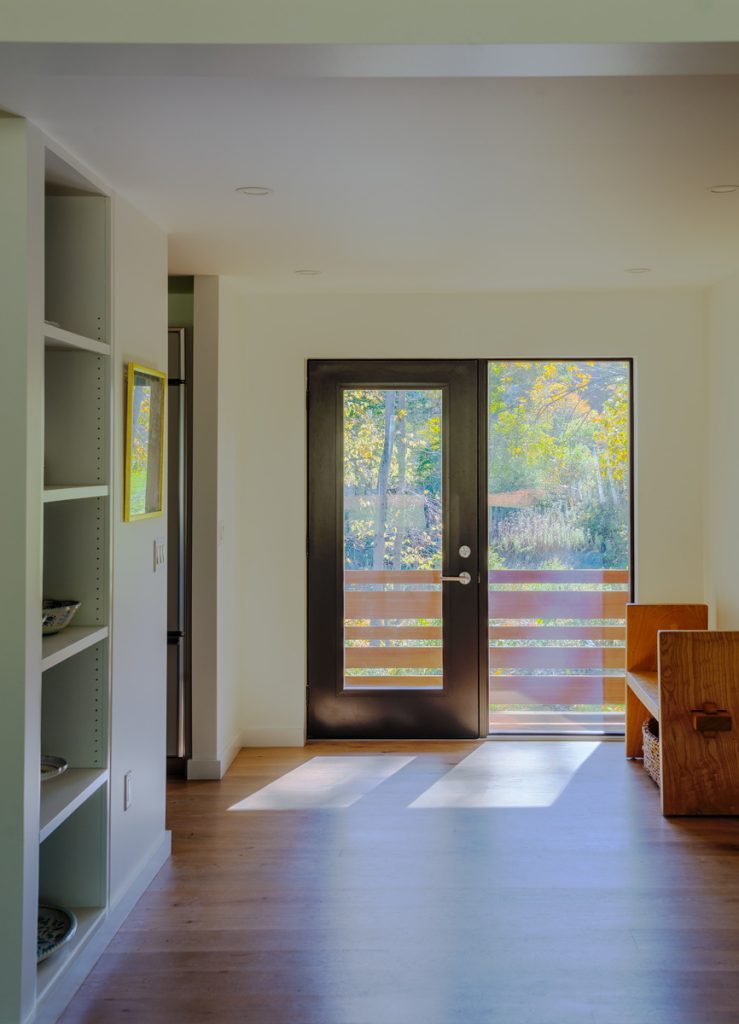 How involved was your client throughout the design process? Throughout construction?
They were very involved and in sync with the intent. We had close communication throughout design, and during construction all field reports and photos were sent the day of the meeting.
Describe the construction team for this project.
O'Hara and Gerke were the contractors. Their foreman Adrian and his team did a fantastic job paying attention to the details that made the project sing.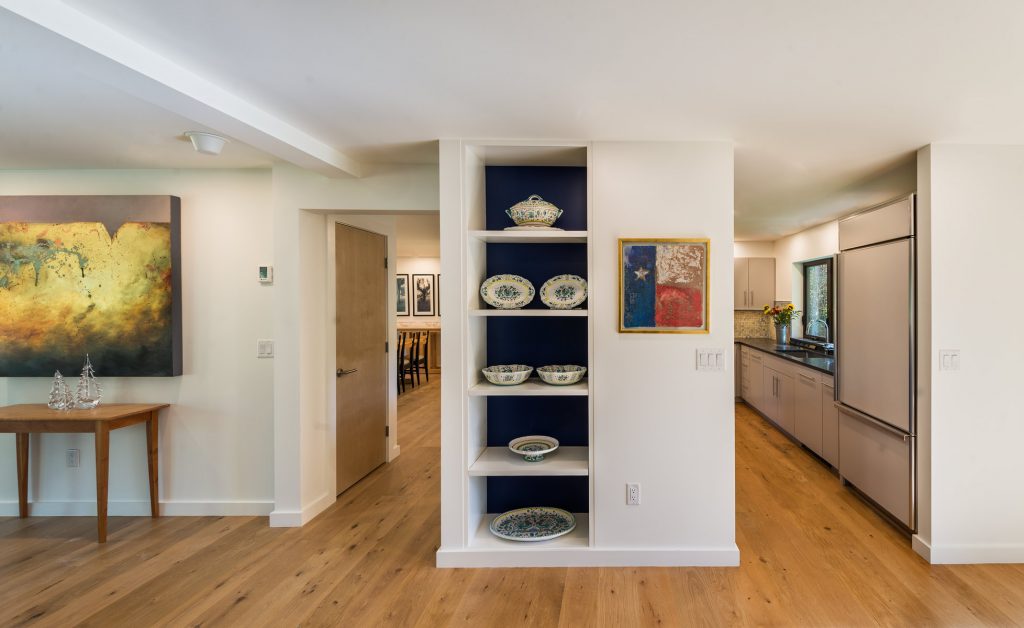 What was the architect's role during construction?
We had weekly site meetings to check in an answer questions. I would execute a clarification drawing if necessary and do any research that the LEED certification required.
Do you provide construction administration on every project?
We stress the need for this on every project but on residential projects it is not always performed.
How early are the contractors involved in your designs?
We had a contractor involved very early in the design to provide budget guidance.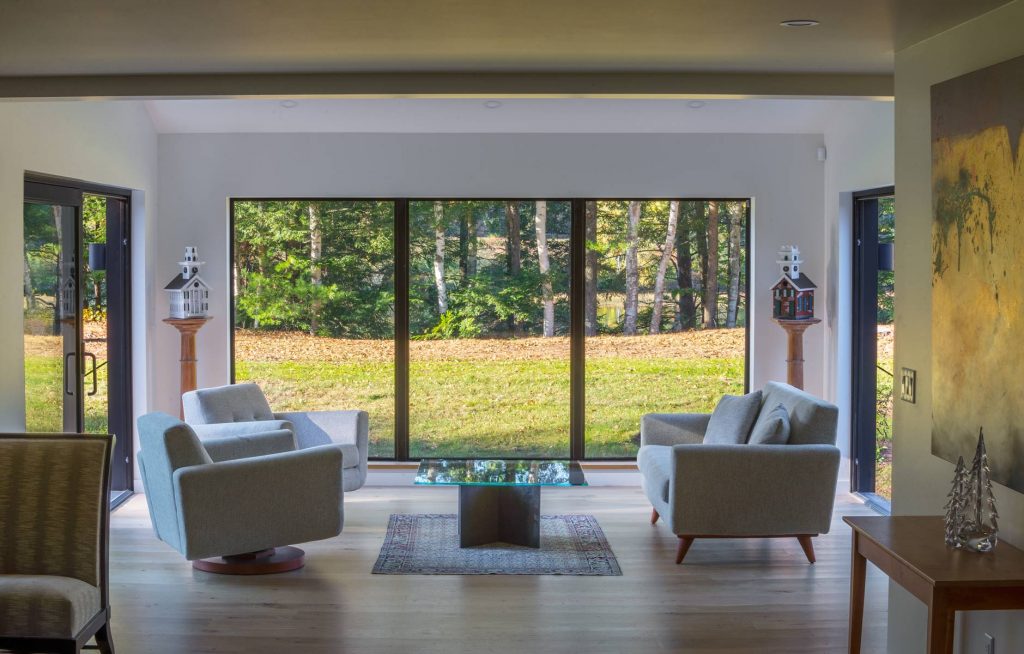 Were there any conflicts with clients or contractors during the process? If yes, how were they resolved?
No
What was the process for permitting?
The permitting was straight forward but not simple – we needed both a building permit and a wetlands administrative permit through the town of Hanover and a state of NH shoreline protection permit. We worked hard to modify the site for the better – increasing permeable area and staying within the original footprint except for a covered walkway, and we removed several dilapidated outbuildings and replanted areas with native plants.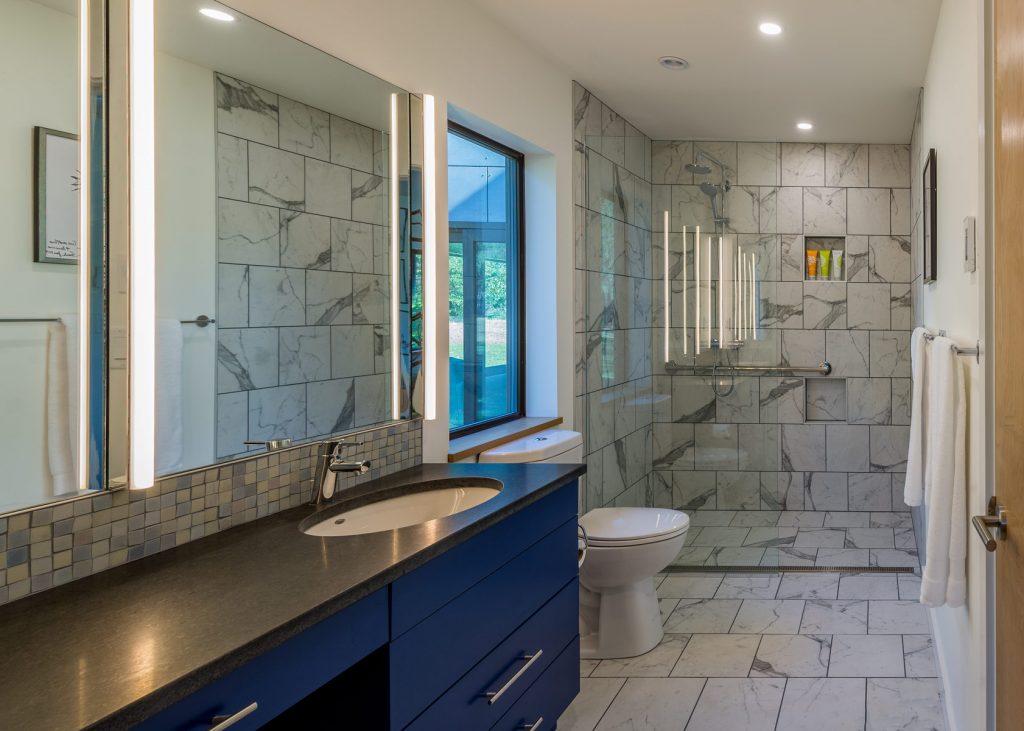 Do you have a post-construction process to follow up with the satisfaction of your client?
Not a formal process. For this client, I am in contact often as we promote the performance and design.
Was this project published? If so, where and what was the process to be accepted for publication?
We are in the pipeline to be published in NH Home Magazine next spring. Photos are scheduled to be taken in October. I know both the editor and photographer for the magazine and was asked if I had a suitable project for them. I sent along the photos and they pursued it.
---
EntreArchitect: Behind the Design is a weekly blog series where we feature work designed, developed and/or built by small firm entrepreneur architect members of The EntreArchitect Community.
Want to have YOUR best work featured here at EntreArchitect? Click here to learn how.