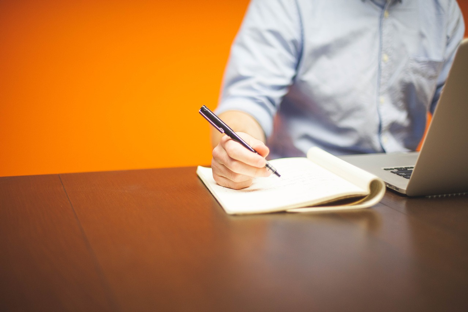 (This is a guest post by Eric Halsey.)
There's an irony in the fact that everything else can go right on a construction project, but if your cost estimates are off, it can still wind up costing your firm time, money and reputation. Accurate construction estimating is essential for your firm to prosper.
All too often, the problems in your construction cost estimating aren't immediately obvious. You see the consequences, but not the causes. Finding those problems, particularly when they're small and seemingly innocuous, is the first step towards bringing greater efficiency into your business. If you're struggling with this issue, here are 5 cost-estimating mistakes you're probably making.
1. Using Hand Calculations
You need the right software to do quality construction cost estimations. There's just no way of getting around it. If your employees are still performing cost estimation calculations by hand, you're creating a greater risk of errors and unnecessarily slowing down the process.
Your company's leadership team expects fast and accurate cost estimations. If you're not doing everything you can to provide that, you need to rethink your process. However, having the software is only the first step.
2. Expecting Software to Solve All Your Problems
It's easy to assume that having the right software is all you need to do. Construction cost-estimating software is an amazing tool you should absolutely be using, but it needs to be used by a knowledgeable professional who knows how to use it to its full potential.
Because software does not always remind you to check where you put that decimal, or to divide by 27 to get to concrete CY. If you're assigning an employee to work with cost-estimating software without giving them the proper training or at least ensuring they have sufficient experience, you can't be surprised when errors arise.
Related to this potential landmine is ensuring that you're looking at things from both a design and construction perspective. Neglecting either can lead to huge cost assumptions resulting from a simple lack of knowledge in either area. It's another reason good software needs to come paired with well-trained users.
3. Failing to Allocate Enough Resources in Estimates
You know that proper cost estimation is essential for a project's success. So why do many construction firms fail to put in the human capital, materials, and expertise necessary to do it right? This ties back into issues mentioned above, like using professional cost estimation software, as well as resulting from neglecting to look closely at the project's spec book.
You can think of this as an investment. Putting in additional resources early on can have huge savings down the line when costly mistakes and client conflicts are avoided. That software or that spec book may look intimidating, but neglecting to put in the time can really come back to bite you later on.
That said, you shouldn't hesitate to calculate your Return On Investment (ROI) when deciding how much you should spend here and ensure it's justified. Here's a detailed guide on how to calculate ROI in case you need some tips.
4. Not Creating a Risk/Assumptions/Opportunities Register
This is an interesting tip that very few construction firms are actively employing. Your firm may be willing to take some calculated risks in its cost evaluation, or to make certain assumptions about material costs, labor delays and other potential issues. The idea here is that you should be tracking all of those aspects of your cost estimates.
Then, later on, you can return to those lists to help evaluate which risks or assumptions were justified and which should be avoided in the future. That brings us to the last, and perhaps most critical, mistake many construction firms are making when it comes to cost estimations.
---
---
5. Neglecting to Review Cost Estimates at Project Completion
You may not have realized it, but there are cost estimation mistakes you can make after a project has been completed. Each time you complete a project, it's an opportunity for reflection on your process. It's a chance to see what works and what doesn't. Without taking the time to sit down and have a detailed discussion going over each aspect of the cost estimate and how that was ultimately reflected in the project itself, you're wasting those vital opportunities to improve.
In many ways, this is a mindset shift. Instead of thinking about failures as something the company should move past as quickly as possible, consider them something negative that can be turned into a positive. If you can improve the accuracy of your cost estimates by even a small percentage through studying your mistakes , the long-term savings will be significant.
Frankly, if you're avoiding this one mistake, it's likely that you'll identify and correct all the other mistakes mentioned here. For that reason, this is the key suggestion here, the single mistake that compounds all the others you may be making. So schedule that meeting, make sure no one feels too ashamed to discuss failures in the process, and start learning lessons.
Going Forward
Everything listed here really comes down to keeping on top of the latest business practices and adopting them when relevant to your firm. So if there's one final piece of advice, it's to actively read blogs, forums, and news sites relevant to your firm's activities. You never know what you might learn.
If you want more tips, The Canadian Construction Association also has an excellent Guide to Cost Predictability in Construction, where you can find even more ideas on how to improve your process.
Question: What kinds of mistakes have you found your firm making? What have you done to correct them?
Please consider sharing your insights and experiences in the comments section below.
---
Eric Halsey is a historian by training who's been interested in U.S. small businesses since working at the House Committee on Small Business in 2006. Coming from a family with a history of working on industry policy, he has a particular interest in bonding, construction, housing policy, fintech, and entrepreneurship. He shares his knowledge for ViaTechnik.