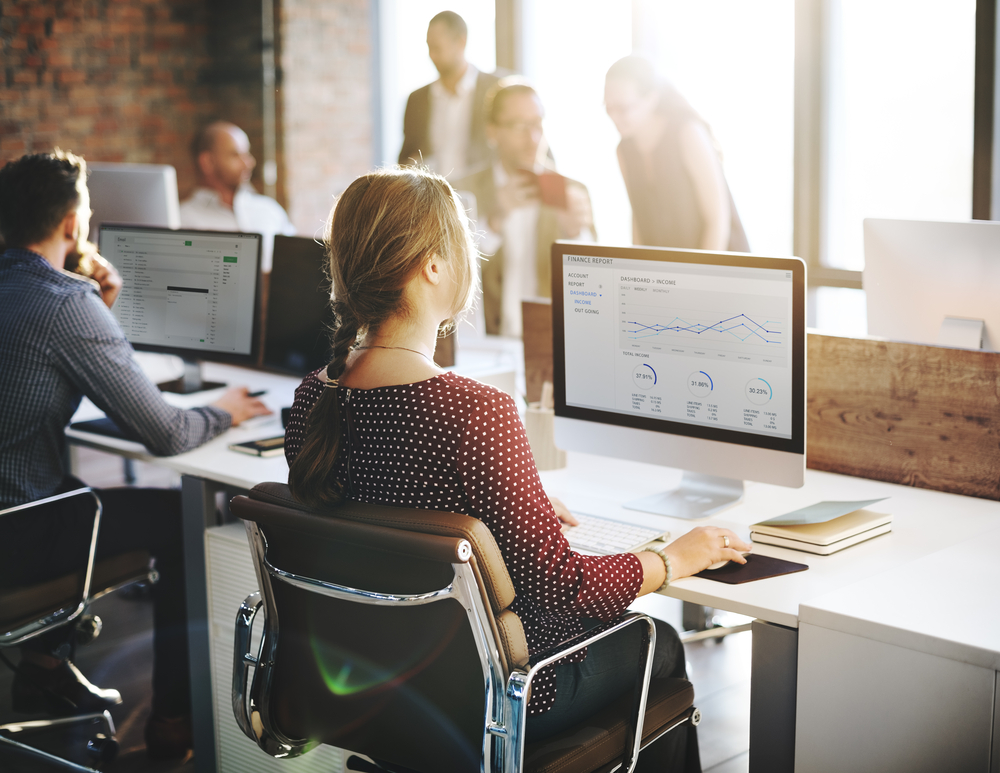 This is a guest post written by our friend Oscia Wilson. Oscia is the CEO of Boiled Architecture and the co-Founder of BIG Oakland, a new coworking space in Oakland, CA created exclusively for members of the building industry. Check out their Kickstarter campaign for more information.
Coworking for Architects
"You know, I'm going to be downtown anyway for another meeting. How about we meet at this coffee shop I know, instead?"
This is my standard way of artfully dodging meetings in my office, since my office is currently my kitchen table. Does it add an hour and a half to my meeting for transit? Absolutely. But welcoming a contractor or engineer that I'm counting on for high-level referrals into my house does not portray the kind of professionalism I'm going for.
I used to have a nice office twice a week, which worked well for these types of meetings. Well, I sort of had an office. Really I was renting a small conference room from a larger engineering firm. They were magnanimous and never said anything when my three employees and I helped ourselves to their coffee and put our lunches in their fridge. It was a beautiful office, but not ours.
We always had to explain to visitors that our name wasn't on the sign. We couldn't receive mail there. We did not have access to their plotter or other resources, except on a few rare occasions when emergencies dictated I send a word file to their admin to print for us — a favor for which I justly felt I was interrupting her real work. We could not store anything there or leave drawings pinned up on the wall at the end of the day. And when the economy started booming again the engineering firm expanded and needed the space, they politely asked us to leave. And here I am in my kitchen again.
Does this sound familiar? I won't even go into the comedy of errors of sending my staff all over the East Bay to track down product samples from various show rooms since we didn't have space for a proper product library.
It was about this time that I decided to get serious about starting a coworking space for the building industry.
Coworking spaces are offices where small businesses and freelancers pay to be members so they can use a nice office space they otherwise wouldn't be able to afford on their own. They usually have a receptionist, meeting rooms, kitchens, good wifi, and free coffee. The best-known example is WeWork.
Why not just join an existing coworking space?
There were three big reasons why existing coworking spaces like WeWork and Nextspace just didn't work for us:
They didn't have the infrastructure we needed like a product and reference library, pin-up space, and oversized plotter.
They weren't laid out for collaboration. If we wanted to talk with people or look at drawings together, we had to rent a conference room because all the regular work area was set up for quiet one-on-one working. Renting conference rooms was $25-$75/hour, and considering that the AEC industry spends most of our time collaborating, this seemed unreasonable.
Everybody else in the space was in a totally unrelated industry. It wasn't helpful for me to site next to a guy selling monocles and another guy creating an app to help lazy people get their overpriced food delivered faster.
Running the numbers on business development
It was obvious that sharing the cost with others was the only viable way for us to afford a nice office, and that it would help our overall operations. But when it comes to business development specifically, I realized it might just be my secret weapon. About 50% of my leads that year had come through direct connections or referrals from other contractors and architects. The clients who had come from referrals from other architects and contractors were also higher revenue producers and had lower acquisitions costs than clients I had developed from cold leads.
So I knew that creating a community of like-minded AEC professionals that saw each other in the same physical space regularly could have significant financial potential.
In my current state, I spend a lot of time on business development. I make an effort to consistently book two business development meetings with referral partners per week. Each meeting is typically an hour long (coffee or lunch), plus another 1.25 hours of transportation time and probably about 15 minutes spent setting up the meetings.
Some back of the envelope math:
2 mtgs per week x 50 weeks per year (vacation) = 100 meetings
100 meetings x 2.5 hours each = 250 hours per year
They resulted in 23 leads last year (about 1 lead per 4.4 meetings)
Those leads resulted in 8 projects (about 35% close rate)
One of the ways I was thinking about this coworking space was as a way to speed up and increase the number of interactions between my referral partners and me.
Assume I worked 4 days per week in the space. A reasonable assumption would be that I would greet or chat with 5 different people each time I went in to work there
5 people x 4 days per week x 50 weeks = 1,000 interactions
Assume each interaction averages 15 minutes (some much longer, some much shorter) = 1000 x .25 hours = 250 hours per year
That means that in the same amount of time I typically spend on business development networking, I would have 10 times the number of interactions with relevant referral partners if I were in a good coworking space.
I doubt that would result in 10x the number of leads, but certainly it would conservatively be at least double–with the same amount of time put in, and much less time wasted behind the wheel or sitting on public transportation.
What about competition?
Of course, one of the biggest questions in our minds was about competition. Will the other members of the coworking space really be referral partners, or will they just be competition? I don't want to be in a space with other architects going after exactly the same project types.
After several discussions, we decided the answer was curated community. If we got sufficient demand, we would be able to be selective about the membership so we could create an optimal mix of professionals who compliment each other, not directly compete.
For instance, we are reserving one membership spot for a large General Contracting firm. We are in talks with two large GC firms who are both known in the industry for championing collaboration. Whichever one commits to a meaningful partnership first will secure their spot as the only large GC firm allowed in–along with all the access to our community and branding opportunities that go with it. We will be doing the same for other relevant categories.
Could you do the same thing?
We are still in the middle of our journey to create a coworking space, so I can't give you the magic recipe. But I can tell you the biggest hurdle is getting your hands on the financing to make it happen. You'll need serious cash to get it off the ground.
Even if you decide to lease instead of buy, you'll still need enough cash to cover the lease deposit and first couple months of rent (this various depending on how hot the market is in your area). Plus, you'll need the cash to do your tenant improvement.
Gathering your core group of members and asking them to pre-pay several months will get you started, but you're likely to need either a loan or private investment to make it happen. And that means you'll have to make sure the endeavor is projected to earn profit in order for banks or investors to be interested.
Therefore, you can't think of creating a coworking space as simply a way to get yourself an office; you have to think of it as its own stand-alone company that must pencil out.
Do you have experience starting a coworking space? What have you learned? Leave a comment!
---
Oscia Wilson's coworking space for the building industry is called BIG Oakland, and it will be located in Oakland, California. BIG Oakland's Kickstarter campaign is now live. Backers pledging at least $75 will get a reserved spot and 2 free months of rent. 
---
Photo credit: Shutterstock / Rawpixel.com