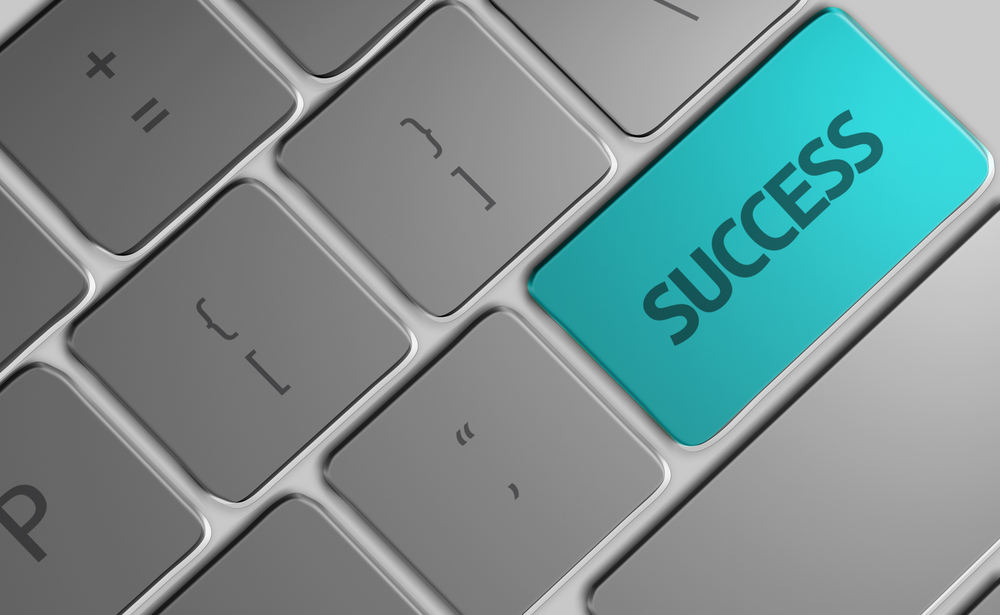 Welcome back! I hope you enjoyed your holiday and have started your new year with enthusiasm, determination and focus. It's going to be a great 2016.
I'm sure you are noticing a few changes around here. We've been very hard at work during the year-end break.
Welcome to the All-New EntreArchitect
The all-new EntreArchitect is built exclusively for you; the small firm entrepreneur architect.
We have a new logo, a new website and a new format designed and dedicated to help YOU build a better business. We've developed a comprehensive content calendar for the entire year, which will allow us to systematically improve our firms, step by step. Each month we will be dedicated to a specific category topic such as Business Development, Leadership, Culture, Client Fulfillment, Technology, Management, Marketing and more.
This month, we are diving deep into one of the most important, yet possibly one of the most misunderstood, categories required for a successful small firm. All throughout the month of January we will be exploring the topic of Finance, also known as money.
Yes! It's true. Architects will be talking about money. How should we manage it? How should we spend it? How should we protect it? How can we earn more of it?
Return to this blog each week throughout the month to learn more about money. Tune into the EntreArchitect Podcast, subscribe to the newsletter, follow us on Twitter and Facebook and join in with the discussion happening over at the free private Facebook group. Every plank of the platform will be dedicated to Finance, so by the end of the month, you will know much more of what you need to know to build a better business.
EntreArchitect Academy is All-New Too
Our private paid membership group, EntreArchitect Academy is all-new as well. During the first week of each month, we have invited an industry leader to join us live for an Academy Expert Training session. Each training session will be 45 minutes long and will be followed up with 15 minutes of Q and A. Members will be provided with access to the recorded session, documents, templates and other resources necessary to quickly apply the lessons learned at their own firms.
Following the training, members will meet each week with their dedicated small groups of 10 to 12 members. Lead by a small group facilitator, members will share their knowledge and best practices in a private secure environment. These groups are designed for the open and honest exchange of information, as members develop and grow with support and encouragement.
This month at EntreArchitect Academy, Rena Klein, FAIA is presenting Financial Management: Key Concepts; a step by step process for understanding the fundamentals for moving money in and out of a healthy architecture firm. Rena is the owner of R M Klein Consulting, the author of The Architect's Guide to Small Firm Management: Making Chaos Work for Your Small Firm
, published by Wiley in 2010 and the executive editor of AIA's The Architect's Handbook of Professional Practice
, 15th edition, released in 2013. As an architect and experienced small firm owner, Rena brings a special understanding of design firm practice managed by entrepreneur architects.
An Influential Force
We are so excited about what is happening within our profession of architecture. EntreArchitect has become the influential force that I keep talking about. When small firm architects build better businesses, the entire profession grows and the world, in turn, benefits from the result. I thank you for being a member of this community and for your participation in the change taking place; within our community and throughout the entire profession.
Every month, here at EntreArchitect, you will have the opportunity to learn more about building a better business, so you can be a better architect. I encourage you to schedule a few minutes each week to read this blog and listen to the podcast. Subscribe to the newsletter (and receive our digital course, Profit for Small Firm Architects, for free) and follow us on social media. The skills, tips and tactics you will gather will no doubt have a positive effect on your business, your leadership and your life… and it won't cost you a penny.
If you want more depth, more accountability, more support and encouragement, then join us at our paid private membership group, EntreArchitect Academy. The cost is a fraction of a university MBA and the investment in your business will most likely pay for itself within months. Join us, and next year, at this time, you will be glad you did.
Enrollment is now open for EntreArchitect Academy.
Seats are limited and the special "relaunch pricing" will only be available during this first enrollment period.
If you have questions, use the CONTACT form accessed through the menu above. When you are ready to learn more about EntreArchitect Academy, click here.
I can't wait to get started. It's going to be a great 2016.
---
Photo Credit: Shutterstock / Filipe Frazao