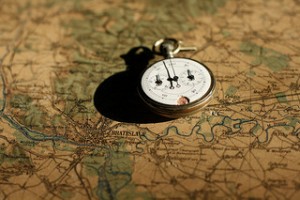 Our job as small firm architects is not only to design great buildings or to prepare construction documents, which become the legal contract between owner and contractor. Our responsibility is far greater than what's listed in our agreement between owner and architect.
Our clients have big dreams, little idea of how to achieve their goals and often carry unrealistic expectations regarding schedule and budget. The job of a small firm architect, whether working with residential or small commercial clients, is to lead them through an experience. We are valued guides, showing our clients the way through the obstacles and overwhelm of major construction.
When a property owner begins their search for an architect, they assume competence and design skills. That's simply the ticket to entry. They expect that their architect will design a beautiful building and provide the documents required by code and suitable for construction.
One of the reasons that Fivecat Studio has been so successful is that we don't consider ourselves in the architecture business. We've built a reputation for distinctively detailed design and we've received our share of accolades, but that's not what people remember after they work with us. When our clients talk about us to their friends, they speak about how we cared for them and how we lead them successfully through an intimidating and overwhelming process. It's the experience that our clients remember and the reason they refer us to their friends.
Do you guide your clients from concept through construction in order to manage their expectations? Do you focus on the experience of the architectural process? Please share your thoughts in the comments below.