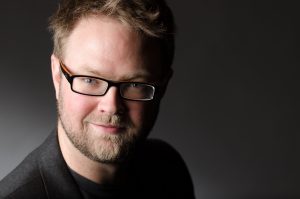 How to Tell a Powerful Story Through Video
This week at EntreArchitect Podcast, How to Tell a Powerful Story Through Video with Ryan Siemers.
After receiving two bachelor degrees from the University of Minnesota in architecture and urban studies, Twin Cities Native Ryan Siemers attended the University of Oregon's Portland Center for Urban Architecture. Following his time in Portland, Ryan returned back to Minneapolis to work with the national design build firm Oppus Architects and Engineers to gain perspective on the motivations and capabilities of a private developer. Ever since he can remember, he possessed a mind for the art of storytelling. During what had become the time of the great recession, it was clear that he needed to reshape his passion for architecture and the digital arts into a set of services that could serve the architectural community by crafting stories that communicate the value, the ingenuity and beauty that design brings to society in a clear and compelling way. Ryan's passion to learn, grow and innovate has driven him to be a pioneer in architectural filmmaking and cinematography in Minnesota.
Ryan grew up with two parents who let him take anything apart and put them together. In high school, he fell in love with trade applications like drafting, woodworking, and more. He changed schools so that he could have more options. When he was asked what he wanted to do, he told people he wanted to design places and learned what architectural engineering was. He focused on theoretical approaches to architecture in Minnesota and pursued his passion from there.
He focused on the politics of architecture that shapes the decisions behind the building. Those policies turned him toward Oregon's program to control public investment in urban growth. After school, he wanted to expand his understanding of what was pushing design. He began interning with a company in Portland and then had a fantastic opportunity with Oppus to see how a real estate developer can own and develop their own properties, along with how they approach cities and communities.
He quickly realized that his passion was helping to formulate internal stories of why we're doing what we're doing and how to convince people that making better design decisions is worth putting the money into.
To hear more, listen to the podcast!
Find Ryan online at RyanSiemers.com or follow him on Facebook, Vimeo, Twitter, Instagram, or LinkedIn.
---
Visit our Platform Sponsors
Freshbooks is the easy way to send invoices, manage expenses, and track your time.
Access your free 30 day trial at EntreArchitect.com/FreshBooks. (Enter EntreArchitect)

ARCAT has huge libraries of free content, Specs, CAD, BIM and more. No registration required. Want to collaborate with colleagues in real time?
Visit EntreArchitect.com/ARCAT and click Charrette for more information.
Gusto… It's time to tame the chaos of payroll, benefits, and HR.
Get it all done with Gusto. Visit EntreArchitect.com/Gusto for a 3 month free trial.
---
Referenced in this Episode
Join The EntreArchitect Community on Facebook
Download the Profit For Small Firm Architects course for FREE.

Leave a Rating and Review at iTunes
League of Architectural Filmmakers and Storytellers (website)
SuperBird Studios (website)