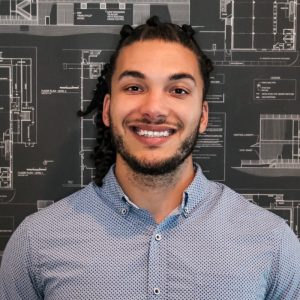 Permit Expediting for Small Firm Architects
Jesse graduated from Florida International University (FIU) in 2012 with a degree in International Business. At the same time, he joined the United States Marine Corps (USMC) and successfully completed Officer Candidates School (OCS) during their service.
After graduation, Jesse moved to the DC Metropolitan area from Miami and began working at GEICO, aiming for a management role through their Supervisor Leadership Program (SLP). However, he faced a challenge of maximizing his income without further education. He decided to explore bartending as a side job due to its high earning potential and flexible hours.
Getting into bartending was tough, with Jesse initially facing rejections from local bars. He started working as nightclub security, finally got a job as a barback, then as a bartender at a busy nightclub, where he saw the power of sales as he earned more in one night than a week at GEICO.
Jesse eventually left GEICO and found an opportunity in permit expediting for a gas pipeline project in Baltimore County, MD. This new industry allowed him to combine his sales skills and scalability. A year later, Jesse founded City Permit, expanding its services from serving only DC clients to helping commercial and residential clients across the country.
Getting a building permit, whether for residential or commercial projects, can be complicated and time-consuming. City Permit's experienced team simplifies the process. They ensure submissions are complete and accurate, facilitate communication between stakeholders, track the review process, and securely store project documents online for 24/7 access.
This week at EntreArchitect Podcast, Permit Expediting for Small Firm Architects with Jesse Tart. 
Connect with Jesse at City Permit, contact him at sales@citypermit.us, or follow him on Instagram, LinkedIn, and Facebook.
---
Please visit Our Platform Sponsors
ARCAT is the online resource delivering quality building material information, CAD details, BIM, Specs, and more… all for free. Visit ARCAT now and subscribe to ARCATECT Weekly and ARCATAlert.
Freshbooks is the all in one bookkeeping software that can save your small architecture firm both time and money by simplifying the hard parts of running your own business. Try Freshbooks for 30 days for FREE at EntreArchitect.com/Freshbooks.
Visit our Platform Sponsors today and thank them for supporting YOU… The EntreArchitect Community of small firm architects.