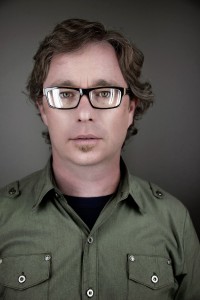 How To Pass the Architect Registration Exam When Real Life Gets in the Way
How long did it take you to become a licensed architect? How many years went by before you focused on your studies and passed the Architect Registration Exam (ARE)? How do you do all the things that are going on in your life and find enough time to study and pass the ARE?
This week at EntreArchitect Podcast, Evan Troxel of Archispeak Podcast talks about How to Hack Your Life for ARE Success and Beyond.
Evan grew up in the mountains as a very outdoor-loving person, always building houses and projects out of rocks and sticks. He jokes that his dad must have had the longest-standing permit for an addition to their house in Tahoe where they worked indoors in the winter and outdoors in the summer. He learned carpentry and construction skills from working with his dad, loved taking this apart and putting them back together, and developed technical drawing and writing skills throughout his education. He went on to win a Regional Opportunity Program (ROP) house design competition at the age of 16. He was accepted into Cal Poly Pomona, where he became aware that he would have to unlearn the things that he had learned all his life.
In his third year, it finally clicked and he became more aware of why he was there: to be an architect.
He currently works as a Senior Designer on higher education, K12 and civic projects. Evan loves involving his family and kids in helping to create things that allow them to go on adventures together. Right now, they're working on designing a family camping trailer from the ground up.
Follow their journey on SpaceShop.co.
One day, Evan, Neal Pann, and Cormac Phalen connected on Twitter following an AIA Convention and the idea of starting a podcast got thrown into the mix. They came together with various talents and created Archispeak Podcast as "the talk you'd hear in the office around the water cooler".
Evan's newest project is a book he's been working on about his 15-year process of completing the Architect Registration Exam and earning his license to practice architecture. Learn more about ARE Hacks here.
Why go through the Architect Registration Exam process when you don't NEED to? 
Becoming a Better Person // Studying caused Evan to get up earlier, cut out things that weren't important to him or pushing him to grow, and create discipline in his life.
Finding a Seat at the Table // Being a licensed architect allowed him to be "in the club" to make the profession better.
Personal Pride // The title of "licensed architect" freed him and allowed him to acknowledge and take pride in the work he completed to get there.
What are some life-hacks to accomplish the Architect Registration Exam?
Ask yourself:
Where can you study?
When can you study?
What are you studying?
How will you have study materials with you when you need them?
How can you show up every day to accomplish the task?
It's very easy to schedule a test and show up to take it, but the hard part is to prepare: diet, nutrition, how to deal with distractions, learning to study, choosing to study with others or without, how to study around your family, etc. It's less about hacking the ARE and more hacking your life.
What is the one thing that small firm architects can do today to build a better business tomorrow?
"Start. Whatever your ideas are, whatever you're thinking about doing, don't wait anymore: start. If you start today, you're not taking on a giant mountain all at once, you'll chip away at it one piece at a time." – Evan Troxel
You can sign up to be notified when Evan's book, ARE Hacks, is available here. Connect with Evan online at EvanTroxel.com and GetMethod.com. Check out the podcast at ArchispeakPodcast.com, or follow him on Instagram, Twitter, and LinkedIn.
---
Register for our FREE Special Session Webinar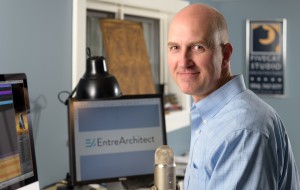 Want to learn about the 3 critical business systems you need to succeed as a small firm architect?
Marketing
Sales
Productivity
Register for our FREE special session webinar on September 15th at 3 PM EST. Visit EntreArchitect.com/FreeWebinar.
---
Visit our Platform Sponsor
FreshBooks
The easiest way to send invoices, manage expenses, and track your time.
Access Your 30-Day Free Trial at FreshBooks.com/architect (Enter EntreArchitect)