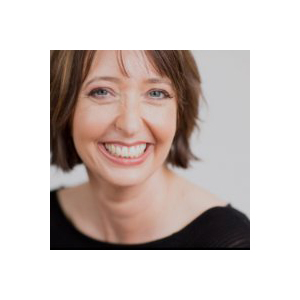 When did you discover architecture? At what age did you learn that architecture was something you could do as a profession? When did you decide to become an architect? What was it that inspired you?
Why did YOU choose to become an architect?
Those are questions Mark asks every guest at EntreArchitect Podcast.
Were there places; Were there people in your life that guided you or inspired you to make a difference through buildings?
This week at EntreArchitect Podcast, we dive deep into one entrepreneur architect's story. She shares her very early influences, her inspirations, her passions and her reconsideration of her entire life plan. This week, The Journey to Design the Thrivable Home with Architect Stacia Hood.
Stacia knew in the second grade that she wanted to be an architect, inviting her friends over to draw and build playhouses complete with elevators and balance beam. When she moved to a small mountain town across the country, she created an amazing friendship with a young woman with disabilities who taught her how to laugh, and inspired her to design things accessible to all ages and abilities. She taught as a special education substitute teacher for several years, working to understand how people with unique abilities interact with the world and vise versa.
She attended school at the University of Oregon and worked at a small commercial firm, where she felt disconnected from the people that the buildings were being created for. Grappling with the belief that it was too hard to make money in residential architecture, she found a firm who was succeeding in residential architecture, SALA Architects, and read everything she could find about them. SALA was educating the public about what architects do and how they can serve homeowners. Stacia attended a local event where SALA architect Sarah Susanka, author of The Not So Big House, spoke and, on Sarah's recommendation, she eventually worked up the courage to call SALA and speak with Dale Mulfinger. Through a progression of conversations, she found herself interviewing there several months later and moving her whole life (golden retriever included) to Minnesota in 2001 to work in the newly opened Excelsior office.
When projects came in with clients who had interests in accessibility, adaptability and universal design, many of them were handed to Stacia because of her interest there. She was able to meet with clients and recognize the needs they had, and found the connection in the emotional pieces of living spaces. Stacia began to realize that it wasn't just about creating homes for specific people's needs, but that we're all connected:
"It's about creating homes that support and embrace all needs and all abilities because we don't know what's going to happen to us and what's going to happen to those we love. Maybe someone we love wants to come over for Thanksgiving dinner in a wheelchair, and it's asking, "Can they get into our homes to visit and to be a part of the family?"
Stacia's mission is to create a bridge to connect people to what this approach to design looks like and why it matters to all of us, not just the clients asking for it: this is a Thrivable Home.
Stacia left SALA and the architecture world after her son was born and stepped into the role of "mom" for seven years. Following that, she's spent the last several years on a journey to figure out how to step back into architecture in a way that supports her as a mom and as a woman and allows her to practice in a new, different way than before.
She found that when women lead from a place of authenticity, that's when they're most effective. She learned to embrace emotions and feelings and all of the things that traditional architecture steers away from. Embracing emotions allows people to figure out how their homes make them feel, it gives homeowners permission to dream,  it recognizes that if we build our dream homes and we haven't done the emotional work, we're taking all that emotional clutter with us and we're never going to learn  how to just live and be and appreciate and enjoy that space that we've created. There are emotional and spiritual aspects to architecture that aren't a part of traditional conversations, and that connection is what people are craving.
She began the process of connecting to self, your passion, and what's really important to you. What do the people who you want to serve need? 
After working since second grade to achieve her dream of becoming an architect, Stacia's forced herself into a place of discomfort to figure out what she's doing and what it looks like. There are no answers, because what she's doing doesn't exist yet. Architecture is a part of the end goal, but it's no longer her main purpose. Her purpose is Thrivable Home.
Stacia was asked to speak at an fall-prevention event at a local hospital at a where she created and facilitated a workshop that was all about how to create beautiful homes that support people through all stages of life. She used skills from a vision-boarding workshop she herself had taken at Jonathan Fields' summer camp and transferred it to give people a tangible place to put their dreams for their homes. Her desire to push the design and create a desirable, accessible home allows people to focus on how they want to feel in their homes.
Her story is just the beginning of where she's going to go.
What is the one thing that small firm architects can do today to build a better business tomorrow?
"The one thing that I've learned from my experience is to just start talking to people. Telling your stories, talking about where you passion lies, talking bout what you're curious about and following your curiosity. It starts with a conversation. Other people will start to give you pieces of the puzzle as you're out on the journey." – Stacia Hood
Connect with Stacia at ThrivableHome.com to learn more about what she has to offer!
---
Enrollment for the EntreArchitect™ Academy is open!
To learn more and sign up, visit EntreArchitect™ today!
---
Visit Our Platform Sponsor
FreshBooks
The easiest way to send invoices, manage expenses, and track your time.
Access Your 30-Day Free Trial at FreshBooks.com/architect (Enter EntreArchitect)
---
Referenced in This Episode
Emerging Women Conference
Word Domination Summit
Camp Good Life Project