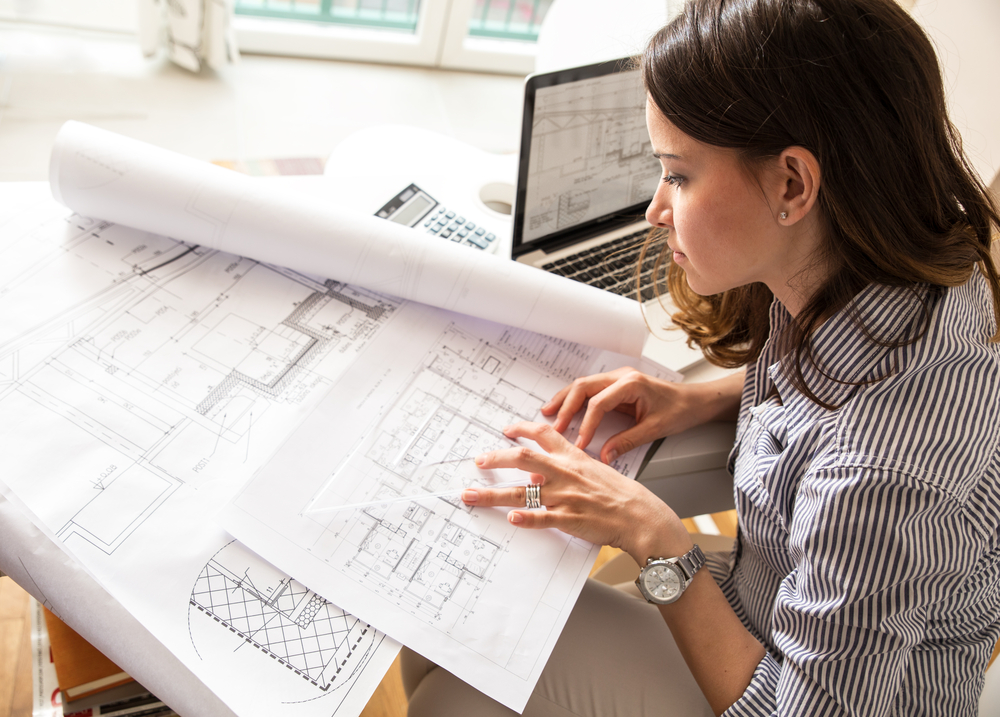 When we talk about firm culture, our first thoughts lead us to a busy studio full of staff working with dozens of clients. Don't we need a firm full of people before we can have a firm culture? What if we work alone, as many of you do? Do you have a culture? If so, how important is it to our ultimate success as an architect?
As you may have guessed, Mark R. LePage has a few ideas on that subject. This week on EntreArchitect Podcast, Mark shares his thoughts on The Sole Practitioner Architecture Firm Culture.
Culture is one of those things that sits there and becomes what it becomes if it's not intentionally thought about and planned. Is your firm culture positive and healthy? Is it doing what it's supposed to be doing? Is it a negative culture that's harming your success? Take a look at last week's episode for more about the importance of scheduling some time to think about your culture and develop your own Foundation of Values.
Marica McKeel, guest writer for this week's EntreArchitect blog, is working hard to build her newly-growing firm's culture using off-site weekend retreats to build into her team.
But what if you practice alone and don't have any staff…do you still have to worry about firm culture? Even a firm culture of one is important. A firm culture refers to the beliefs and behaviors that determine how our teams interact and how they handle transactions inside and outside of the studio environment.
If you have beliefs and behaviors and you interact with others inside and outside of the studio environment, then you have a culture; it's a firm culture of one. What makes up a firm culture of one?
Physical Studio Space // Do you have your own dedicated work space? Have you created a private, well-defined space for your firm that's dedicated to your firm's architecture? Is it efficiently designed? Is it well-equipped with updated computers and other devices?
Work-Life Integration // If you have a home office, is it a separate space where clients can come without going through your home? Can you intentionally design your life to integrate your firm and your family? Are you planning space for various responsibilities both at work and at home?
Work Hours // Do you have set work hours? Can you create boundaries for work and home time?
Relationships // How do you interact with people both inside and outside of the studio? How are your home-life relationships affecting your firm's culture?
Making Money // Do you have power and resources to do more of the good things you want to do? Have you created profit plans and systems to make your business work so you can focus on the parts of being an architect that you love?
Systems // Do you have systems in place to make things easier since you are one person wearing many different hats in your firm? Are your systems effective? Time-saving? Replicable? Efficient?
Success of Your Firm // Do you feel successful and content in your work? Are you doing what you love and what you want to be doing?
Think of firm culture as the "vibe". When you walk into your space, what's the vibe you get? Is it a good feeling, or do you feel your body tense up and your head start to hurt? That's your culture speaking to you. Just as in large firms, sole practitioners have to be intentional about their firm culture.
Visit our Platform Sponsors
FreshBooks
The easiest way to send invoices, manage expenses, and track your time.
Access Your 30-Day Free Trial at FreshBooks.com/architect (Enter EntreArchitect)
Referenced in this Episode
Developing a Powerful Small Firm Culture from the Ground Up by Marica McKeel
EntreArchitect Academy Digital Course: Construction Management for Small Firm Architects
---
Photo Credit: Shutterstock / Solis Images