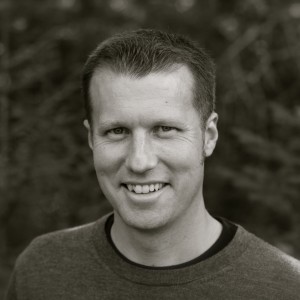 Many of us have a dream of starting our own firm. Others of us have already taken the plunge and launched.
The first question, after we make that fateful decision is, "How do we find work?" "How do we get noticed by the clients with whom we want to work?"
This week's guest on the EntreArchitect™ Podcast has some answers for us. He's a residential architect based on the eastern coast of the United States, way up north in Maine on an Island called Mt. Dessert… and he has developed and tested some very interesting ways to get noticed and fill his boards with the high end residential projects that we all want to design.
This week on the EntreArchitect™ Podcast, we are speaking with architect Eric Reinholdt of 30X40 Design Workshop and author of the new book Architect and Entrepreneur: A Field Guide to Building, Branding, and Marketing Your Startup Design Practice
.
This is the first episode in our new Field Guide Series where Eric and I will dive deep and share Routines, Rituals, Tips, and Tricks for Hacking Your Design Practice and Becoming an Successful Entrepreneur Architect.
References from this Episode
30X40 Design Workshop on Houzz.com
30X40 Design Workshop on YouTube
30X40 Design Workshop on Facebook
Architect and Entrepreneur: A Field Guide to Building, Branding, and Marketing Your Design Practice
(book)
The Unofficial Guide to Houzz.com
(book)
Smart Passive Income (Podcast)
Tropical MBA (Podcast)
This Week in Startups (Podcast)
Internet Business Mastery (Podcast)
The 4-Hour Workweek: Escape 9-5, Live Anywhere, and Join the New Rich (Expanded and Updated)
(book)