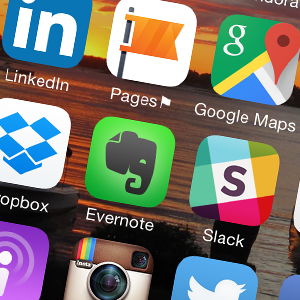 I know we have all heard the hype about Evernote.
Many of us have downloaded the free app, took a spin and never looked again. Others have given it a try, created a few notebooks, added a few to-do lists and found no use.
I know… I did the same thing.
This week on the EntreArchitect Podcast, I will share 12 Ways To Quickly Get Started Using Evernote.
Please review this podcast on iTunes.
Referenced in this Episode
Mark R. LePage on Entrepreneur On Fire Podcast
EntreArchitect™ Academy private membership group
The Ultimate Guide to Evernote for Architects: 7 Steps to Get Started Now (blog post)
Recording Meeting Minutes Using Evernote (blog post)
How to Manage Your Architecture Projects Using Evernote (blog post)
Fujitsu ScanSnap iX500 Scanner
12 Steps to Take Control of Your Email (blog post)
Evernote Web Clipper (app)
Skitch (app)
Scannable (app)
Getting Things Done: The Art of Stress-Free Productivity
(book)
Essentialism: The Disciplined Pursuit of Less
(book)
Visit our Platform Sponsor: Freshbooks