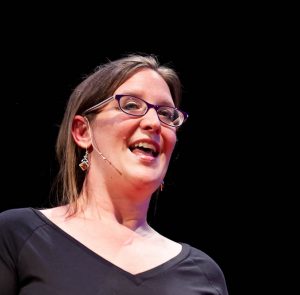 Building A Successful Non-Profit Funded By A For-Profit Firm
This week at EntreArchitect Podcast, Building A Successful Non-Profit Funded By A For-Profit Firm with Rachel Preston Prinz of Archinia.
Rachel Preston Prinz is an architecturally trained American designer working in architecture and design, place-making, cultural and historical preservation and community engagement. Rachel promotes the craft of architecture and the genius loci – spirit of place – as told through photography, publishing, marketing, and design. In addition to running the consulting firm Archinia and a non profit architecture for everybody, Rachel has served as a preservation commissioner in Taos, New Mexico, as a host of the University of New Mexico Taos Sustainability Institute, and as co-host of the TedX ABQ Women. Rachel's work has been featured on HGTV, Bravo, New Mexico PBS, Canadian PBS, Reader's Digest, Trend, Inc. Magazine, and numerous articles, talks, podcasts, interviews and books on design, leadership, and finding courage in difficult circumstances. She's also an expert people connector who brings new and exciting energy to everything she does.
When Rachel was a teenager, she ran away from home and wouldn't return until her parents agreed to put her in military school. She wanted to be a radar intercept officer in an F14. During her physical in military school, she learned that she had eye problems that prevented her from her dream of flying.
She graduated high school early and went to the University of North Texas. When she went home from school one break, her parents surprised her with a trip to Paris to explore and figure out what her nexts steps would be. During her trip, she realized the power of spaces and her desire to create them. She transferred to Texas A&M for architecture school and was able to do her masters in Europe working with renowned gothic theater scholars.
To hear about why it was important to Rachel to share with others the reason that architecture matters, how she shares the stories of architecture, and more, listen to the podcast!
Find Rachel online at Archinia.com or ArchitectureForEverybody.org, or connect with her on Twitter, Facebook, and Instagram. Or email her here.
---
Visit our Platform Sponsors
Freshbooks is the easy way to send invoices, manage expenses, and track your time.
Access your free 30 day trial at EntreArchitect.com/FreshBooks. (Enter EntreArchitect)

ARCAT has huge libraries of free content, Specs, CAD, BIM and more. No registration required. Want to collaborate with colleagues in real time?
Visit EntreArchitect.com/ARCAT and click Charrette for more information.
Gusto… It's time to tame the chaos of payroll, benefits, and HR.
Get it all done with Gusto. Visit EntreArchitect.com/Gusto for a 3 month free trial.
---
Referenced in this Episode
Join The EntreArchitect Community on Facebook
Download the Profit For Small Firm Architects course for FREE.