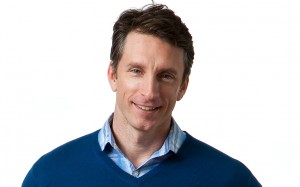 How to Build a Profitable Architecture Firm
Profit… Then Art. In order to be a better architect, we must first be better business people. We need to build better businesses. This week's guest is the author of Profit First, a book outlining the simple process of transforming any business from a cash-eating monster to a money-making machine. Accounting can be overwhelming and complicated, not to mention difficult to understand.
This week, enjoy the Best of EntreArchitect Podcast and learn a step-by-step process to guarantee that you'll be profitable: How to Build a Profitable Architecture Firm with author Mike Michalowicz.
For full show notes and a list of references from the original podcast, visit EntreArchitect.com/EA147.
Connect with Mike online at MikeMichalowicz.com or on Facebook, Twitter and LinkedIn.
---
Visit our Platform Sponsors
Freshbooks is the easy way to send invoices, manage expenses, and track your time.
Access your free 30 day trial at EntreArchitect.com/FreshBooks. (Enter EntreArchitect)

CORE by BQE Software is designed specifically for architect's project management!
Get a free 15-day trial of CORE at EntreArchitect.com/BQE.
ARCAT has huge libraries of free content, Specs, CAD, BIM and more. No registration required. Want to collaborate with colleagues in real time?
Visit EntreArchitect.com/ARCAT and click Charrette for more information.