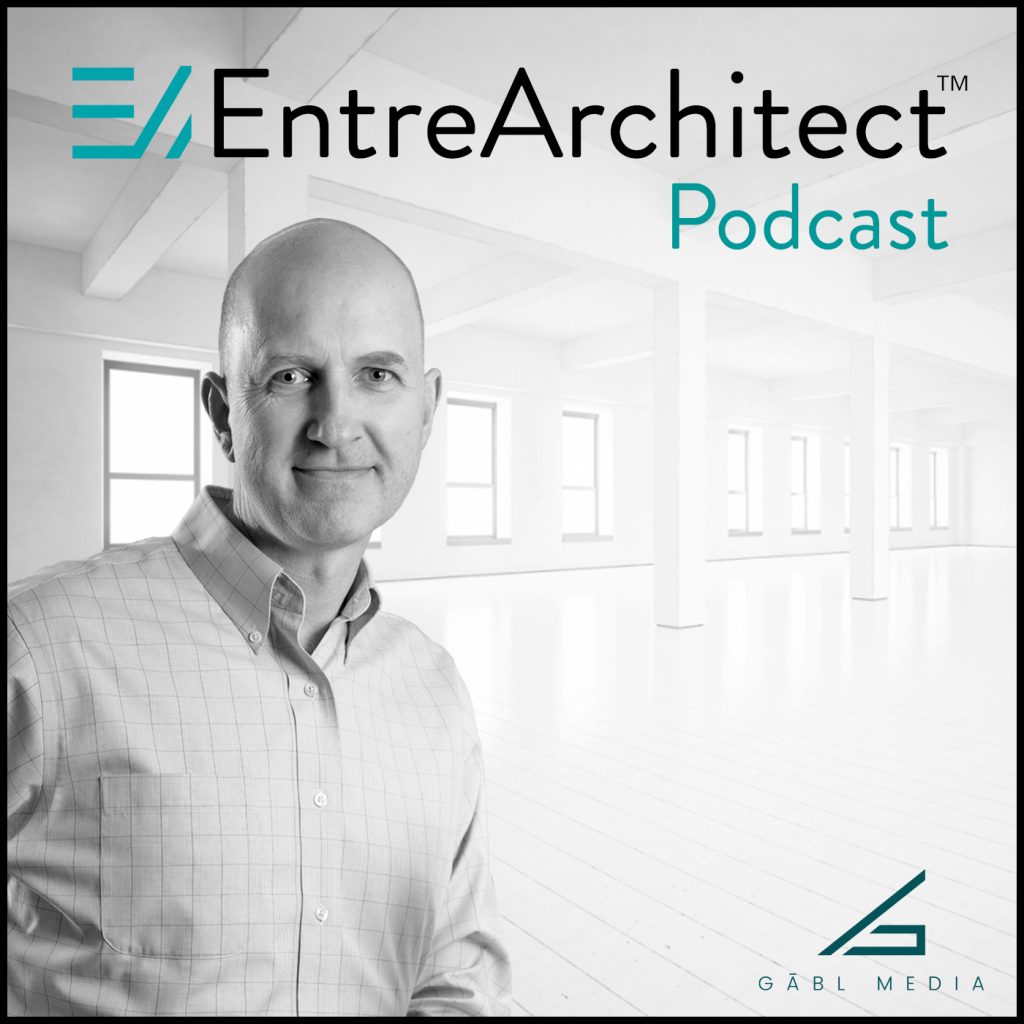 Empowering architects to better serve the world with more than 681,000 total downloads in 2021, the EntreArchitect Podcast has grown to serve small firm architects from every corner of the planet.
With diverse topics such as Equity, Diversity, Inclusion and Justice initiatives, how to get started with Revit, developing a powerful message to attract your Ideal Client, sole practitioner architects, and architects who build, the top five episodes of the past year will provide information, inspiration, and motivation to build your best firm in 2022.
Here are the top 5 episodes of 2021:
Number 5 with 6,574 downloads is episode 386 with Antoinette Bunkley – How to Launch a EDI+J Initiative
Antoinette Bunkley has 26 years of experience as a Project Manager for buildings in the science and technology sector, with a particular emphasis on higher-education campus environments. She leads CO Architects' Equity, Diversity, Inclusion, and Justice (EDI+J) initiative and was quoted in the Wall Street Journal as an expert on diversity training. Additionally, Antoinette has served as an AIA panelist, presenting insights on equity diversity and career opportunities in healthcare design.

Number 4 with 6,575 downloads is episode 385 with Daniel Stewart – How to Learn Revit
Daniel Stewart started using Revit in roughly 2002 after seeing it presented at an AIA San Francisco event. When he saw Revit, he really felt 3d & BIM would be the way of the future. From 2002 thru 2007 he tried to use Revit at every opportunity available to him and finally began using Revit full-time in early 2007 and he has been using Revit ever since. Having been a flight instructor early in his aviation career and having strong opinions about how to do things he was drawn to the idea of teaching Revit. Daniel teaches Revit online at cdb-university.com.

Number 3 with 7,011 downloads is episode 366 with Anna Laman – Attract Ideal Clients Through Better Messaging
Anna Laman is a messaging coach for freelancers, consultants, and other solo entrepreneurs. In a role that's a mix between a business consultant and writing coach, Anna helps self-employed people become more articulate, confident, and purposeful in communicating about their work. If you want help defining your ideal client, making a plan for reaching them, and writing content that pulls them closer, this is the episode for you.

Number 2 with 7,072 downloads is episode 416 with Edward Shannon – The Sole Practitioner Architecture Firm
Edward J Shannon, AIA is a Sole Practitioner Architect (SPA) in Des Moines, Iowa. His practice specializes in small projects consisting of light commercial, residential, and historic preservation. He prides himself in being an SPA and sees the solopreneur model as an asset, instead of a liability. Mr. Shannon was an Assistant Professor of Architecture at Judson University in Elgin, Illinois where he taught Professional Practice and helped the program earn NAAB accreditation. Mr. Shannon also established and administers the Sole Practitioner Architects professional Facebook page that currently includes almost 2,000 members.

and
The Number 1 episode of 2021 with 7,742 downloads is episode 369 with Lance Cayko and Alex Gore of F9 Productions – How To Be a Builder as a Small Firm Architect
Lance Cayko and Alex Gore are the co-founders of the architecture firm F9 Productions, the construction company F12 Productions, and co-hosts of one of my favorite architecture podcasts, Inside the Firm, where each week they dive deep into how to run a successful architecture firm. In this episode, we talk about their work as residential builders and share how other small firm architects can do it too.

What is YOUR favorite episode of the year? Share your thoughts in the comments below.