Architecture only exists in humanity. Burrows, hives, nests and anthills are creations of instinct, not design, despite their exquisite beauty. Humanity is distinct from all other life on earth because, for us, instinct is inadequate. So it is with architecture.
Outcomes in architecture are twofold. First, like the designs of instinct, any building must protect those who use it – the construction must resist gravity, shield against weather, fit its site and be buildable, or it fails at its Prime Directive – which is the same as the anthill.
Buildings are fundamental. They have an elemental reason to exist – shelter. But shelter goes beyond survival. Like the burrow, buildings protect. Like the hive, buildings allow for use beyond protection. Like the beaver's dam, our buildings intentionally impact the environment. But like almost every human act, the value of architecture goes beyond those outcomes, and describes our motivations.
The second necessary outcome of any building made by humanity is aesthetic: humans who intentionally make anything perceive the art that it embodies. These outcomes are beyond the necessities accommodated by any piece of architecture. The distinction between outcome and motivation exists nowhere but in the human eye and mind.
Just like every elemental motivation of the human condition, architecture has conflicting values. The outcomes of architecture, the objective judgment applied to any building beyond the primal realities of the hive, nest or burrow are easiest when motivations, and values, are left unconsidered.
Judging outcomes is the way we rationalize our reactions to anything, including architecture. But that is an inadequate basis of apprehension, and incomplete understanding of how and why things are made.
Our values are as hard-wired as sex, hunger or sleep. But the validity of the necessary is as inadequate as instinct in human justification. The human condition demands validation, the justification for the meanings we experience. The justification for anything that we cannot prove makes faith in the meanings our perception crucial to living beyond survival.
---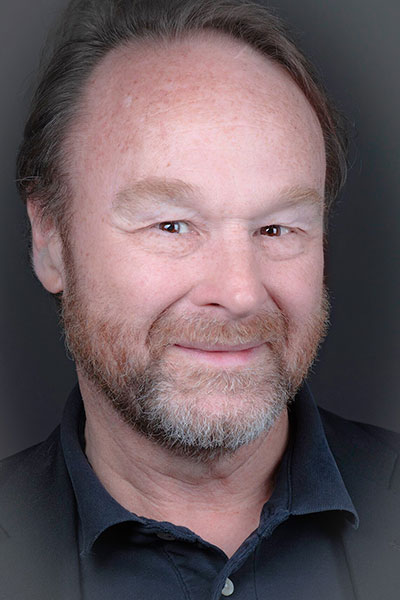 Duo Dickinson, FAIA
Graduating from Cornell in 1977, Duo Dickinson opened his architectural practice in 1987. His work has received more than 30 awards and he is a Fellow in the American Institute of Architects. Much of his work is dedicated to pro bono or at-cost work for not-for-profits, totaling over 75 projects for over 30 organizations over the last 30 years. His design work has been published in more than 70 publications, he is the architecture writer for Connecticut Hearst Media Corp. and a staff feature writer for The Common Edge Collaborative and Mockingbird Ministries. He is a contributor to Arch Daily and has written for Archinect and other publications. His blog, Saved By Design has received over 100,000 hits in the last few years. Dickinson has also written eight books, the latest of which, A Home Called New England was nominated for a 2018 CT Book Award. He hosts the radio series "Home Page" on WPKN Radio. Dickinson has taught at Yale College and Roger Williams University. He is now on the faculty of the Building Beauty program at the Sant'Anna Institute, Sorrento, Italy as well as co-chair of their American Advisor Board and is teaching at the University of Hartford.