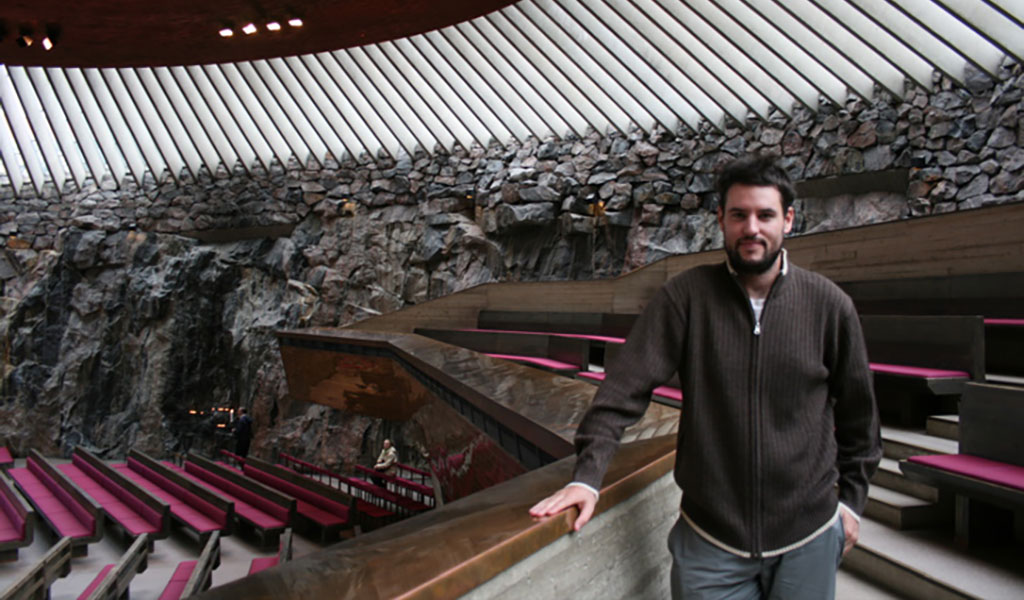 Having been an active member of the EntreArchitect community for the past 8-10 years or so, I am honored to take a larger role in the community, helping Mark manage the EntreArchitect blog. I'll be taking over the weekly management of this space, soliciting content, acting as editor, and occasionally writing posts as well.
Trained as an architect, having practiced at a range of firms around the world, including running my own firm with a couple partners in Portland, Oregon, I'm passionate about the business of architecture and impacting the profession with an entrepreneurial spirit. I look forward to working with you all, sharing some of my experiences, and curating content that is valuable to this community of business owners and architects.
If you are interested in writing and would like to contribute to this blog, we are actively looking for new content. EntreArchitect is dedicated to empowering architects to better serve the world. Articles published here cover topics relevant to business, leadership, and living a purpose-filled, integrated life as a small firm architect. If this sounds interesting to you, please email us with a bit about you and what you are interested in writing about.
---
My Background and Experience
Born and raised in Albany, NY, I earned a Bachelor of Architecture degree from McGill University in Montreal and a Master's of Architecture degree from the University of Oregon. Upon graduating from UO, I traveled to Australia where I participated in the Glenn Murcutt Masters Class.
I have lived and worked around the world, including spending a year in Bangkok, Thailand, two years working for a boutique architecture firm in Shanghai, China, and two years working at a firm in Berlin, Germany. I returned to the US, settling in Portland, OR where I worked for a mid-sized firm that specialized in higher educational and community center projects before starting my own firm with two partners.
I always knew that I wanted to run my own business at some point as I tended to be more interested in the business side of practice – particularly marketing and business development – than working through construction documents and CA. However, after 7 years managing a small but growing studio, last year I sold my equity in the company to my business partners and relocated from Portland to New York City where my wife – also an architect – got a great job opportunity.
After doing some soul searching and working with a career coach, I decided to stay engaged with the profession but in a different capacity. I joined Charrette Venture Group as a business consultant to work with firms across the country and help them run better businesses. In this new role I get to use my experience starting and running my own firm, as well as the lessons learned from my mistakes, to help others be more successful. I get to advise on firm management, operations, business development and marketing strategies, and support firms as they work towards achieving their goals.
I'm excited to grow into this new opportunity and do my part in helping the profession of architecture be a great place to work.
Other Initiatives
Beyond practicing architecture and now consulting, I have a range of side projects. These include writing the newsletter, A Better Built Environment, editing this blog, and taking photos of textures. I have also served as an adjunct professor at Portland State University, teaching architectural drawing, and as a guest design critic at the University of Oregon. I love mentoring students and young architects as they embark on their careers.
I have served the architecture community as a leader within the American Institute of Architects – serving on local and state chapter boards, on the National Associates Committee, and currently on the Small Project Design KC leadership committee. I've also volunteered with Architecture for Humanity and on the Alberta Main Street Design Committee. Engaging and giving back to the community is an important value that I interweave with my work.
Along with design work I also pursue a range of art including drawing, installations, and photography. My drawings explore light, depth, and geometric forms through abstract cross hatching layers. For public art installation work, I explore ideas of public space and human interaction. Installations range from street seats (parklets) to sculptures and public art installations. My photographs zoom in on the details I find in the built environment, revealing patterns and textures of objects, buildings, and landscapes.
I currently live in New York City, and travel to Portland, Oregon and Japan frequently for work and pleasure.
---
Our goal is to make this blog a valuable source of information and inspiration for you. If there is a topic you would like us to cover or there is something you would like to write about please don't hesitate to reach out.
---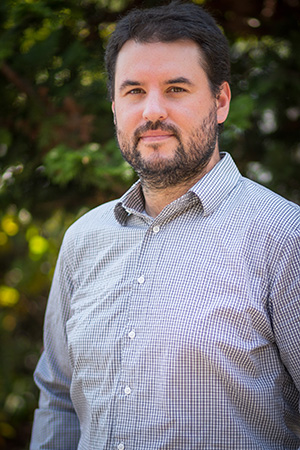 Lucas Gray, Assoc. AIA, is a Senior Account Manager / Business Development Manager at Charrette Venture Group (CVG) where he works with small architecture firms, helping them run better businesses. Prior to joining CVG, Lucas ran an architecture firm with a focus on custom residential, retail, and community projects in Portland, Oregon with two business partners.
Lucas authors the newsletter A Better Built Environment (please subscribe!) and can be reached by email at lugray@gmail.com. You can see some of his art and design work at lucasgraydesign.com.