EntreArchitect: Behind the Design is a weekly blog series where we feature work designed, developed and/or built by small firm entrepreneur architect members of The EntreArchitect Community.
Want to have YOUR best work featured here at EntreArchitect? Click here to learn how.
Soaring Wings by Winn Wittman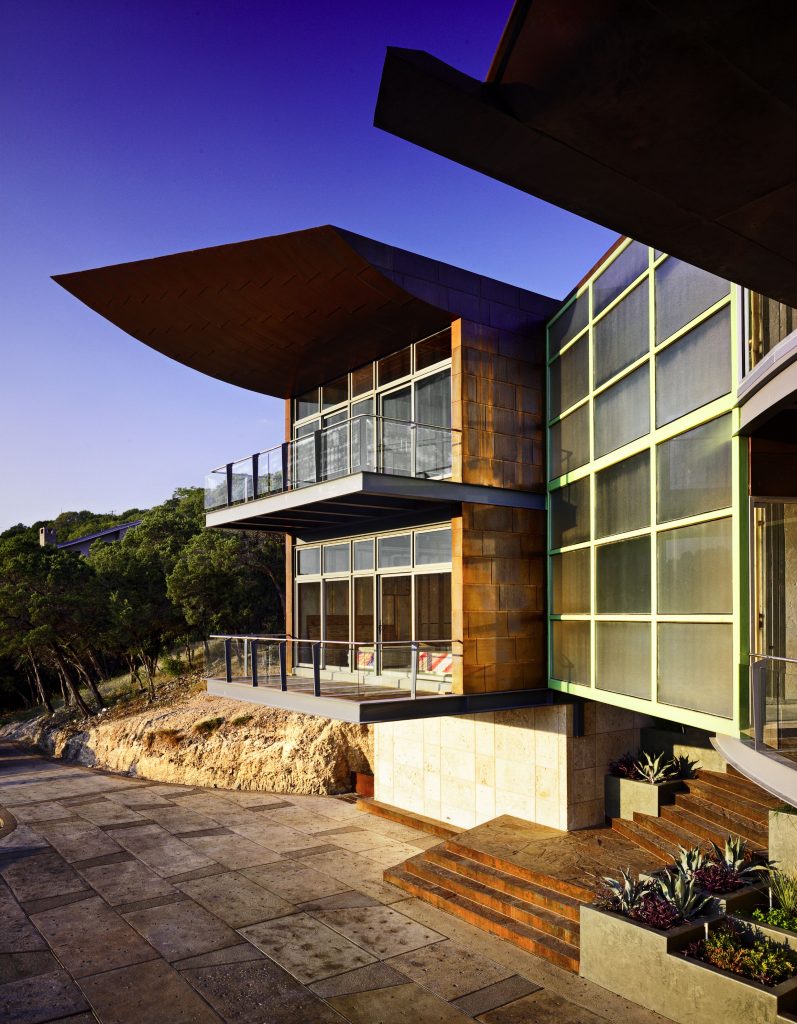 Project Name
Soaring Wings
Project Location
Austin Texas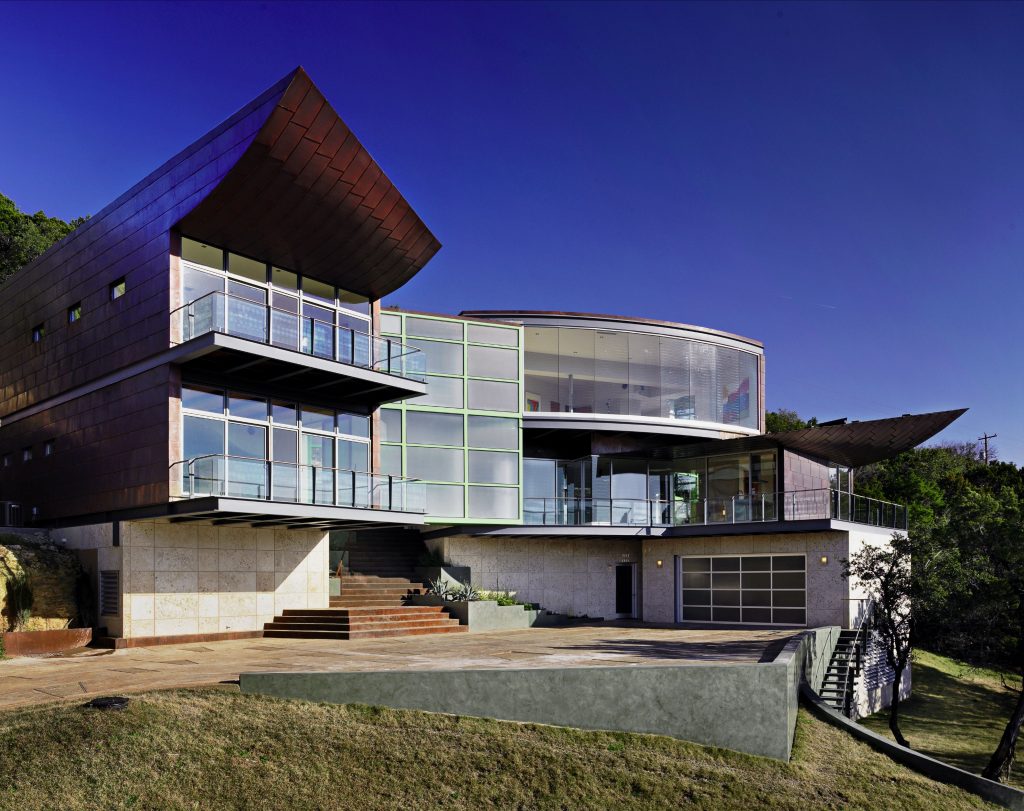 Firm Name
Winn Wittman Architecture
Architect's Name
Winn Wittman AIA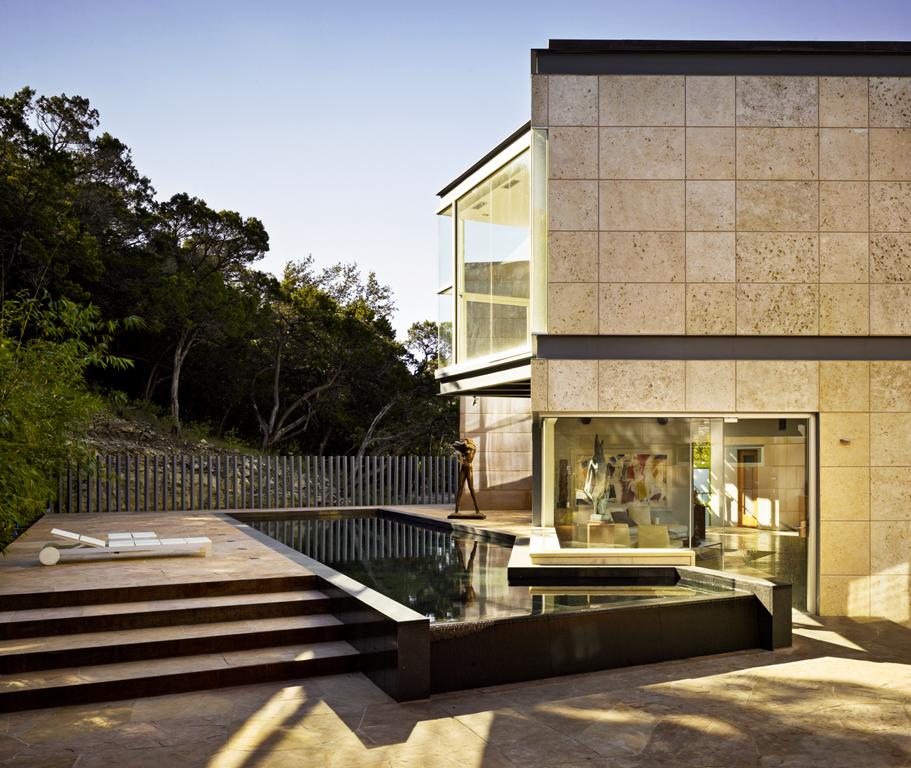 Consultants
BD&E Engineering, Home As Art, Mangrum Construction
Firm Address
1108 Lavaca St. Suite 110-488 Austin, TX 78701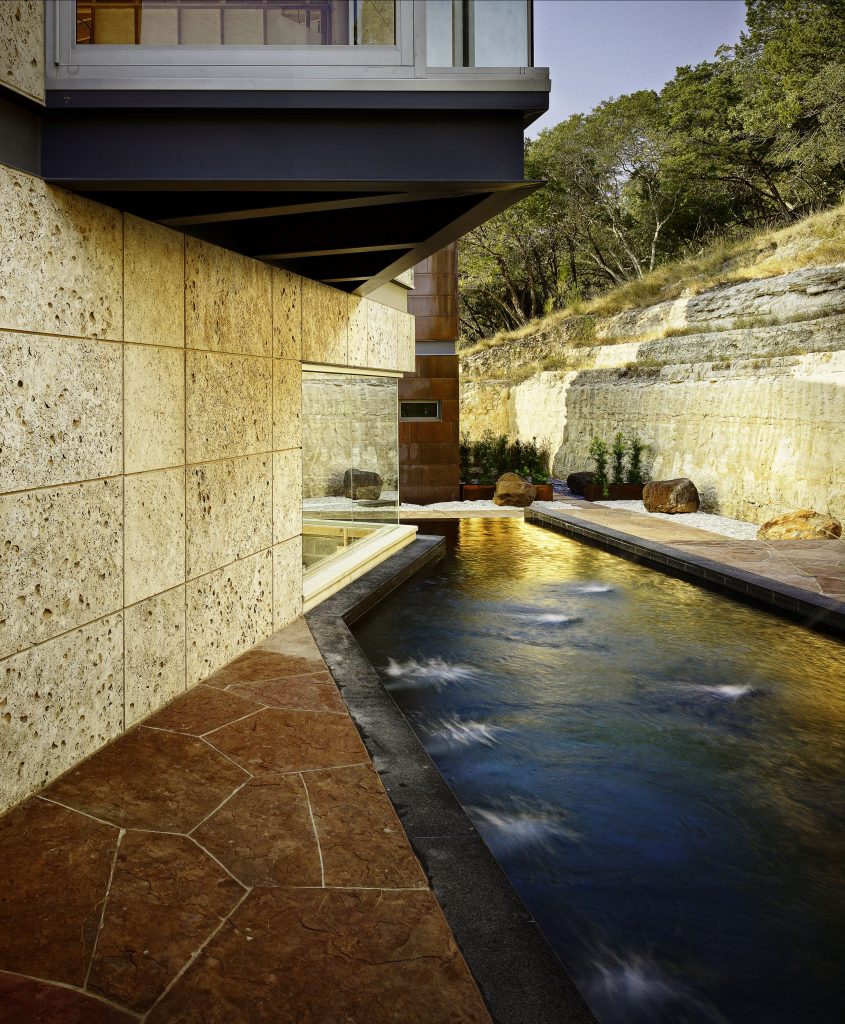 Website URL
www.winnwittman.com
Instagram Account
@winn_wittman_architecture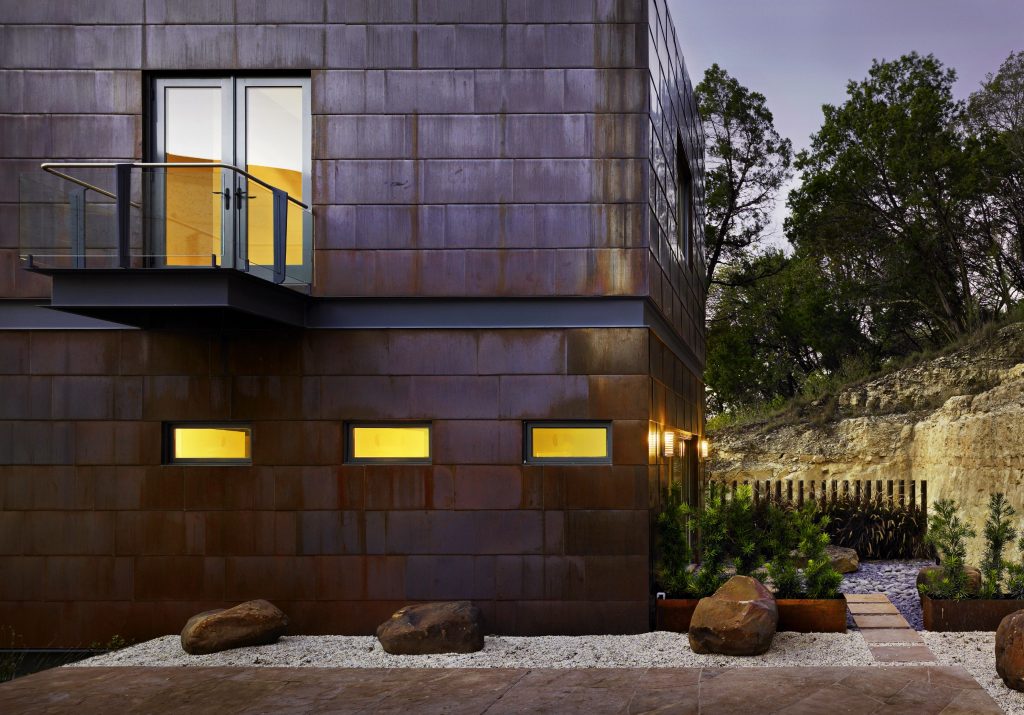 Photography Credit
Casey Dunn, Thomas McConnell
Photographer Instagram Account
@caseycdunn, N/A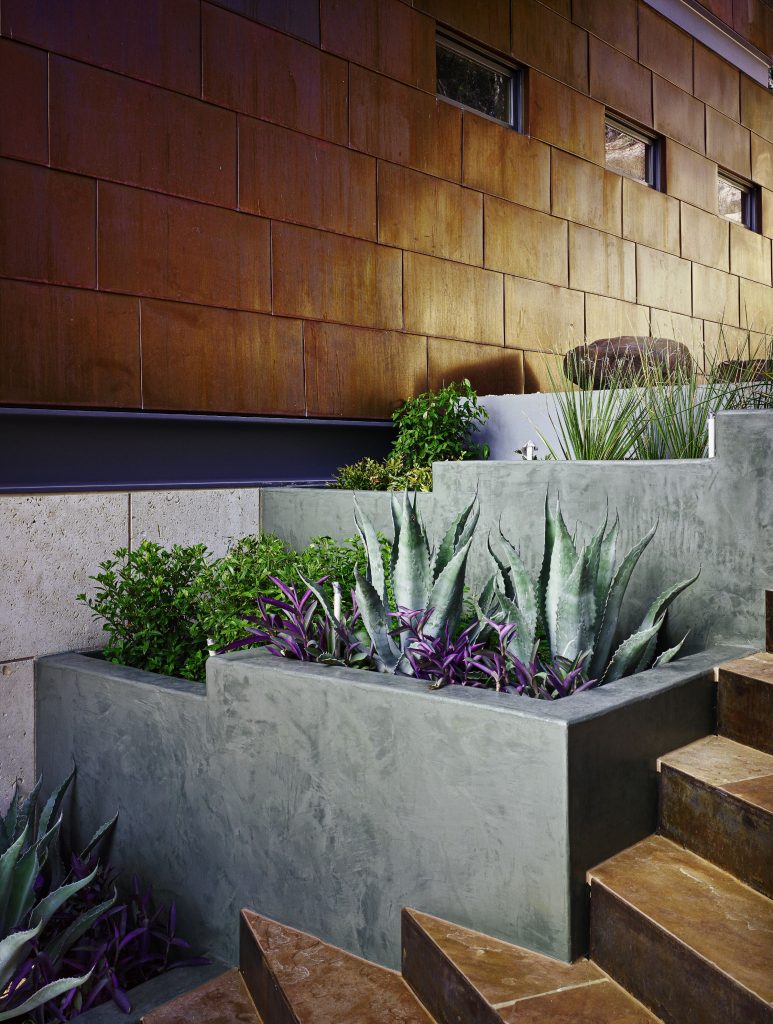 What was the marketing strategy behind acquiring this project? If its a development project, what is the marketing strategy to sell it?
Marketing strategy was to get it published in numerous magazines concurrent with sale. Ended up getting it on the inaugural covers of Luxe Magazine in Austin, Dallas and Houston. Project was marketed by Martin & Co. of Keller Williams.
Do you have a formal sales process that you follow to "close the sale" and complete the agreement transaction? Describe.
Yes, it is all about building trust and establishing third-party-credibility rather than actively "selling". We also had two major fundraisers for charities at the house during the sales process.
Do you have a regular business development process (pipeline) that you use to acquire the leads for the next project? Describe.
Yes. Instagram and Facebook ads show videos. Those who watch a certain portion of the video are retargeted for click ads via secondary ads to the warm audience. When they click they go to my Vision Blueprint where they enter all the details of the home they desire. Then they can either schedule a call there or I can follow up with them because I have all their contact info.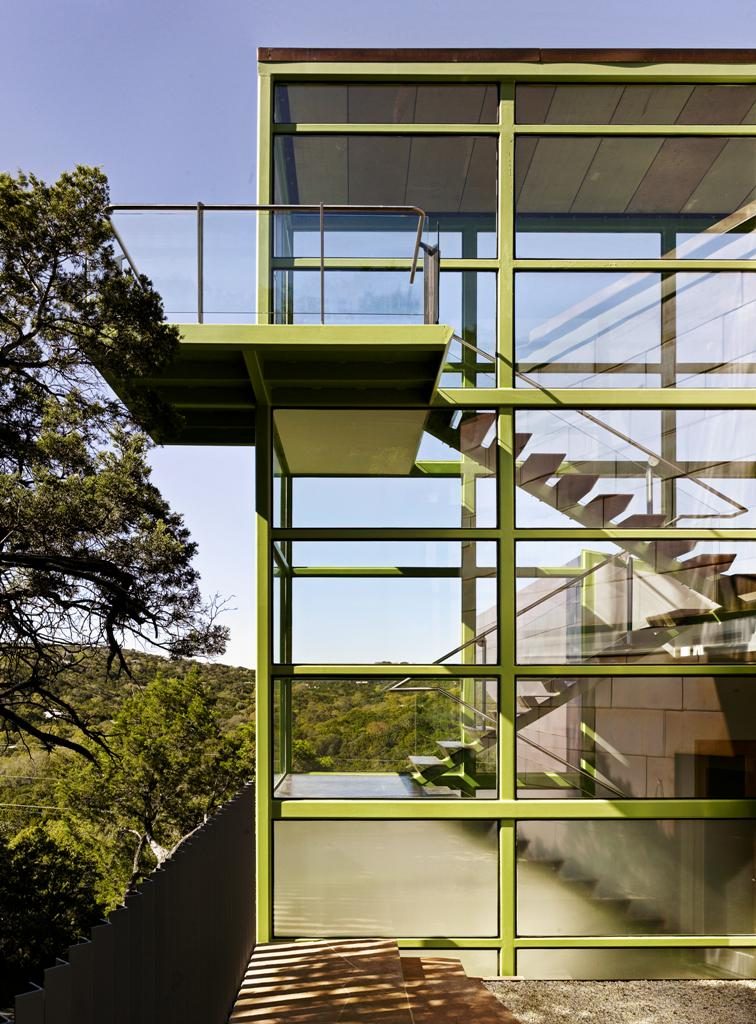 What type of fee structure did you use on this project?
Spec build- no fee structure.
Is that your preferred fee structure? If not, what is?
My preferred fee structure is fixed fee for a fixed scope, and also do percentage-based in about 30% of jobs.
What was the construction cost for the project presented?
$2.7mm
Describe your design team for this project.
Myself and an intern.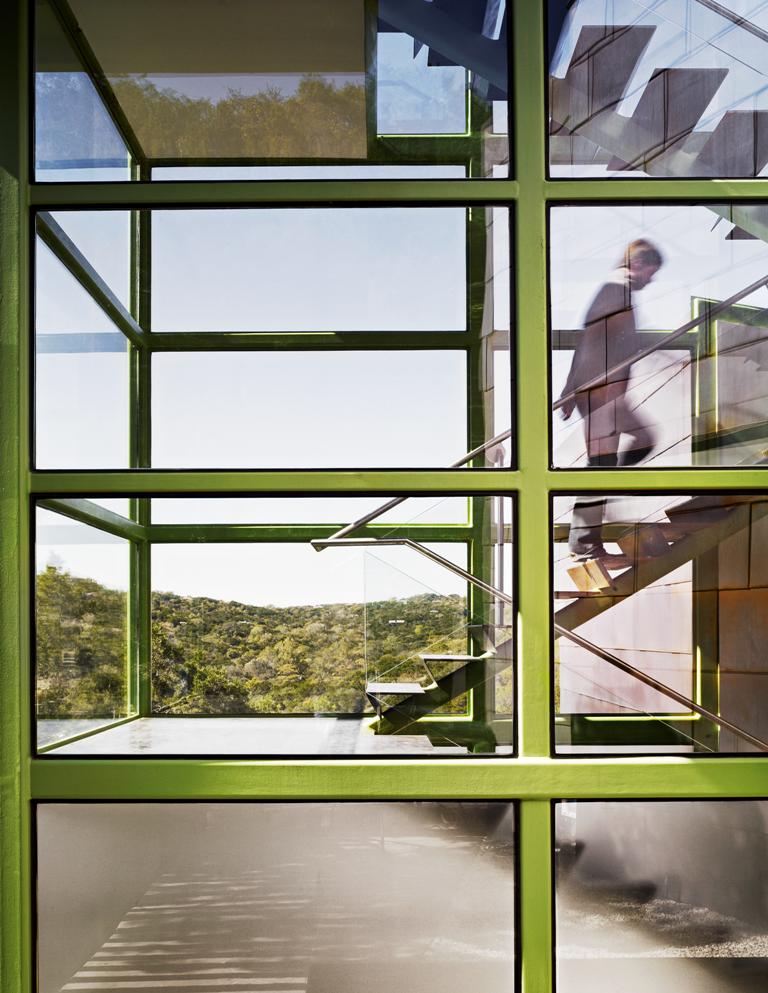 Which design software was used for this project?
Autocad and Sketchup.
Which communication tools did you use? Among team? With clients? With contractor?
This was 2005-2007. Emails and phone calls.
Are you using project management software to manage your projects? If so, what are you using?
Usually just excel spreadsheets but also experimenting with Monday and CoConstruct.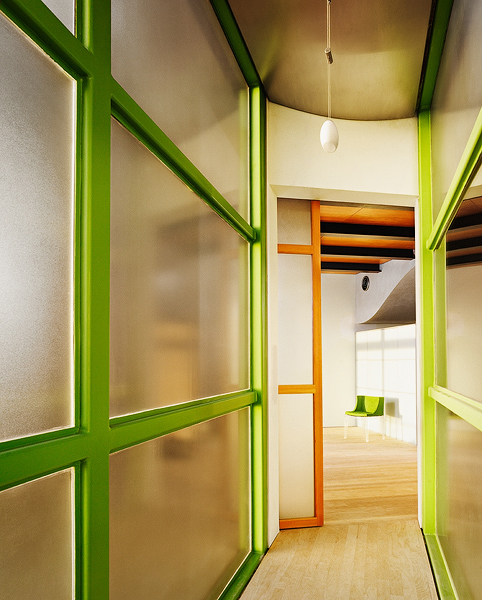 How much control did you have over the design of the project?
100% until the buyer came into the picture, then we did some adjustments per their request.
How involved was your client throughout the design process? Throughout construction?
The came in when the home was 90% complete.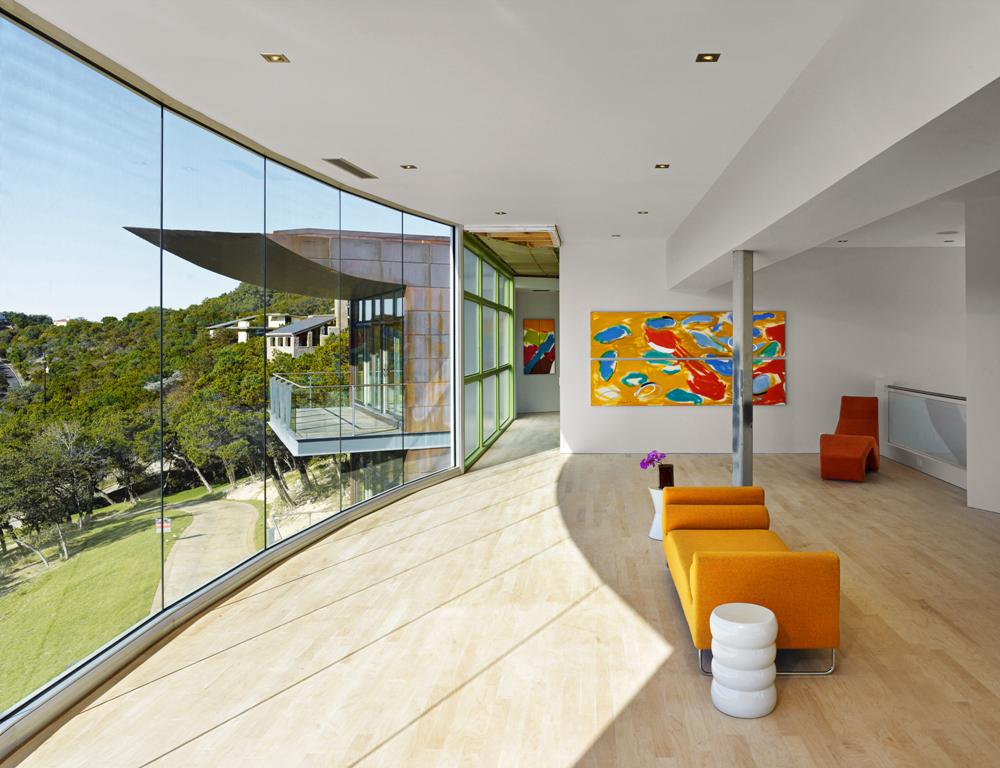 Describe the construction team for this project.
A mess. Too long to go into here.
What was the architect's role during construction?
That of architect and G.C. and developer.
Do you provide construction administration on every project?
We provide limited C.A. on most projects.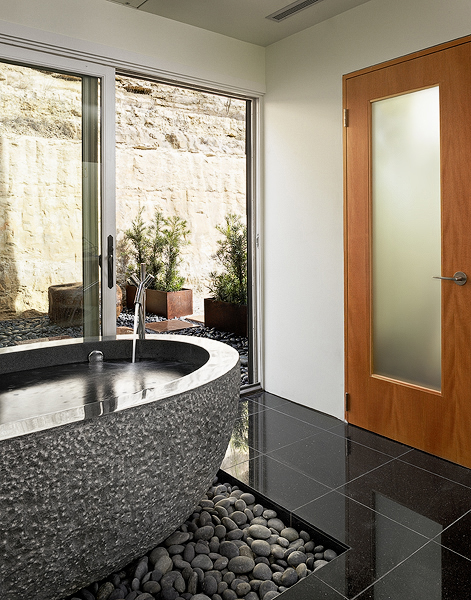 If development, how early are the contractors involved in your designs?
We bounce off several contractors in SD.
Were there any conflicts with clients or contractors during the process? If yes, how were they resolved?
One contractor embezzled money and delayed the project so he wouldn't get found out.
What was the process for permitting?
I handled permitting myself. Very challenging municipality.
Do you have a post-construction process to follow up with the satisfaction of your client?
Yes. 1 month, 6 months, 1 year, and periodically thereafter.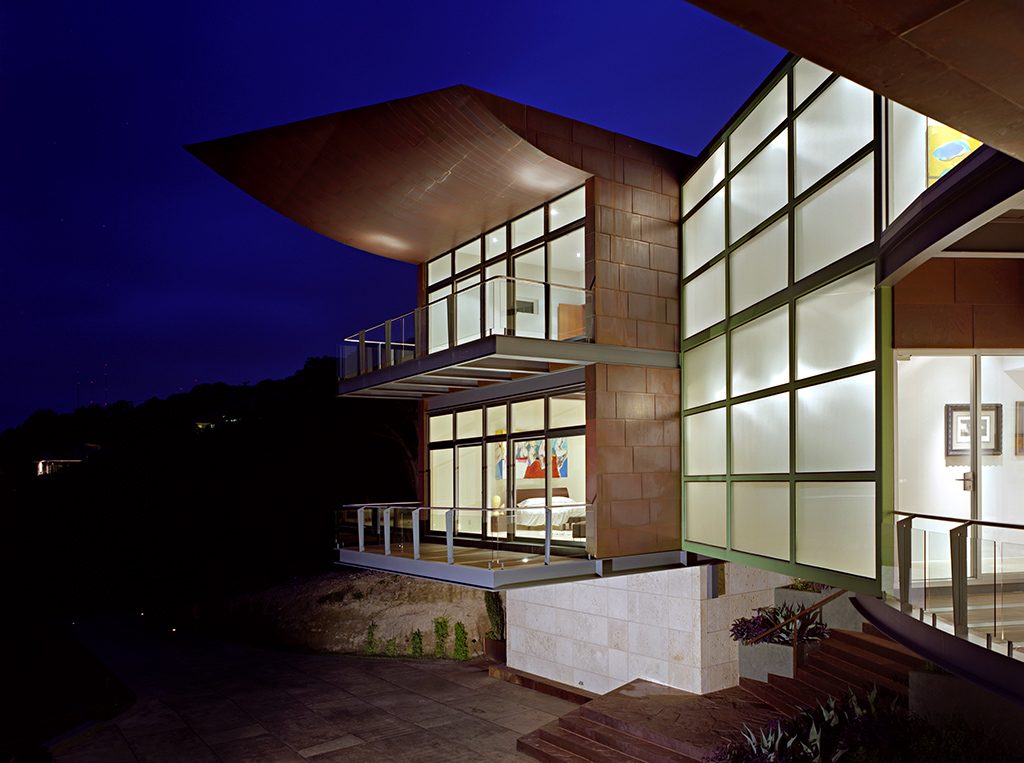 Was this project published? If so, where and what was the process to be accepted for publication?
This project kicked ass. I worked with a publicist. It was published in: Luxe Magazine (cover) Summer 2007 
Kitchen and Bath Design News July 2007 (plus cover) 
Natural F/X October 2007 (Cover) 
Signature Pools and Outdoors Summer 2007 
Spaces (UK) September 2008 
REM (Spain) September 2008 
Innovative Home Winter 2008 
Architectural Record House of the Month (web) January 2008 
H.O.M.E. (Germany) March 2008 
Robb Report Home Collection March 2008 (plus cover) 
Custom Home April 2008 
Contemporary Stone and Tile Spring 2008 
Die Neue Villa (German Book) Callwey September 2008 
Caja Negra (Spanish Book) 2009 
Trends Architecture and Publishing (Austrailia) August 2008 
Objekt International January 2009 (plus cover English, Dutch and French versions) Country Lifestyle February 2009 
Hinge (Hong Kong) March 2009 
Urban Home Aus/SA June/July 2013 (plus cover) 
Austin Home Winter 2013 
Green Building + Design October 2011 
Times House – International Housing Tangart Design & Information Group Limited China 2011 
Chuangyang Culture China Interior & Architecture Publishing House – New House Book Collection 2011 
House Traders Portugal March/April 2011 
Signature Kitchens & Baths Winter 2011 
LST Publishing CHINA 2011 50 Top Beautiful Homes BOOK 2011 
Luxury Home Quarterly May/June 2010 
Green Building + Design July/Aug 2010 (1st issue) 
Metalmag March/April 2010 
Signature Kitchens & Baths Spring 2010 
American Statesman Lifestyle Section Jan 2010 
The Modern Villa (book Hong Kong) June 2014 (cover)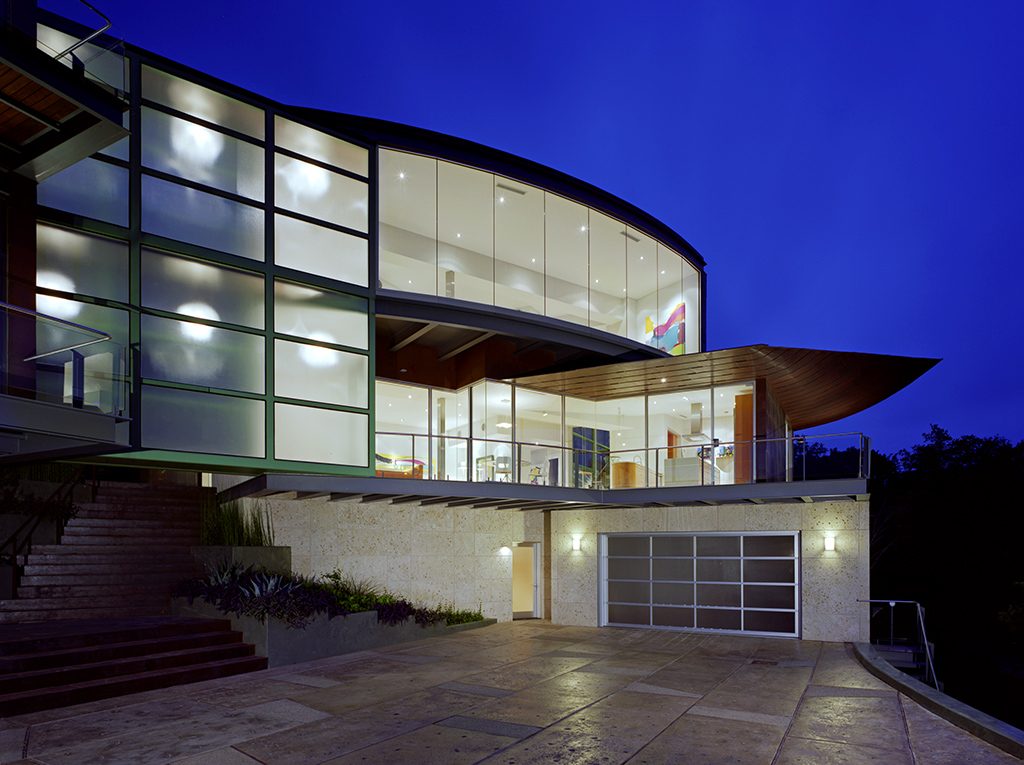 ---
Share YOUR best work with The EntreArchitect Community. Click here to learn how.