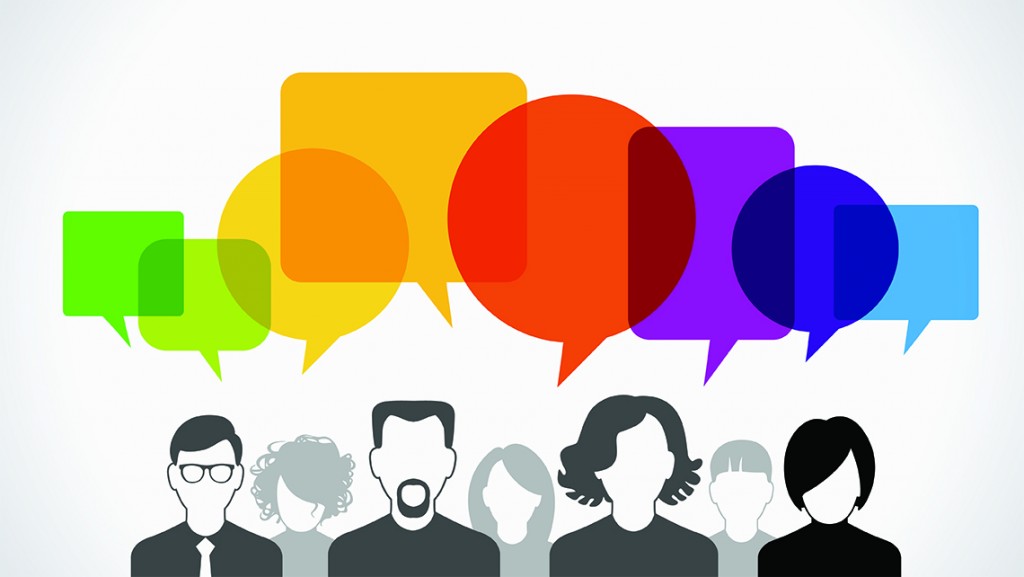 It was December 12th, 2012.
That was the day when I relaunched my personal blog Entrepreneur Architect with it's new domain EntreArchtect.com, posted my first podcast episode and promised you, the small firm architect, that I would dedicate my time, my money and my efforts to building this platform into an influential force in the profession.
That was almost 4 years ago.
Since that time, we have grown The EntreArchitect Community to many tens of thousands of architects practicing from every corner of the globe. (Do globes have corners?)
Today, about 30,000 users visit this EntreArchitect Blog each month, 9,000 download individual episodes of EntreArchitect Podcast and more than 6,000 subscribers receive each edition of EntreArchitect Report, my free weekly newsletter, direct to their inbox. On social media platforms more than 17,000 people are members at our private LinkedIn Group and more than 1,000 are members have joined us at the private Facebook Group, which may be the most active channel in all of our platform. Thousands more are connected at our Facebook Page, on Twitter and at Instagram.
Hundreds of small firm architects have enrolled and gained access to our free digital course, Profit for Small Firm Architects. Many more have purchased our products including Foundations™ Forms and Checklists, the Hybrid Proposal (my Owner/Architect Agreement), the Construction Management for Small Firm Architects digital course and my GetFocused digital course on productivity, where I share my personal system for getting things done.
Over 100 architects have enrolled at EntreArchitect Academy, our private membership group, where every month we dive deep into specific topics on business success from industry experts. Each week we work together at dedicated video conference sessions and share our knowledge openly every day at an active member forum hosted on Slack. Small firm architects from around the world are working together to build better businesses.
No doubt, in the 4 years since my 12/12/12 Project was announced, EntreArchitect has succeeded in becoming an "influential force".
But this platform is not about me. I built it with a dedicated team and with support from Charrette Venture Group for YOU. It's your EntreArchitect.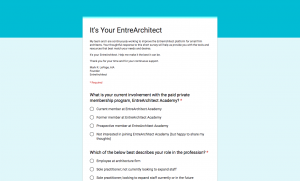 Last week, we launched a new survey intended to give you an opportunity to share what YOU want EntreArchitect to be. Which tools and resources do you want and need? Are their specific products or services you wish we would offer? Do you want to join EntreArchitect Academy, but there are specific obstacles from keeping you from joining us. This short survey will let you share your thoughts directly with my team and me.
It will take less than 5 minutes to complete and the questions are simple to answer.
It's YOUR EntreArchitect. Help us give you what you want. Tell us what you need and in 2017, the changes we make will help YOU build a better business.
As always, I thank you so much. I appreciate you for your continuous support and encouragement while building this platform. I could not do it without your participation.
Have a great week.
Mark
---
Photo Credit: Shutterstock / VLADGRIN