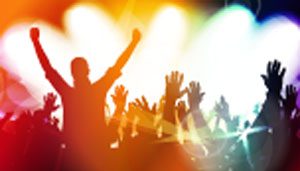 "Design great architecture and they will come."
That's been the mantra of architects for generations. Hang a shingle, wait for the phone to ring and you're in business. Design an amazing project and your massive talent will have new prospects knocking your door down.
Though that formula is not impossible, the reality for most of us is that it doesn't really work that way. Through the 15 years I've been pitching our services at Fivecat Studio, I have learned that great architecture is a given. My prospects, when shopping for architectural services, expect that their project will be designed exceptionally well when hiring an architect. That's why they're calling us. From the point of view of our clients, great architecture is where we start.
So, yes, great design is important, but it's not what's going to keep our clients happy? In my experience there are five specific steps, that if executed precisely, will result in turning your clients into raving fans who will keep your telephone ringing for many years to come.
Step 1: Listen Carefully
The first step, before you ever put your pen to sketch paper, is to know what your client is looking for. When I meet with a prospective client, I do much more listening than I do speaking. They've already checked me out on the web, possibly spoke with past clients and may have read a few posts on my blog. They know who I am and what we have to offer. My job at a prospect interview is to ask the right questions and listen very carefully.
Step 2: Under Promise and Over Deliver
A client's expectation may lead to a dream project or be your worst nightmare. Managing such expectations may be the single most important responsibility you have as an architect. Most clients have never experienced the architectural process or lived through construction. Everything you do and say is taken at face value and your client's trust is in your hands… until you prove yourself untrustworthy. When managing a project, the rule is to under promise and over deliver. If preparing initial schematic sketches will take two weeks to complete, promise a meeting at four weeks and deliver them in two.
Step 3: Hold Their Hand
If you've been reading this blog for some time, you already know that one of our keys to success at Fivecat Studio is our attention to serving our clients. We're in the Client Happiness Business. Designing great architecture and developing superior documentation may result in a great project, but when you hold your client's hand and let them know that you have things under control from beginning to end, it's what they'll remember when the project is complete. It's what they'll share with their friends.
Step 4: Take Professional Photos
This one may look a bit self centered, but you may be surprised by how important it is to your client. Every project we complete is photographed by a professional photographer. Our best work, meeting the standards and description of our target market, land on our website. Almost every project is posted on social media and shared with our followers. Professional photographs take your projects to the next level and can be used for many types of marketing. When our clients see their projects posted on our sites or published in a magazine, they are so proud of the work we've done.
Step 5: Follow Up With a Gift
The final step is an important one. It's the cherry on top. When our projects are complete, our clients are all moved in and loving their homes, we schedule a visit. We ask them to give us a tour and share what they like and what they don't like. It gives us direct feedback on the work we've done and an opportunity to fix what may need some additional attention. We're not paid for the follow up, but it goes a long way toward long term customer satisfaction. Following up shows that we appreciate their patronage and that we truly care about their happiness. Before we leave, we present our clients with a gift as a way to say "thank you". A bound book of photos, before and after, show project progress and the professionally photographed results of our skills. The photo album makes a great gift and a great word-of-mouth marketing tool for your new raving fan to share with all their friends.
What are some of the steps you take to turn your clients into raving fans? Please share your thoughts in the comments below. I'd love to learn what you're doing to keep your clients happy.
Photo Credit: Shutterstock/zeber