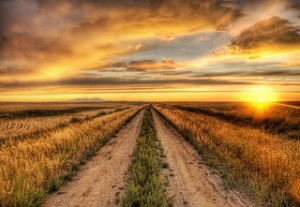 About a year ago I announced the idea behind my 12/12/12 Project and invited the small Entrepreneur Architect community to take their lives to the next level. "Do something life altering!", I encouraged.
My 12/12/12 Project was to launch the Entrepreneur Architect Podcast and relaunch this website as EntreArchitect.com. My intent with Entrepreneur Architect is to affect positive change throughout the architecture profession. We are experiencing crises of identity and relevance and I believe our survival will be found with a major mind shift toward business success. We must embrace the psychology of success and build better, more profitable businesses.
During the first 16 weeks of 2013, I published a series of blog articles called the Entrepreneur Architect Academy. Each week I introduced one of 12 critical topics fundamental for a successful architecture firm. As we prepare for 2014, I invite you to review these most important posts and confirm that you are prepared for success this coming year.
Session 002 of the Entrepreneur Architect Academy is Your Life Plan. I discuss in that article how to prepare a plan to achieve your dreams. If you haven't yet prepared your Life Plan, I invite you to follow the steps presented and document your dreams, visions and goals. What do you want to accomplish with your life? How do you want to be remembered? What do you need to do in this coming new year to move yourself toward the life of your dreams?
I am working on updating my plans for both Fivecat Studio and Entrepreneur Architect. With our recent move and adopting a new business model, Annmarie and I have big plans for Fivecat Studio. I will share that in another post another day.
Thank You for an Amazing 2013
In its first year as an intentional resource for business success in architecture, Entrepreneur Architect has been more successful than I could have ever dreamed. At EntreArchitect.com, readers now view more than 20,000 pages per month and the podcast has been downloaded more than 12,000 times. Twelve listeners have reviewed the podcast on iTunes and 17 have left star ratings (13 of them are 5 stars… Thanks so much!) Almost 2,000 people have subscribed to my free weekly newsletter, The Entrepreneur Architect Report and every week I receive dozens of emails suggesting ideas for the site or responding to my thoughts.
The community that has evolved around Entrepreneur Architect has been amazing. The Entrepreneur Architect Linkedin Group, which I launched back in 2009, topped 5,000 members this week. Our Facebook page is teetering on 500 likes (Come on people… We need to work on that. If you are on Facebook and haven't "liked" Entrepreneur Architect, please do it now. It will help more people discover the site.) and I am working hard to break out of the 2,000 follow limit set by Twitter. (I can't follow more than 2,000 of you until more of you follow me.)
In June, AIA National invited me to speak and participate on a panel discussion at Convention 2013 in Denver. I hosted a roundtable discussion for the Society of American Registered Architects Pennsylvania Council last month and I am booked for more speaking this winter.
Several online communities invited me to share my content on their sites including Bob Borson's Life of an Architect, AIArchitect, Custom Home Magazine and ArchDaily.com (ArchDaily published my post on their Brazilian site as well… isn't that cool?). Residential Architect interviewed me a couple times and several podcasters and Google Hangout hosts invited me to join them on their shows.
Almost 190 of you purchased my Entrepreneur Architect Foundations business forms package and 24 have downloaded my Hybrid Proposal for Architectural Services video course with complete document templates. I worked directly with several of you through my coaching services and its been an honor to help you take your firms to the next level.
It's been an incredible year.
The Plan for 2014
So, what's next? What's on the horizon for 2014? How can I make Entrepreneur Architect even more valuable for the sole proprietor and small firm architect? What can I do to get more people talking about what we're doing here?
Here's what I'm thinking…
Weekly Podcast
In honor of my 12/12/12 Project, on the 12th day of each month this year another episode of the Entrepreneur Architect Podcast was published. Each episode featured an architect or other design professional with an inspiring story and valuable information to share. In 2014, I'm stepping things up and taking the podcast to a weekly schedule. In addition to more interviews, I will start publishing solo episodes where I will share my own thoughts on architecture and business success.
Google+ Hangouts
Inspired by my friends Jes Stafford over at Big Time Small Firm and Aurora Meneghello at Novedge, I will be launching Entrepreneur Architect TV. Once per month, I will invite 3 or 4 architects to join me live on Google+ Hangouts (streaming live video) for a casual conversation about architecture, business and success. We'll talk among ourselves and take questions from viewers via chat or video. My hope is to format the show like a radio talk show where we'll hang out, have fun and talk shop… like friends meeting up for a cup of coffee.
More Courses
As you read above, my Foundations documents and Hybrid Proposal course have been overwhelmingly successful. With very little promotion and no advertising, these products have earned more than $15,000. All of which will be used to improve and develop EntreArchitect.com in 2014. I never imagined that so many people would be interested in purchasing what I have to offer. In 2014, you can expect more educational content from Entrepreneur Architect. I am developing an interactive multi-week course where member architects will learn how to make more money, be more successful and live with more certainty. It will include a private member mastermind forum and full access to me for support and encouragement.
Speaking
Entrepreneur Architect is hitting the road. In December, I'm traveling to Chicago for the American Institute of Architecture Students National Convention where I will present on the topic of business success in architecture. There is no better place to spread the word of Entrepreneur Architect than with the next generation of architects. I hope to speak more in 2014, so stay tuned. I may find my way to your neck of the woods.
Live Events
Another goal for 2014 is to develop a series of live events. This one is honestly still in the vision phase. There is no plan developed and no deadlines set, but I've been researching the idea and talking to many people about possibilities. I don't expect we'll see a major national event just yet (hint, hint), but I do hope to start small with a regional event here in New York. Stay tuned for details.
So, what are your plans for 2014? Please leave a comment below with one or two goals you have set for yourself or your firm.
Let me also know what you think of my ideas for 2014. Should I add anything? Should I make any other changes? My plan for 2014 is still in development, so please let me know what you think.
Please share this post with a friend by clicking one of the buttons below. The more who know what we're doing here at Entrepreneur Architect, the stronger our entire profession will become. Thanks for your support.
***
photo credit: Stuck in Customs via photopin cc