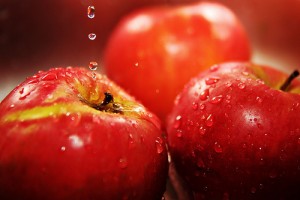 We're a disgruntled bunch of professionals.
There are hundreds of articles, forums, blog posts and comments discussing how we architects are not paid enough and how our clients don't understand what we do. The most popular discussions at the Entrepreneur Architect Linkedin Group are always those where we discuss the forbidden fruit of topics; compensation. Post after post, comment after comment, I'll read the complaints of architects blaming society, our clients and past generations of architects for the ditch in which we find ourselves.
We are not compensated at the levels commensurate with the efforts we extend, nor the value we contribute to society and, man… are we tired of it!
To become an architect, we spend at least five years in college and another three years training as an intern. Many of us choose to pursue additional education and often work many more years than is required before taking the exam to become a licensed architect. The current Architect Registration Exam requires passing seven divisional tests, which often take months, and sometimes years to complete. During a typical architectural project, we make thousands of decisions, work hundreds of hours and are responsible, by law, for the health, safety and welfare of the people using our buildings.
You are worth more.
The profession was severely damaged when the American Institute of Architects was accused of violating federal antitrust laws. In reaction to these suits, the AIA developed their Antitrust Compliance Statement and Procedures and established Antitrust Compliance Guidelines for use within the organization. These documents, created by AIA legal counsel, would ensure that the organization would never again find themselves accused of violating federal antitrust regulations. Essentially, they directed AIA members to never discuss fees or compensation, anywhere, anytime.
Whenever I post the topic of compensation at the Linkedin Group or here on the blog, I inevitably receive a well intentioned warning from a fellow architect, saying that I should not be discussing such topics.
We find ourselves in a most unfortunate position. We are not taught the basics of business during our formal education and, as professionals,  we are fearful to discuss any topic related to fees. Through trial, error and super secret double agent underground discussions (shhh… don't tell the AIA), we learn what others are charging and how to structure compensation for our services. Rarely are we developing pricing with the understanding and engagement of the basic principles of business.
I am not going to compare architects with other professions, which is often the default argument presented. My suggestion to you is that we alone are the problem. As creatives, our passion seeks the art of design and the process of developing a concept into construction. Rarely are we motivated by money and often reject the notion of making a profit, in fear that it will corrupt the purity of our passion.
The cause of the problem in which we find ourselves will be found by looking within ourselves, individually and as a profession.
The value of architecture and the services we provide are established by you and me, not our clients. As business owners, we establish the value of our products and services. It is time that we look within our businesses, understand the value we bring to our clients, and to society as a whole, and raise our fees to the proper levels required for a healthy, profitable business.
Are you in?
Let's talk…
How do you establish your fee structure? On what do you base your compensation?
By sharing, we will build a stronger profession full of healthy, profitable businesses.
***