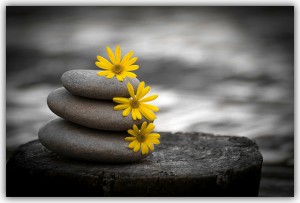 Every year at this time, my family celebrates Christmas Eve, Christmas Day, my son's birthday, New Year's Eve and New Year's Day. Needless to say, it's a busy week for us. We have family visiting from near and far… grandparents, aunts, uncles and cousins. Since Christmas Eve, we've been moving from one party to the next. It's exhausting, but honestly, there is nothing more important than spending time with family and friends.
A few years ago, we started a new tradition at the firm. With the economy limping along and our revenues… let's just say, less than they used to be, we decided to give to our staff the gift of time in lieu of a cash bonus. On the Friday before Christmas, we closed the studio early and headed to one of our favorite local hot spots for a lunch. We celebrated "survival" for another year and toasted to the success we have planned for 2013. We then shut down the studio for the week and each headed off to spend time with our families.
It's a great opportunity to stop, think, plan and get motivated for the coming year, but it's tough to be away from the studio for any significant amount of time. In order to keep projects progressing, much needs to be accomplished prior to taking the break. Then, upon our return, we must gear up quickly and pick up where we left off. To make things worse, many of our projects in construction continue on without us. Issues requiring our attention are waiting to be addressed upon our return.
Success in life, for me, is finding that all important balance between the firm and my family. (Tweet This)
Being an owner of an architecture firm is not easy (especially during the past few years), but the ability to schedule my time to provide proper attention to both the firm and my family is something I will never trade. Every morning, I wave to my kids and blow kisses as they load on to their big yellow buses and head off to school. I attend my kids' band concerts, watch their school plays, meet with their teachers and I have missed not one swim meet. I am very involved in my kids lives. God put me on earth to be their dad and I take that responsibility very seriously.
But… I also have an architecture firm to run. We have over a dozen active projects of all shapes and sizes. We've increased our marketing efforts and decreased staff. That means we're very busy. I am wearing many hats and performing many tasks each day. How does one get it all done?
It's not easy.
The year 2013 will be pivotal. We're seeing our pipeline of projects filling up and I expect we'll start growing again. So, how do I find the balance between the firm and my family when we're in transition and getting busier every day? I set priorities. I stay inspired to succeed and I plan. Next week, between catching up on projects and addressing pending questions, I'll be updating our business plan and adjusting it to respond to the current and upcoming market conditions.
How do YOU find the balance between the firm and your family?
***
A quick side note… I'd love to know what you think of the new site. With a major increase in traffic and big plans to grow the site to include more than just my weekly blog rant, I needed to move to a new hosting service. I embraced the opportunity to upgrade the design to be more functional and easier to read.
I'd love to know what you think…
***