How To Hire Your Non-Architect Team Members
Architecture talent may be easy for you to spot, but what about talent outside of architecture? Do you need an administrative assistant? What about an in-house marketing coordinator or an accountant? These positions can be critical to your firm's success. Finding candidates with the right experience and who fit well with your company culture and vision is key. Below are 5 tips to help you hire the right people for your firm.
Tip 1: Don't Be Afraid of Someone with No Experience in Architecture
While it would be great to hire someone with experience in the field of architecture, realistically folks in these roles will have other experience. If that experience speaks to their skill level of their chosen profession, don't be afraid to hire them. Yes, there might be a learning curve in the beginning as they come to understand the nuisances of the industry but they may also be able to bring a fresh perspective to how you're running the business (accounting/administrative) part of your firm as well.
If previous experience in the field in a must, try and open it to fields that have ties with architecture as well such construction (maybe they can read plans) or interior design. Opening the position to more candidates will help you attract top talent in these positions.
Tip 2: Personality Differences? That's Okay Too.
Are you an introvert? Go ahead and hire an extrovert. Sometimes hiring someone with different personality traits can be a good thing for your firm if the goals for company culture and vision are maintained. Also, keep in mind certain traits for certain positions. For example, a receptionist will need to be comfortable speaking with all sorts of people (clients, vendors, the public and more) and directing them to the appropriate person.
Another way to determine personality fit for a certain position is to have potential candidates take a personality profile. This can give your firm insight on how the candidate works individually and with others, how they are motivated in the workplace and can help determine if they fit well with responsibilities outlined in the job description.
Tip 3: Do Review Experience Extensively
You want someone who can excel in their role. The best way to determine whether they can do this is to see if they've done it before. Be thorough when reviewing a candidate's experience and try to let them do the talking during an interview.
You have what's on their resume, so try to ask more probing questions. For example, if they state they were responsible for accounts payable and accounts receivable in the range of $5 million a year, then ask them to elaborate. What tools did they use to assist them? What was the typical turnaround time for payments? Asking them for elaboration will give you further insight into their capabilities and give you information to follow up on when performing reference checks.
Tip 4: Reference Check, Reference Check, Reference Check
Reference checks are important. Ask for a minimum of 3, 5 is even better. Calling these references will allow you to get a better understanding of the candidate's work history as well as follow up on the experience they elaborated on in your interview. Did they really do the things they said they did? You want to make sure you hire the best and this is one way to find out which employees delivered the best to their previous employers.
Tip 5: Do Utilize Technology and Software to Assist You
There are tools out there that can help make this hiring search and process easier. Utilize all available tools to assist you in your search. Use multiple job boards (within your budget) to post the positions needed to get a wide variety of candidates. Also, using a HR software with recruiting capabilities can also be beneficial. From keeping candidates on file for future reference, to helping you sort through and rank potential hires, the software available in the market today can do a lot of the work and organization for you saving you time for your own work.
Whether you've been in business for a while or just starting out, these tips can help you navigate the hiring process to get you the top talent you need to succeed. If you have another tip for getting the right support staff in your office, please share with us in the comments.
---
About the Author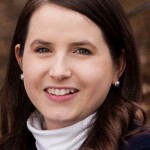 Rachel Stones enjoys reading, creative writing and spending time outdoors. She is also a writer for the Built for Teams PTO tracker blog. Built for Teams provides smart, easy to use HR tools specifically for small businesses. The intuitive software helps small business owners to streamline and hiring, on-boarding and PTO management. Created by Objective Inc. developers.
---
Photo Credit: Shutterstock / nitsawan katerattanakul