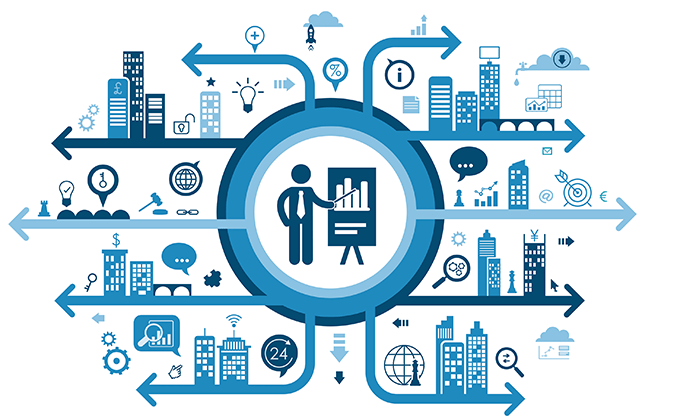 People produce data, lots of it & Big Data can capture it, all of it.
Imagine a new school or community development that can help plan itself with information collected from Big Data.
Gone are the days of taking surveys and sharing your zip code at check-outs in physical stores as a way to predict user needs. Big Data has augmented the way architecture and spaces are made by creating strikingly accurate predictions on how people live – i.e., if you ordered product A online, you most-likely drink B and go out to eat at restaurant C x-times/per week…
This is where artificial intelligence (applied Big Data) can be used to inform the development and design of future cities and communities. The data available to designers is information that speaks (with great accuracy) to the needs and wants of people living and working in various places.
For example, do Millennials prefer to drive cars and/or does Gen Z prefer to bike? The values of generations can be broken down into understandable pieces and using AI to read big data and inform the exact program and specifications for places and spaces with nearly complete success.
Suggestions and Predictions
Suggestions for you – Buyers of this product also bought – Because you liked X you may also like Z… and many other predictions like these are rampant and accepted in our society. Think about this: the products and services that are offered are less of a suggestion, and more of a directive; therefore, imagine the success rate of using this principle in planning and design. Which can also help to remove the cognitive load and research needed to sort through endless available options.
And this can have highly positive implications. Why build shopping centers when the community wants a park, a sports arena or an e-sports arena, etc. Urban Planners no longer have to rely on research alone to find the best uses for design and architecture to make a space successful.
For example, the Broadway Corridor project in Portland is a 34-acre blank canvas of land made available by the relocation of the USPS central hub out of downtown Portland – oh, the possibilities! The project's tagline 'Connecting People' works to integrate all of the surrounding context and history of Portland into a cohesive place for this "once-in-a-generation opportunity" according to Portland Mayor Ted Wheeler.
This project aims to start successfully by: hearing from the people in the community at open houses, online forums and info sessions including surveys requesting input on how they would like to see the site developed and used.
Problem: Backwards thinking.
The people participating in this traditional type of information gathering already live a certain lifestyle and are already settled into the routines that work for them in a different location. They are sharing their opinions based on past habits and patterns, and are not necessarily representative of those who will live and work in the new development. How many people giving input will be using this space in the future? With a project completion date well into the future, is there an opportunity to focus rather on the shifting needs of the city, the new people that will be moving to the city, the people that will actually use the space when the project is complete, should we be talking to 5th graders.. now?
The truth is, that in the year 2021 we no longer need to guess at the needs and wants of public space. This information is readily available already as so much of our lives are captured in big data. Look to the future not the past for answers and instructions on how to plan successfully.
This includes understanding the buying power and habits of Generation Z: Statistics in 2016 reflect a spending power of $312 Billion with an additional $600 Billion of influence of family purchases. (Think about parents asking their children about the newest/best tech to buy, etc.) This data is old, incredibly old. Imagine up-to-the-minute numbers, right now, right this second. Is it possible that Generation Alpha's spending habits and influence already far outstrip that of Gen Z?
These Generations have the ability to inform and change landscapes more so than any generation before them.
In many publications, you may see attention grabbing headlines like: "The Workplace of the Future" or "The Future of Retail" and since life and technology moves so fast today, by the time you hit print, that data is already (literally) dated and rooted in the past.
Try this, from everything you know, will Gen Alpha (those born approx. 2010) be primarily coffee or tea drinkers, enjoy in-person social interaction or digital, go out to a movie or stream at home? Granted one option is not exclusive of the other but look at the natural string of progressions that big data can produce moving from things like Movie Theaters, to Blockbuster to Netflix and Streaming. Cord-cutting, streaming revenue is already outstripping box office numbers and our cities must reflect these facts.
Yes, parts of new developments today include plans for movie theaters. Is this a good use of limited resources? Are these developments economically, socially, or environmentally sustainable?
A better way
To summarize, we have information at our fingertips, all that is left to do is understand it and integrate it into our designs of architecture and the subsequent spaces & places. The input of people will always be valuable and important, but we must integrate those conscious (and current) viewpoints together with the unconscious (and future) viewpoints and opinions of new users to deliver what they want and need. Since this can be difficult to predict with an ever-changing world, allowing space and flexibility in developments and design to be able to also easily adapt to changes is crucial.
---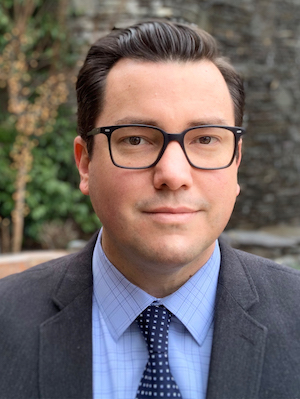 A first-generation college graduate, Luke Arehart earned his Bachelor of Architecture and English degree from Cal Poly, San Luis Obispo. He has worked with a handful of architectural offices and is a regular contributing editor for PortlandArchitecture.com with guest posts featured on Young Architect and Architizer.
Luke has spent his career working in the retail design and implementation industry in support of some of the largest athletic, outdoor and luxury brands in the world. Luke currently works as an architectural store planner using his experience in retail environment and fixture design, account management, as-built drawing production, site surveys and installations. Luke's experience in the industry also includes work in business development, client services and marketing.
https://www.linkedin.com/in/lukearehart/