This week, I am sharing a guest post by my friend Eric Reinholdt. Last fall Eric shared his thoughts on how architects should best be using Houzz. Today, in honor of his 2 year anniversary in business at 30X40, he shares 6 important lessons he's learned along the way.
Eric has authored several books on architecture, his most recent is entitled, Architect and Entrepreneur: A Field Guide to Building, Branding, and Marketing Your Startup Design Business
, which expands on his thoughts below and other topics related to contemporary practice. Leveraging lean startup methodology to create a minimum viable product, his handbook encourages successive small wins that support a broader vision enabling one to, "think big, start small, and learn fast."
---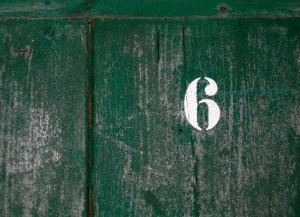 If you've ever considered starting your own business…
you've probably heard the grim statistic that 8 out of 10 businesses fail in the first 18 months. The encouraging footnote to that figure is that, of the businesses that start with a client on day one, the failure rate drops to just 2 out of every 10.
In June my business, 30X40, will be passing the 24 month mark. It's a good time to share what I've learned and reflect on what's worked for me so far. I'm not planning on becoming another statistic, but I'd be hard pressed to say it's been easy.
Here are few of my hard-won lessons:
Lesson 1 – Get started (today). For a long time I was an architect who held the idea of opening a design practice as a sacred notion, one that I kept like a trophy on a shelf, picking it up occasionally and dusting it off. Discussing the idea with friends or family was much easier than executing or delivering on the promise.
"I'd like to have a few more side projects lined up before I make a go of it. Probably next year."
Of course, the next year would arrive, my salary would be a little higher, my children would be one year closer to college and I'd be committed to another design project that I'd want to see finished.
Sound familiar?
If this dream of yours is really going to happen, it can't wait for the perfect moment. There won't be one. It's going to take time to fill your boards with work, to build a client base, and a referral network of trusted contacts. Lay the foundations of your business now, you can't afford to wait.
The day I opened my business I realized that for the first time in my life I was building my dreams, not someone else's.
Lesson 2 – Build a Brand. Many architects and designers can solve architectural problems with equal skill. What makes you unusual? Ask yourself why someone would choose you over someone else. Businesses that survive find a way by being exceptionally good at one thing and your brand makes that differentiator clear.
Your brand is the asset you're investing in and it's going to take time to build it, which is why starting to work on it today is so important. Use your 'brand' to tell your story. Make yours compelling; make it a narrative people will want to be a part of. Trade the business plan for a brand plan.
Lesson 3 – Be a Pro, not an Amateur. In the book, The War of Art: Break Through the Blocks and Win Your Inner Creative Battles
, Steven Pressfield discusses the concept of the amateur and the professional. The amateur treats his work as a hobby, something to do after everything else has been done. By contrast, the professional treats it as a business – showing up each day and doing the work. Waiting for the right time is for amateurs, professionals show up every day.
In the early days of my business work was light and inquiries were infrequent – I had time to tinker. I incessantly tweaked my website, checking statistics and metrics, fiddling with various sidebars and text. I also began writing, blogging on my website, designing plan sets, researching marketing principles, and building furniture for sale.
Honestly, I didn't know what was going to work, but I was determined to learn new skills along the way. If the business failed, I would keep those skills: WordPress development, writing, publishing, blogging, marketing, e-mail list management, e-commerce, copywriting are, valuable by any measure in today's economy. By experimenting I was quickly able to see which efforts produced the best results. Clients began calling, writing gigs popped up, and I sold plans. Choosing to be a professional opened doors I previously didn't know were there.
Lesson 4 – Set Goals. As a business owner, you set the agenda. Yearly, quarterly, and weekly goals (in that order), provide the framework for achieving big things. The yearly goal should be ambitious. The quarterly goal apportions the work into logical milestones. And the weekly goal ensures you're moving toward the quarterly goal incrementally.
I create my weekly goal list in Evernote every Sunday evening in preparation for the week ahead. Some tasks are recurring – a weekly job meeting or phone call – while others change based on project deadlines or professional goals, writing a book for example. For each day I develop a list of the three (specific) things that will move my business forward. The tasks that don't make the list are prioritized lower and will be there the next day. When you make this list important and attainable you end the day knowing you've completed exactly what you've set out to do.
Goals keep you from frittering away the only fixed resource you have: time. Make the hours in each day contribute to the larger framework and you'll surprise yourself at what's possible in a year's time with consistent effort.
Lesson 5 – Say, "No" (often). In poker they say winning players only play about 20% of the hands they're dealt; the remaining 80% are folded. Turning away work for a new business seems counterintuitive until you realize that a "no" is also a "yes" to something else. Whether you're reserving studio time for projects that are a better fit, or for a better client, or to meet the goals you set for your business.
Remember that in your professional career you only have room for a set number of projects. Do you want to expend one of those on a client that's a bad fit or work that doesn't build your brand? Declining to work with a difficult client may actually save you money too because they often consume disproportionately large amounts of your time and resources. Be the steward of the brand you're building, protect it by turning away work that doesn't invest in your long-term vision.
Lesson 6 – Make things. The world economy is divided between producers and consumers and throughout each day we choose to be one or the other. The consumer, by nature, is never sated. There's always another article to read, another gadget to buy, or another video to watch.
But the real wealth in the world is accumulated by the producers. Money is always moving from the hands of the consumer into the pockets of the producers, because it's far easier to consume than it is to produce. Making requires skill and an idea. It takes initiative, sustained effort and a commitment to leaning in when you may really feel like sitting back.
Before starting my business I consumed a lot of information: podcasts, blog posts, books, and videos; there was always more to learn. I soon realized that the way I felt after a day full of making things was much better than the way I felt after a day of consuming things; of binging on content.
So I made things.
And you can too. You don't have to wait for someone to ask you to make something. You have permission to do it today if you choose, right now even. Short on ideas? Here's just a few things you might make: a design course, floor plans, hardware, accessories, graphics, business cards, websites, an infographic, a blog, tutorials, T-shirts, books, posters, articles, artwork, an online store, YouTube videos, an architectural tour of your city, a documentary.
What excites me most about practicing architecture today is that there are no rules, only possibilities. When I graduated architecture school in 1996, I saw a singular, linear path to professional practice. Accredited degree led to internship which led to licensure, and then on to practice. A few short years later that convention simply doesn't apply.
Licensure has undeniable value, but it isn't the only means of starting a business with an architecture background. An architectural education provides us with lateral thinking skills, negotiating tactics, problem-solving abilities; we can draw and sketch. We've weathered countless design crits, which have allowed us to accept – even embrace – criticism. We envision places where only empty space exists.
These are talents that can change the world and shape your future. Starting a business has changed my life. I hope you'll consider making something, becoming an entrepreneur and perhaps venturing out on your own too. We're waiting for you to step up and make something that doesn't exist in the world today.
I, for one, can't wait to see what you'll come up with.
Question: What have you made lately.