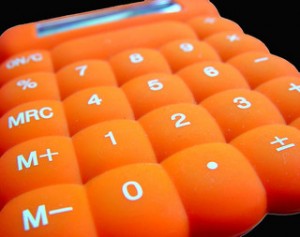 That is a question that many of my readers ask me each week. The answer will certainly differ depending on whom you ask. When architects ask me how much it will cost to launch an architecture firm, I say, "as much as you need."
Below I will discuss the very basics required to launch a sole proprietor architecture firm. Depending on your circumstance and the region in which you live, the numbers may vary for you.
There are also many other important decisions you need to consider before hanging your own shingle. I've written about many here at the blog before and many others will be covered in subsequent articles. Today, I'm talking about money and how little can we spend to get off the ground.
Let start by finding a place to work.
Location
When Annmarie and I launched Fivecat Studio, we did so from our home. The space we used as our first studio was a raw 1934 cinder block basement. The floor was a concrete slab and the joist structure from the floor above was fully exposed. With a week's worth of effort, we framed a partition wall to separate the studio from the rest of the unfinished basement, painted the walls and floor, added a few electrical receptacles, track lighting and fabricated a work table into the corner. We extended the existing phone lines and internet cables to the new location and for less than $1,000 we were in business.
Not everyone has the good fortune to own their own home or have the available space for an office. Some may need to search locally for a small commercial space to call home. My recommendation, whatever your circumstances… keep it minimal and only take enough space to get yourself started. There will be plenty of time for you to grow into larger diggs as your workload increases and you begin to need help.
Location Start Up Cost
Home Office: $0 to $5,000 (It depends on how much work you need to do.)
Commercial Office: $300 per month to $1,500 per month (Unless you rent too much space.)
Equipment and Software
Again, to launch your new firm, keep your equipment expenses to a bare minimum. You don't need top of the line workstations or a full seat of AutoCAD. As you grow, you will upgrade and purchase the items you need to efficiently service the clients you serve. It is likely that your current home computer is adequate to run basic versions of AutoCAD LT and SketchUP, and it's possible that you already own an older version of the software you'll need.
Of course, it would be nice to buy a new iMac and load it up with Parallels and Revit, but hold your horses cowboy. You don't even have a business yet.
Equipment and Software Start Up Cost
Computer: $0 to $2,000 (Keep it simple.)
Design Software: $0 to $1,200 (DraftSight is free. AutoCAD LT 
is affordable.)
Office Software: $0 (Google Docs is free.)
All-in-One Copier / Printer: $100 (There are dozens from which to choose.
)
Plotter: $0 to $2,000 (Your local FedEx Office will print on demand. HP offers inexpensive 24″ plotters.
)
Internet and Telephone: $0 to $100 / month (If you're planning a home office, it's likely your Internet and telephone connections are already waiting for you there. A second phone line for business, is an inexpensive upgrade.)
Furniture: $0 – $500 (You'll need a desk, a chair and a small book shelf… That's it! Check your attic.)
Marketing
Once you have a place to sit your bottom and some equipment on which to start working, you'll need to let the world know you exist.
When Annmarie and I launched Fivecat Studio, we did it without any clients. Once we committed to the idea of launching our own firm, we told all our friends, family and anyone else who would listen to us. Eventually we found a project and with the ball rolling, we started to market our services.
We designed and published our own website using NetObjects Fusion
, purchased our domain and hosted our site at 1and1.com
. We built our business from nothing using that first website. Today, Fivecat.com is hosted by liveBooks and its design is based on one of their many photo-friendly templates.
The tools available to us today have taken online marketing to a whole other level. Social media are free and with the right strategy (we'll get into details another day) you can drive prospects back to your website and find your first client in no time.
Blogging is another great way to communicate and build relationships with your prospects. You can get started with a blog for free in minutes using WordPress.com, or you can host your blog elsewhere and use the more advanced software found at WordPress.org. The blog that I wrote for Fivecat was free and was very successful for helping people learn who we were and what we did. Today, most find us by word of mouth or through Fivecat.com. I dedicate all my writing these days to Entrepreneur Architect. This site is hosted at Blue Host
. It's design started life as the eleven40 Theme from StudioPress and runs on the full version of WordPress.
The best marketing though, may be the least expensive. Volunteer in your community. Get to know the people living and working in your area. People want to work with people they know, like and trust. There is no better way to make that happen than to get out there and meet the people in your neighborhood.
Marketing Start Up Costs
Website Development and Hosting: $19 per month (liveBooks offers 3 tiers of pricing. My site costs me $39 per month, but you can get started for less.)
Blog Development and Hosting: $0 to $100 per month
Networking: $0 to $400 per year (Volunteering is free. Local networking groups and chambers of commerce may charge annual dues.)
A Few Other Thoughts
Before you commit to launching your own firm, you'll want to consider your life plan and develop a business plan. Be sure to review the Entrepreneur Architect Resource Guide, which may be found over at the new Entrepreneur Architect Academy and read my post on running a Debt Zero Business.
As you can see from the numbers above, it's very possible to launch on a shoestring budget and bootstrap your way to success. You don't need to spend much to get started. Your success will come as a result of your talent, your hard work and lots and lots of patience, not how much money you spend on a fancy new conference room (trust me… we learned this lesson the hard way.)
At it's simplest form, your new firm needs a place to be, some basic equipment and a way to let the world learn about your talents. Of course you could spend more (or less) and I am certain that I forgot a few things. The idea that I want you to take away from this post is, "start small and grow as needed."
So, what are your thoughts on the cost of launching an architecture firm? Do you agree with my suggestions for starting lean? Tell us your story. How much did you spend to launch YOUR firm.
UPDATE 09/17/13: Be sure you catch the comments on this post. My friends here at Entrepreneur Architect have listed many additional expenses that should be considered before launching your firm. I appreciate the support, encouragement and contributions to this site.
***
photo credit: josef.stuefer via photopin cc