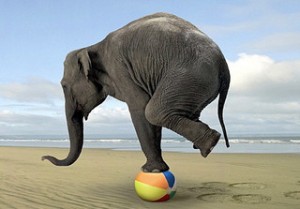 As small firm architects, work/life balance plays a critical role in the success of our businesses, as well as the success of our families.
In Annmarie's and my case (and I hope it will be the case with many sole proprietor and small firm architects) our work and our life have integrated themselves into one continuous and often wonderful experience. For those who fight this integration, the constant struggle between these two most important roles leads to a failing firm, or worse… a forgotten family.
When work and life are out of balance, it becomes abundantly clear. The result of such an imbalance is stress; and lots of it.
When our attention and intention are appropriately distributed between our firm and our family, stress is reduced. This does not mean, equal time in equal proportion. A proper integration allows each role to take precedent and priority when appropriate or necessary.
Sometimes work gets in the way of life and sometimes, life gets in the way of our work.
Small firm architects have a very difficult time keeping work and life separate. As married business partners with a family, it's impossible. When working from a home office, and when immersed in the daily activities of our children, attempting to keep work and life separate leads only to disappointment and frustration.
So, how do we keep our stress within a reasonable level for architects? (We need to be realistic here… stress isn't going away as long as we have clients.) How do we balance our time, efforts and attention between our firm and our family?
Success comes when we stop trying to keep them balanced.
Accepting our work and life as one fully integrated experience allows us to distribute our time appropriately for each. We schedule everything on one calendar. Annmarie's schedule is side-by side with my schedule and our kids' schedules are distributed among all the other most critical dates.
If it's important enough to stress over, then its important enough to schedule. Our client meetings, project deadlines, school plays and doctor appointments are all listed side-by-side.
Allowing work hours into our personal time (evening meetings) gives us the permission to allow our personal time into our work hours (not missing my kids' swim meets).
Living a balanced life is not easy. It's like balancing an elephant on a beach ball.
It's not about equal time every day or sacrificing one for the other. It's about being intentional and living the life we choose to live. It's about being productive and efficient with our work, so we will have time to do the things that truly matter most.
How do YOU live a balanced life? Have you integrated your work and your life? Do you have any tips that help you live the life you choose to live?
Let's talk.
***
photo credit: visionshare via photopin cc