Today I have the pleasure of introducing you to Marie-Claude Soulard, an architect based in the San Diego area and the owner of Soulard Architecture. Last week I posted a new discussion at the Entrepreneur Architect Linkedin Group titled Architecture is Dead: Let's Reinvent the Profession.
The following is Marie-Claude's response to my challenge to imagine what our profession could be if we started from scratch with a blank sheet of trace paper.
I'd love to know your thoughts on both my challenge to reinvent the profession and Marie-Claude's response.
Hope you had a blessed and very happy Thanksgiving.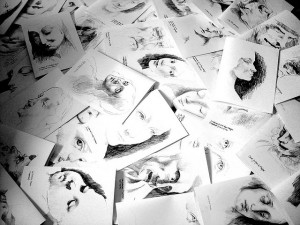 Marie-Claude Soulard writes:
During this Holiday week, as I reflect on the last few years, I find myself feeling thankful.
Thankful for the recession. Yes you have read correctly.
I am thankful because from this deep and long lasting economic crisis, a light finally has been shed on the true state of the profession. Architecture as a profession and a business is in serious need of overhaulin'.
A coming together of all participants in the business of the built environment needs to happen. I would like to see collaboration, sharing of ideas, partnerships.
1 – Starting at the academic level, the architecture schools' curriculum of the 21st century need to include collaboration with contractors, developers and business owners. Business classes: how to start your own firm, social media marketing, old fashion networking, clients relation building, business plan writing, construction skills: how to build.
2 – After graduation, the newly minted architectural intern should enter a dedicated network of architecture firms. The firms would have for their mission to mentor and form the next generation of architects; truly guiding the interns towards licensing. This mentorship should be one of true collaboration between the interns and the architect firms where each party gains and learns from each other. This network of architecture firms should be based on a new business model that embraces collaboration and possibly even partnership between contractors/developers/architects. These firms should be on the cutting edge of technology, sustainability and laboratories of new ideas.
3 – Lawmakers at the City, State & National level need to eliminate lobbying and loop holes and require that the services of an architect be utilized for all types of buildings. No exceptions.
4 – The residential market should be recaptured by architects. In collaborating with major land developers, contractors, designers, in an integrative approach to design. By developing a marketing campaign aimed at homeowners to increase their awareness of architecture and design.
5 – NCARB and AIA will need to be revamped to stay relevant. Their missions should include the propagation of architecture to the masses and the support of the business of architecture.
Why not for 2013 have a Mega Symposium on architecture and the business of the built environment. I would like to see a brainstorming of ideas to establish the blueprint of the collaboration of all in the creation of the next generation of buildings and cities.
Take this list, add to it, share it and make it your own. Take action, Make things happen.
With gratitude and hope,
Marie-Claude Soulard
California Licensed Architect #C-33310
LEED AP BD+C
email: mariesoulard@aol.com
Tel: 858-455-6672
photo credit: nicoventurelli via photopin cc