Three Powerful Financial Calculators...
and Step-By-Step Video Training!
 Click the button below to request instant access to the EntreArchitect Profit Tools calculators and Mark's 3-part video training series for FREE.
Three Powerful Financial Calculators and A Video Series To Show You How They Work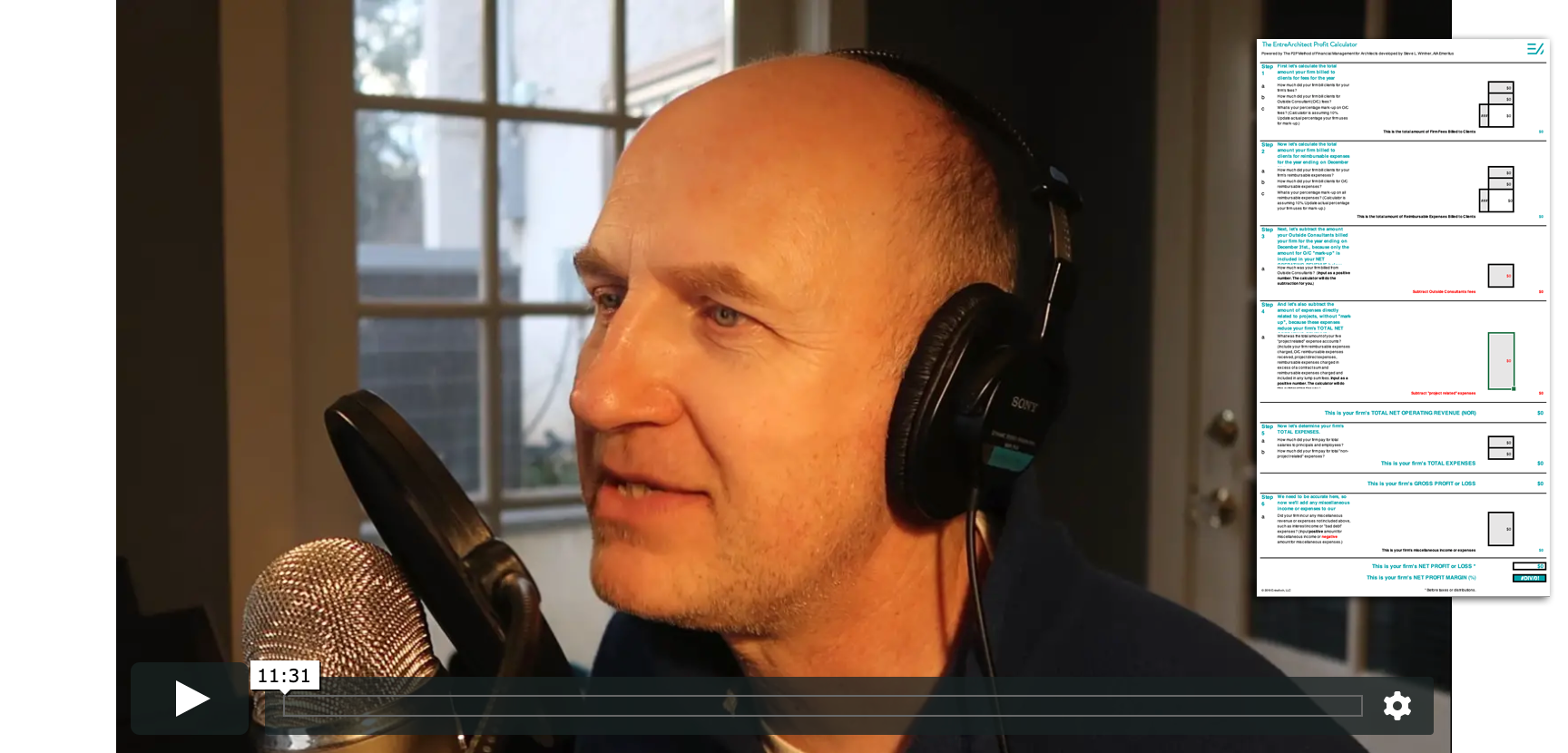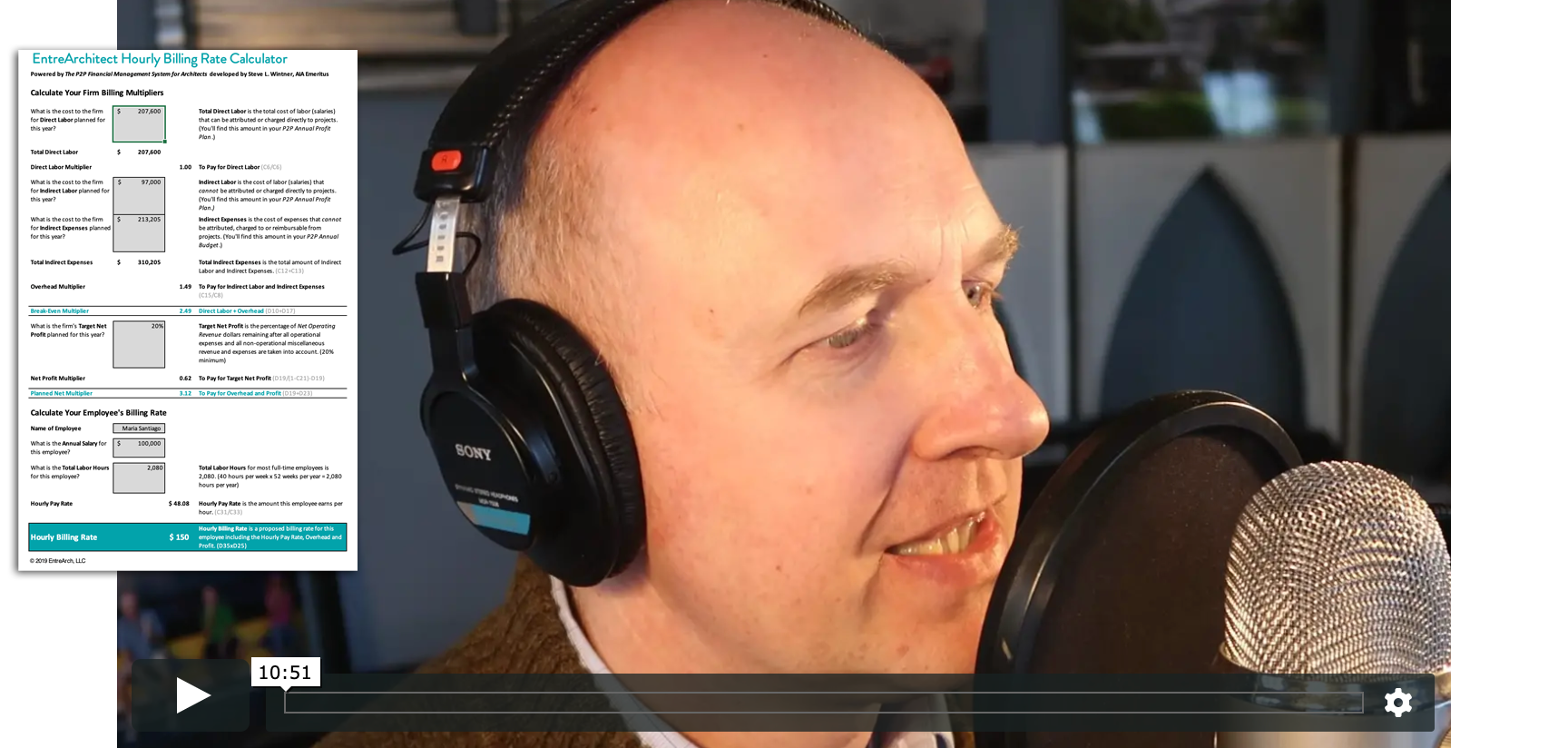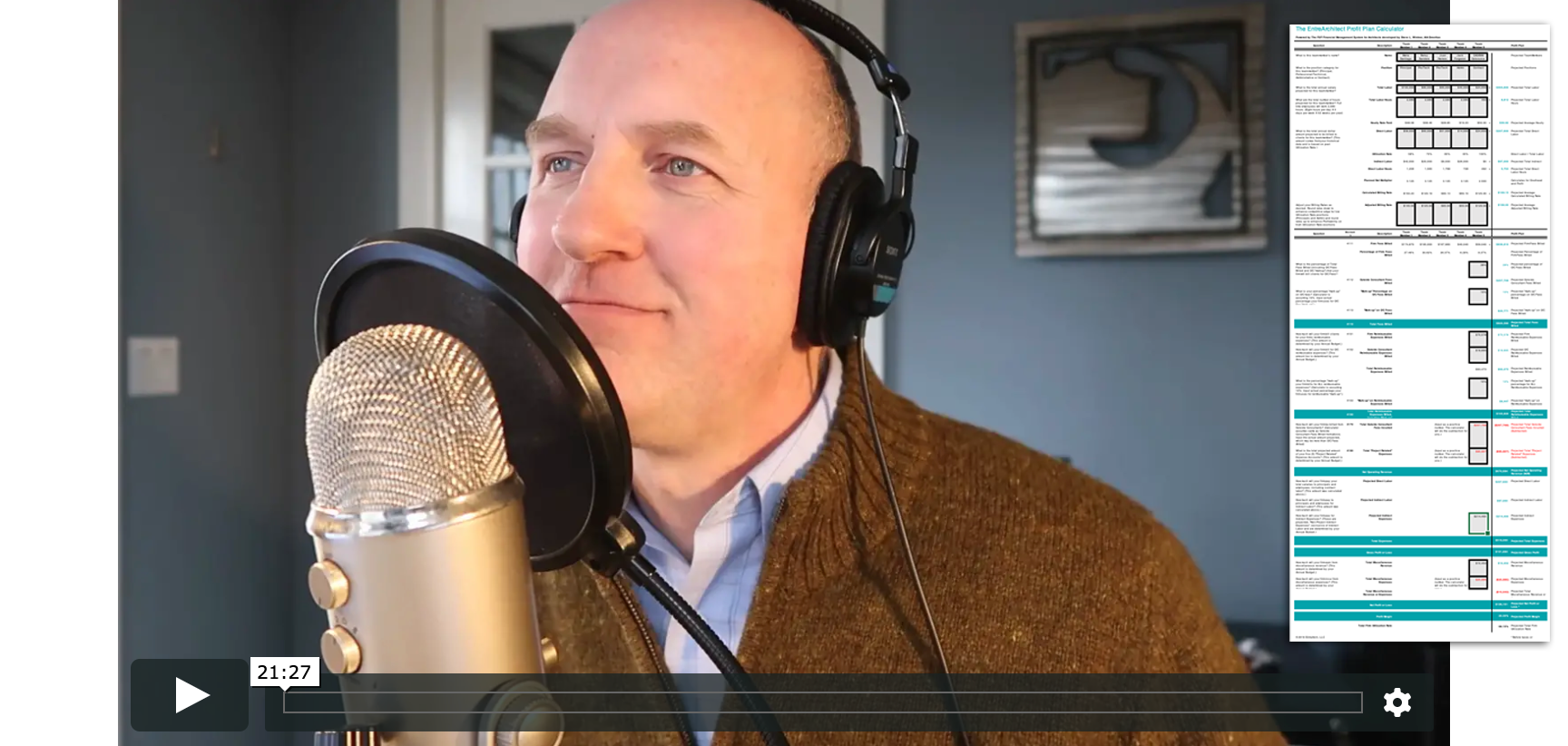 Access An Exclusive Tool Built to Plan for Profit
As an extra bonus, we will give you free access to our most powerful Profit Tool... The EntreArchitect Profit Plan.
It's a comprehensive financial calculator that was built exclusively for our premium 5-week training program, The EntreArchitect Profit Workshop, but is available to you now for use with this free EntreArchitect Profit Tools video series.
Just click the button below to request access to all three financial calculators and get started with the 3-part video series showing you how to use each one.
Putting You On The Path To Profitability
EntreArchitect Profit Tools are powered by The P2P Method of Financial Management for Architects developed by architect, author and business consultant Steve L. Wintner, AIA Emeritus. The information presented in this video series is based on the financial management system presented in Mr. Wintner's book, Financial Management for Design Professionals: The Path to Profitability and referenced in The Architect's Handbook of Professional Practice, 15th Edition published by the American Institute of Architects.
These powerful tools will not earn you a profit by themselves. You'll need to provide some critical financial information and spend a little bit of time, but when you complete this important video series and learn to effectively utilize these powerful calculators, you'll be on the path to profitability at your architecture firm.
Get started with these EntreArchitect Profit Tools today:
EntreArchitect Profit Calculator

The first step to earning a positive Net Profit this year is to know how your architecture business performed last year. Provide some basic financial data from your firm's records and the EntreArchitect Profit Calculator will calculate your architecture firm's Net Profit in minutes.

EntreArchitect Billing Rate Calculator

Stop guessing how much to charge your architecture clients and start earning what you're worth. With some basic information from you, the EntreArchitect Billing Rate Calculator will quickly calculate a proper hourly billing rate for your architecture firm.

BONUS: EntreArchitect Profit Plan

In order to truly build a better business and earn more profit, you need a predictable plan. You'll need a Profit Plan. The EntreArchitect Profit Plan calculator is a comprehensive tool built for The EntreArchitect Profit Workshop. It will help establish a financial plan for your architecture firm and put you on the path to profitability.
Request access to EntreArchitect Profit Tools by clicking the button below and you'll gain free access to download all three financial calculator files (in MS Excel format) and receive links to the step-by-step video training for each tool.