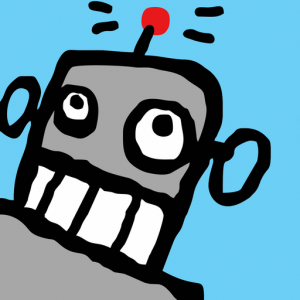 The road to success is a long and bumpy ride. For us licensed architects, we all dealt with the challenge of passing the Architect Registration Exam. For those of you studying to pass the ARE today, you're working through that challenge right now.
This week at EntreArchitect Podcast, Mark R. LePage discusses How to Pass the Architect Registration Exam with Michael Riscica.
As a creative child, Michael loved to draw, build model cars and create. After high school, he landed a job with an interior design school that told him he could have it if he learned CAD. He followed that with a few community college classes, and then attended the Boston Architecture College (BAC) at night while he worked full time. When he moved to Long Island, he finished his degree at the New York Institute of Technology (NYIY). During this time, he traveled and participated in various extracurricular activities. Where school previously hadn't been one of his strong suits, the design studios in architecture school brought a passion where he realized he could have a career as an architect. 
While living in Boston, he fell deeply in love with cycling and began researching to complete a 400 mile bike ride from Boston to New York. In 2005, his dream of cycling across America was born and achieved when he rode from Virginia to Washington. In 2006, he hiked the Appalachian Trail for several weeks.  After graduating in 2007, he made another trip across the US with a group of friends and decided to stay in Portland, where he's lived and worked ever since.
He began studying for his AREs in 2009, and had to take a two-year break because he was so burned out and exhausted. When he got back into it, he checked out for the entire year of 2013 and did almost nothing but studying and taking the exams, successfully receiving his license at the end of that year. With no room for creativity in the past few years of studying, he felt like he needed a new creative project: writing a blog for young architects. He put full effort into Young Architect, sharing study successes, failure stories and the experience of going through the AREs. When several of his articles went viral, he used some content to write How to Pass the Architecture Registration Exam.
With a lot of inquiries to help others get ready for their exams, he created the ARE Bootcamp to fill the gap between architecture school and preparing for the exam itself. In the ARE Bootcamp, small groups gather weekly  for 10 weeks to move through a syllabus of what to study, how to recall the necessary information, and figuring out how to get up to speed to study for the exam. Once you take the program, you're in the community forever.
Michael's been running the current ARE Bootcamp on his latest tour where he's racked up 2800 miles in the last 50 days since the Philadelphia AIA Convention. He'll be in Portland sometime soon to connect with the World Domination Summit, a conference for creative people who are doing various projects to change the world.
Connect with Michael online at YoungArchitect.com and visit his Coast2Coast Bike Ride Blog, on LinkedIn, Instagram & Twitter @BikeTouring999, and Facebook.
Look for his trail of robot stickers across the US!
---
Visit our Platform Sponsor
FreshBooks
The easiest way to send invoices, manage expenses, and track your time.
Access Your 30-Day Free Trial at FreshBooks.com/architect (Enter EntreArchitect)
---
Referenced in This Episode
How to Pass the Architecture Registration Exam by Michael Riscica [book]
EntreArchitect Special Session Webinar: "Which BIM tool is best for us small firm architects​ and how do we successfully make that transition from CAD to BIM?"
Register for the FREE, 3-part EntreArchitect Special Session Webinar on July 19th, 20th, and 21st with representatives from Vectorworks, ARCHICAD and Revit by visiting EntreArchitect.com/BIMWebinar.