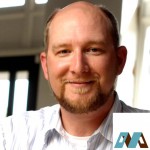 Your career in architecture is what you make it. Your success. Your failures. Whether you grow or stay small. Each decision you make will lead you to your destination.
Choosing to be a leader sometimes adds complication to your life. Finding the time to build an architecture firm and raise a family AND taking the responsibility to lead others with a mission to make the world (or our little part of it) a better place takes courage.
Leadership is a choice.
This week on the EntreArchitect™ Podcast, I have a great conversation with one architect who has chosen to lead. This week I have invited my friend Jes Stafford of Big Time Small Firm to join me to talk about Leadership in the Profession of Architecture.
Please review this podcast on iTunes.
This episode is sponsored by EntreArchitect™ Hybrid Proposal
Referenced in this Episode
Big Time Small Firm on Google+
Big Time Small Firm on YouTube
#EntreArchitectChat Twitter Chats
The E-Myth Revisited: Why Most Small Businesses Don't Work and What to Do About It
(book)