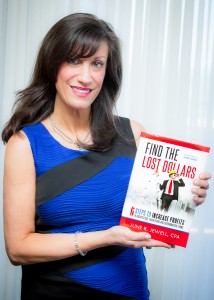 Establishing a culture of profitability starts with you, the small firm architect. You need to change the way you think about business and money before you can foster a culture of success for your firm.
…but when you do, everything else will fall into place. You will have happier staff. You will have happier clients. You will make more money and you will spend more time on the things you love to do as an architect.
Today on the EntreArchitect Podcast, I invited the founder and President of AEC Business Solutions, June Jewell, to join me to discuss 10 Culture Traps That Affect Firm Profitability.
Please review this podcast on iTunes.
This episode is sponsored by EntreArchitect™ Hybrid Proposal
Referenced in this Episode
AEC Business Solutions
Find The Lost Dollars: 6 Steps to Increase Profits in Architecture, Engineering and Environmental Firms
(book)
Building an A/E/C Firm: It's a Business, Not a Hobby (blog post)
10 Culture Traps That Affect Firm Profitability
Trap 1: Quality is Everything
Trap 2: Keep the Client Happy at all Costs
Trap 3: In Slow Times, It's OK to Take Projects We Know Will Lose Money
Trap 4: All Clients Are Good Clients
Trap 5: You Can't Lose Money on a Time and Material Contract
Trap 6: We Do Not Share Financial Data with Managers and Employees
Trap 7: Our Client Does Not Want us to Make a Profit
Trap 8: We Can't Make Our Employees Follow Our Policies
Trap 9: Times Are Tough, So We Can't Spend Money
Trap 10: This is How We Have Always Done it
Bonus
Free Webinar by AEC Business Solutions: Developing Superstar Project Managers
Quote of the Week
"Letting your customers set your standards is a dangerous game, because the race to the bottom is pretty easy to win. Setting your own standards–and living up to them–is a better way to profit. Not to mention a better way to make your day worth all the effort you put into it." – Seth Godin