"Do you ever wonder what might happen if you chose not to work late on a deadline because you need to take care of your family? Do you ever daydream about working part time, but wonder how it may impact your career? Do you ever wonder what it would be like to stay home on Fridays with you little baby– or to leave work early every day to get your kids off the bus– or to leave early most days to see your kid's soccer games, or swim meets, or baseball practice? How would these impact your career? Maybe others would think that you couldn't travel anymore, or maybe you wouldn't be given the premier projects because others think that you're 'less available'. And maybe they'd be right…  is that going to delay your career progress? And does it matter?"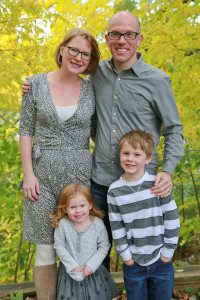 Above is a quote from a recent entry at the new blog, Archimom.com.

Do you ever wonder?
Do you ever wonder what life would be like if the profession evolved to universally accept flex time and remote studios?
Do you ever wonder what life would be like if our professional cultures throughout the world put a priority of raising families over making money?
Do you ever wonder what could happen when one person recognizes a problem and decides to take the lead to find a solution.
This week on the Entrepreneur Architect Podcast, I am speaking with the founder of ArchiMom.com. Amy Kalar is one such person who has decided to stop watching from the sidelines. She is a leader in our profession and is pushing us all to… wonder.
Please review this podcast on iTunes.
Referenced in this Episode
Building the Business Case for Equity in Architecture (presentation)
Women in Architecture & Design – Twin Cities
AIA Minnesota Women in Architecture Committee
The Missing 32% Project: Equity by Design Symposium
Amazing ArchiMoms (blog post series)
Do You Ever Wonder? (blog post)
Air Mail App
Mailbox App
Boomerang for Gmail
Scheduling email using MS Outlook
Family Medical Leave Act
ArchiMom.com
Contact Amy on Twitter
Please visit our Platform Sponsor: Freshbooks
Join us in Atlanta: EntreArchitect™ One Day Live Event