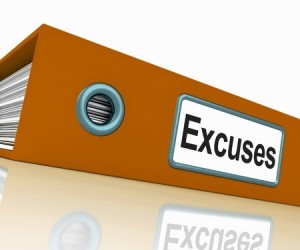 My name is Mark R. LePage and I am a recovering procrastinator.
After 40+ years, I don't have much hope of ever finding a cure, but recently I have found some ways to hang on to the wagon and stay focused on getting things done.
With so many things on my plate, I often find myself paralyzed with overwhelm and I get nothing done.
I fall back on old bad habits of soothing time wasters like clicking the "Get Mail" button on my Mac over and over again and checking my email for the next very important message. Or I find myself on Twitter, Facebook or Instagram or all three, refreshing over and over again hoping to see the next update. Anything to make myself feel like I am accomplishing something. Anything to keep me from doing the things that really matter. The things that will help me progress and take my firm to the next level.
I am sure this all sounds too familiar to you.
I can tell you though that I am getting much better at conquering this painful habit of procrastination. Among running my architecture firm, Fivecat Studio, building the Entrepreneur Architect platform, launching the Academy and committing to getting some real sleep, I have found it necessary to find effective ways to stay productive during the day. I have read books. I have listened to podcasts. I have searched the web, high and low, to find as much information as possible on the subject of procrastination and how to conquer it.
So today on the Entrepreneur Architect Podcast, I will share 10 tips that I am using to conquer my procrastination.
Please review this podcast on iTunes.
Referenced in this Episode
Erik J. Fisher's Beyond the To Do List Podcast
Entrepreneur Architect Academy
The Power of Habit: Why We Do What We Do in Life and Business
***
Photo Credit: stuartphoto / 123RF Stock Photo