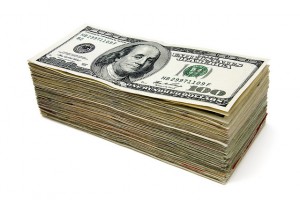 To successfully complete a project, an architect is responsible for making thousands of critical decisions. To complete the development of a standard residential additions and alterations project, it takes several months of focus and dedication. Many of us work long hours, long into the night, through weekends and holidays.
The innovative ideas and concepts we create can often only be born after hours (sometimes days) of intense thought and several dozen layers of sketch paper. The personal emotion, attachment and dedication that each project receives is unequaled in any other profession.The time and effort required to properly develop a design and complete a thorough set of construction documents is difficult for most anyone outside the profession to understand.
As a requirement for licensure, registered architects are responsible for the health, safety and welfare of every occupant in every project we design. Like any small business, architects must pay the typical operating expenses required to remain buoyant, such as utilities, professional service fees, consultants' fees, insurances and several other overhead expenditures. But wait… for architects, there's more. To protect us from the liabilities inherent in our responsibilities as licensed professionals, most architects also purchase an additional Professional Liability insurance policy costing several thousand dollars each year.
Then, there's that little thing called profit. Every business, including architecture firms (yes, its true!), must earn a profit. It's one of the rules to "the game". In order to continue pursuing our success as architects, we must not only cover our expenses and take home a salary, we must make enough to reinvest into the business.
Most sole proprietors and small firms I know, struggle to meet the minimum requirements of operation. Forget about profit.
Simply stated… Architects just don't make enough money.
On this episode of The Entrepreneur Architect Podcast, I am sharing my top 10 ways architects can earn more money.
Please review this podcast on iTunes.
Referenced in this Episode
Entrepreneur Architect Hybrid Proposal
Entrepreneur Architect Academy Mailing List
How to Succeed in Architecture: Knowing Your Worth as Architects (Google Hangout)