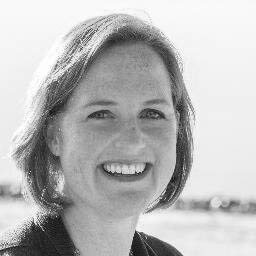 She is the daughter of an economist inspired by an advocate St. Louis architect at the age of 15. This week's guest on the Entrepreneur Architect Podcast climbed her way up through the profession, making a difference every step of the way. She's an instructor at Boston Architectural College, an associate at Cambridge Seven Associates and the 2014 President of the Boston Society of Architects. She's married to a fellow architect and "Mom" to 2 kids.
This week on the podcast, I am honored to have had a wonderful conversation with a very inspiring woman, architect Emily Grandstaff-Rice.
We talked about her journey to become an architect, the many influences on her career, her thoughts about young architects entering the profession and where she thinks the profession may be 20 years from now.
I hope you enjoy this episode. I certainly did. I think Emily and I are kindred spirits. Secure your ear buds. You won't want to miss one second of this show.
Contact Emily
Emily's website egraia.com
ArchitectureDoesMatter.com
On Twitter at @archdoesmatter
Topics Discussed in This Week's Show
St. Louis, MO
Eugene Mackey, Architect ("A Day of Architecture" program for high school art students. Mackey inspired Emily to pursue architecture at the age of 15.)
Mackey Mitchell Associates, St. Louis, MO
Carnegie Mellon University (6 weeks during the summer before high school year)
Father is an economist
Things can be analyzed through spread sheets
Data analysis to select best architecture school for Emily
Rensselaer Polytechnic Institute (RPI)
Adolfo Perez, Architect, Boston, MA
Cambridge Seven Associates, Cambridge, MA
Boston Children's Museum
Mentoring
Legacy Project for AIA College of Fellows
K-12 architecture workshops
Students' projects were centerpieces at Legacy Project ceremony
Emily's rise to Presidency at BSA
"Entrepreneurial streak" of Gen X and Y architects
The future of the architecture profession
The transition from hand drafting to computer technology
"Architecture Does Matter" campaign
Inspired by Alex Sheen "Because I Said I Would" campaign
Emily's plans for the future
Virginia Beach Aquarium project
My mission to make the architecture profession one that I would passionately encourage my children to pursue